Rediscovering the Joy of Reading: The Transformative Magic of the Profluence Book Club
Whether you love to read regularly, or you have drifted away from reading due to endless digital distractions, you are welcome to wonder in.
Click to view images larger.
I read a lot as a young girl. I engulfed myself in the lives of Judy Blume characters, in the universe of A Wrinkle in Time, and back to Pip's world in Great Expectations. It was exhilarating to escape into a great book.
Although I hate to admit it, today, screens dominate my daily life. 
Thirteen years ago, I finished the long and winding road of a PhD. I had read, listened to, dissected, and learned from thousands and thousands and thousands of pages. After that and almost exclusively for three months straight, I read on the couch; I read on the patio; and I read before bed. Popular fiction novels. I devoured them quickly. My partner wondered if I was okay, but I knew I was escaping as I recovered from burnout. 
And then, boom! I started up my second company, and I altogether stopped one of my favorite pastimes. Sure, I listened to books here and there. But, curling up with a good book? Nope. I had stopped cold turkey. My bulging bookshelves longed to be perused.  
Like an unexpected twist in a well-crafted novel, into my life popped the Profluence Book Club. Born from the brilliance of novelist Cynthia Phillips, she quickly and nimbly selected the first year of books. She pulled together a group of her friends. And, she even invited the authors to join the discussions. 
I was delighted. Not only would I get a chance to interact with a group of brilliant changemakers, but I could start reading again. I am a person motivated to meet deadlines. The monthly virtual discussion was the perfect jump start I needed. 
I also love behavioral science. As a rule, I am overscheduled. Truth be told, I sometimes procrastinate tasks by making myself busy with other priorities. I had been working on how I could modify my bad habit. What better way than to observe my own behavior to understand when and why I procrastinated? Especially when I enjoyed something.
Right away, I bought the entire year's reading list of books. I wanted the experience of curling up under a tree, relaxing in the bathtub, or unwinding before bed with an actual book in my hands. I wanted the ability to physically interact with my books, taking notes, earmarking certain pages, and coming back to passages. I also wanted to quickly review each book right before the discussion. 
When I accepted the invitation to join, I hadn't considered that each book and discussion would gift lessons to me. The group of brilliant, diversely experienced ladies teach me a lot by sharing their observations and insights. Many of these ladies are leaders in the arts, cultural, and creative, amazing storytellers in their own rights. My engineering mind often listens in awe as they unravel storylines and nuances that I didn't even notice. Each discussion brings me a deeper understanding of the characters, writing style, storyline, and more. I had never examined literature in this way. I slowly realized I should slow down and savor the books, paying more attention to the nuances.
The transformative power of literature was unfolding before my eyes through reading and discussing five beautiful books. 
Lessons in Chemistry by Bonnie Garmus was a fun start. The story drew me in quickly. It was witty, and I powered through it in less than a week. I was excited. Through multiple character viewpoints, we journeyed alongside Elizabeth, a female chemist in the 1950s. Our group's consensus was that her dog with the fun name, Six Thirty, was our favorite character. Elizabeth herself navigates the complexities of societal expectations. She changes her own perspectives of herself as an unwed, single mother. The novel explores gender roles, her balancing of career and family life, and yes, even fun lessons in chemistry and cooking in her pursuit of scientific discovery. The lively book discussion also tackled the topics of the ongoing struggles for equality and recognition. 
Our second book discussion about Beloved Economies by Jess Rimington and Joanna Levitt Cea came with an amazing cameo by the authors. We discussed that traditional economics is literally the study of scarcity. It drives a mindset of extracting resources from the Earth, our communities, and us as individuals. Jess and Joanna presented their research showing a different way, writing about inclusivity, repairing, replenishing, fostering wellness, and that life is full of abundance. 
My first bout of procrastination kicked in while reading this book. I loved it and everything it espoused. It was also packed dense with information. I felt like I was back in grad school. I felt uneasy. I had shared the pick with Cynthia, yet I was struggling to finish reading my first non-fiction book in more than a decade. The Profluence Book Club played a key role in helping me finish that book. I felt socially accountable to the group. Cynthia brought me into the discussion planning with the authors. Collaborating and prepping kept me moving through the book at a slow, but steady pace. I finished it just in time for the discussion. 
The next book, Jennifer Egan's A Visit from the Goon Squad, was unlike any book I had ever read, and I read it fast. It seems that people either love or hate this book. Personally, the story took me on a mesmerizing odyssey through interconnected lives and unexpected storytelling. Our group discussed Egan's masterful narrative style, where each chapter is a standalone story of the many diverse and often loosely interconnected characters. Our discussion explored the mystifying concept of the impact of time and our choices on our destinies. 
Jennifer Egan joined our discussion! She shared a passage from her book Candy House, which we will be reading soon. During the Q&A, she shared that she found reading to be a revolutionary act. It allows us to exercise our freedom to expand our minds and our horizons. This was a shift for me. I reflected that our progress with women's and human rights have been hard earned, and I shouldn't take them for granted. I acknowledged how blessed I was to be reading again.
Book four was Rebecca Solnit's Orwell's Roses. My procrastination kicks in again. My excuse is that I'm busy at work. I only make it 2/3rds through the book before the discussion deadline. The funny thing is that I loved many things about this book. I thoroughly enjoyed reading it. I found the prose beautifully written, and I loved what she had to say. I also found my tired mind had trouble staying focused through the microscopic details with which she dissects each subject. I would often nod off before making much progress. This was great for my sleep that month, but not for reaching my reading goal. 
Through Solnit's poetic writing and the unexpected interconnections, she explores a wide berth of topics. She ties it all back to those roses Orwell planted in his backyard. If you love delving into history and social issues, you will love this book. The learnings are abundant. I was most struck by one of the themes: industrialization and its many consequences. She explored Orwell's connection to coal miners' health in the early 1900s to mining precious metals around the world to the modern day exploitation of plants and workers in the "cut flower" industry of South America. 
Poignantly, Solnit observes the commercial rose has lost its fragrance, while the wild, heirloom, and outdoor grown flowers still burst with fragrances. I thought about the last tomato I ate and thought, "yes, industry has bred out the beauty and the nutrients. And, bred in the ability to endure long-distance transportation." 
Just this morning, I finished Imbolo Mbue's How Beautiful We Were. One and a half days before the discussion! Why the almost last minute? Sometimes I couldn't pick it up because it was entirely too real and pertinent to what still goes on today. I harken back to our first discussion about women's and people's rights. This book is masterfully written from numerous character viewpoints. Mbue's urgent and haunting tale of generations of environmental devastation, decades of devastating delays in cleaning it up, avoidance of all reparation by the corporations, and the uprising of the exploited tribes' collective resistance exists alongside widespread public apathy and learned helplessness. 
As I immersed myself in this gripping narrative, I was confronted with the pressing ecological challenges of our time, something I've already immersed myself into, a life's purpose of fostering collective action and bringing systematic food and climate system solutions. It was a lot for me to digest on some days. I put the book down about halfway through after a traumatic storyline outcome. Fellow book clubber Holly Arbuckle provided a few supportive words in an email that helped me collect my courage to finish reading it. Despite the topic's heaviness, I didn't regret that choice. I still secretly wished for an unlikely Hollywood ending where I wouldn't have to face the uncomfortable reality of the raping of the lands and the killing of the people for corporate and government greed. 
I expect the book will ignite passionate discussions about activism, responsibility, and the legacy we leave for future generations.
The journeys ahead promise comedy, drama, intrigue, adventure, animal connections, and more. They are sure to elicit all kinds of reactions, feelings, and experiences. Our October book is a special one. We are reading Eden: A Novel from fellow book clubber, Jeanne McWilliams Blasberg! 
Joining the Profluence Book Club offered me a lifeline back to the written word. Whether you love to read regularly, or you have drifted away from reading due to endless digital distractions, you are welcome to wonder in.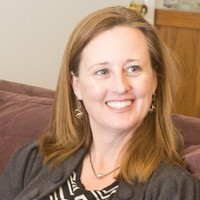 Dr. Kat A. Donnelly
Founder and CEO of AZENTIVE
Kat A. Donnelly is a systems thinker, designer, and implementer with 30 plus years of experience in several industries, such as horticulture, healthcare, energy efficiency, clean energy, and transportation. She sees that everything is connected. What we eat and consume into our bodies affects our well-being and the well-being of the planet and our communities, and vice versa. Her drive to create regenerative food systems came about when she met Sundarajan and is fed by her own personal journey from a sickly, traumatized, nervous being to true self, holistic wellness.
Born an environmentalist and trained into a systems engineer, Dr. Kat holds a PhD and two Masters degrees from MIT in large-scale systems, diving down into technology, policy, business, and human behavior solutions. Her research and the application of it drives sustainability, easy climate mitigation, and large-scale individual behavior change and social grassroots movements. 
Photo (left) by Polina Zimmerman
Rediscovering the Joy of Reading: The Transformative Magic of the Profluence Book Club