Join the world in celebrating Judy Heumann's life and legacy by continuing her quest for equality.
Click to view images larger.
There is no one right way to exalt what Judy Heumann has meant and continues to mean, not only to those with disabilities but all individuals in their fight to be respected and treated with dignity. The best way I can think of to remember Judy Heumann is to educate others about her life and work.
It seems while Heumann's death made national news, few people, outside the disability community, knew of the trailblazing hero. Left out of mainstream history books, Heumann and her legacy are at risk of being lost to the passing of time and people's widespread ignorance regarding disability activism. Heumann's name and story have been left out even by those looking to bring women's history and activism to the forefront such as Hillary Rodham Clinton and Chelsea Clinton. While Heumann worked for the Clinton Administration, Judy Heumann was not included in the famous mother and daughter's book, The Book of Gutsy Women: Favorite Stories of Courage and Resilience; the book's aim was to bring many ignored and forgotten heroes to the forefront. Heumann's societal and political contributors are also missing from the book, Women: Our Story. The book, published by the Smithsonian, is an attempt to break free from the patriarchal focus of standard history books.
Known as the Mother of the Disability Rights Movement, Judith Heumann was born in 1947. Faced with hurdles in educational equality, Heumann's legal battle for equal rights began early. An early bout of polio, just a few months before her second birthday, left Heumann needing to use a wheelchair. Because of her wheelchair, Heumann was deemed a "fire hazard" and denied schooling at her elementary school in Brooklyn, NY. The solution: first through fourth grade a teacher would visit Heumann's home, where she received only 2.5 hours of education a week.
After retaining her right to education, Heumann went on to pass her oral and written test for her teaching license. However, the Board of Education failed Heumann on her medical exam. As a result, she was denied a teaching license by the same school district that deemed her a fire hazard at the beginning of her educational journey. Suing the New York Board of Education, Heumann was the first wheelchair user to teach in New York.
For someone who was originally denied an education, Heumann would go to earn degrees from Long Island University and Berkeley. Schools including New York University, Smith College, Middlebury College, and the University of Pittsburgh honored Heumann with honorary doctorates.
On the importance of education, Heumann said, "We are not going to be a country that is truly democratic if all children are not able to receive the education that they need, whether they are white, Black, Brown, Indigenous, disabled or not."
Heumann could have been happy and content with the education and life she fought to create for herself, but she saw many others were denied these basic rights. Heumann took a more active role in the fight for equity. In 1977, Heumann burst onto the national and international scene when she led the 504 Sit-In.
The 26-day 504 Sit-In in San Francisco was of historic importance in gaining rights and protections under the law for the disabled. A few years earlier in 1973, Section 504 of the Rehabilitation Act was passed, becoming the first federal protection for disabled people. Before this law, the consequences of being disabled fell directly on the person. With 504, the consequences had legal and societal implications.
More succinctly, before 504, if a wheelchair user, like Heumann, couldn't enter a building those consequences fell on her because she couldn't walk. After 504, if a wheelchair user couldn't enter a building those consequences fell on society to make the building legally accessible to all individuals. This change recognized and admitted that discrimination existed. And as a direct result of discrimination, disabled people were prevented from fully participating and integrating in society, through no fault of their own.  
The fight for equality under the law didn't stop at simply recognizing that discrimination and societal barriers existed. The next step was to gain regulations and legal definitions to help enforce the law. To oversimplify a complex process, laws often need regulations and guidelines to fully take affect and benefit citizens. In the four years since 504 became law in 1973, no regulations were passed. This led to confusion in court rulings and in implementation of accommodations and equal access. The 504 Sit-In drew attention to the need to pass and finally issue regulations.
While the regulations were an important outcome of the Sit-In, the lasting impact of the Sit-In was its intersectionality, drawing together disabled individuals of all religions, races, genders, and sexualities. The Sit-In participants' unified front, showed that people society discriminated against, by viewing them as too weak, were more than capable.
In the end, the Sit-In resulted in regulations which outlined a legal definition of disability not a definition based on a medical model. The Sit-In also resulted in fundamental rights of nondiscrimination and principles for legal compliance. These principals would later become the ADA (the Americans with Disabilities Act).   
Beside the policy and legal wins, the 504 Sit-In catapulted disability activists and the disabled to the very places they often saw themselves excluded and discriminated from and where 504 was looking to include them. They were on the radio and national and international news.
Without Heumann's development and implementation, many individuals would not presently have benefitted from the Americans with Disabilities Act, Disabilities in Education Act, and the UN Convention on the Rights of Person with Disabilities. While working in the political sphere, Heumann served with both the Clinton and Obama administrations. Further, Heumann's work at various nonprofits, including her founding the first grassroots center in the United States (Independent Living Movement) and her co-founding of the World Institute on Disability, helped disabled people achieve equity in global and local communities, including in policy.
Taking her activism into the digital and multimedia age, Heumann was involved with Comedy Central's Drunk History, The Trevor Noah Show, her podcast, The Heumann Perspective, a popular TED talk as well as an Oscar-nominated film, Crip Camp: A Disability Revolution, and other documentaries.
Not just a staple on television and the silver screen, Heumann wrote several influential books and papers including her popular memoir, Being Heumann: An Unrepentant Memoir of a Disability Rights Activist, a young adult adapted version of her memoir, entitled Rolling Warrior, and the celebrated paper, Road Map for Inclusion: Changing the Face of Disability in Media.
When the Mother of the Disability Rights Movement, Judy Heumann, passed away on March 4, 2023, honors and memorials poured in from around the world, including the National Education Association and Senator Tammy Duckworth. On the Senate floor Senator Duckworth, who is an amputee, honored Heumann by expressing:
I will never forget the hard-earned lessons she taught me about what it means to truly fight for our civil rights, to keep up that work day after day after day, to make sure we empower those who come next to continue reaching toward a more just and more accessible future. In her name, I will forever keep striving to bring about that better tomorrow when people with disabilities won't have to work so hard just to live our daily lives. 
You can view Senator Duckworth's full remarks here.
As Duckworth says, it is important to keep Heumann's fight for equality alive. Heumann's activism lives on in the work of disability advocates like Alice Wong, Sandy Ho, Emmanuel Ofosu Yeboah, and Dr. Victor Pineda, among others.
Join the world in celebrating Judy Heumann's life and legacy by continuing her quest for equality. For more information and additional organizations to support, visit the resources section of Heumann's website.
Works Cited, Additional Resources, and Further Reading
December 18, 1947: Judith Elle Heumann is born in Philadelphia, PA.
1949: Contracts Polio and begins using a wheelchair.
1952: Denied education because she is deemed a fire hazard.
1969: Graduated from Long Island University.
1970: Sues the New York Board of Education after her teaching license is denied and becomes the first wheelchair user to teach in New York.
1973: Section 504 of the Rehabilitation Act is passed.
1975: Earned a Master's Degree in Public Health from Berkeley. 
1977: Leader of 504 Sit-In. Becomes a prominent activism figure.
1983: Co-founded the World Institute on Disability.
1990: Individuals with Disabilities Education Act.
1990: Americans with Disabilities Act.   
1992: Married Jorge Pineda.
1993-2001: Served as Clinton Administration Assistant Secretary for the Office of Special Education and Rehabilitative Services in the Department of Education.
2002-2006: World Bank Adviser on Disability and Development.
March 30, 2007: The UN Convention on the Rights of Persons with Disabilities signed.
2010-2017: Served with the Obama Administration as the first Special Advisor for International Disability Rights.
May 2019: Receives honorary doctorate from Middlebury College.
February 25, 2020: Published memoir: Being Heumann: An Unrepentant Memoir of a Disability Rights Activist.
2020: Part of the Oscar-nominated film, Crip Camp: A Disability Revolution
2020-2021: NYU Commencement speaker.
March 15, 2021: Started The Heumann Perspective Podcast.
2021: Receives honorary doctorate from the University of Pittsburgh.
June 15, 2021: Published Rolling Warrior.
2022: Receives honorary doctorate from NYU.
2022: Receives honorary doctorate from Smith College.
March 4, 2023: Judy Heumann dies at age 75.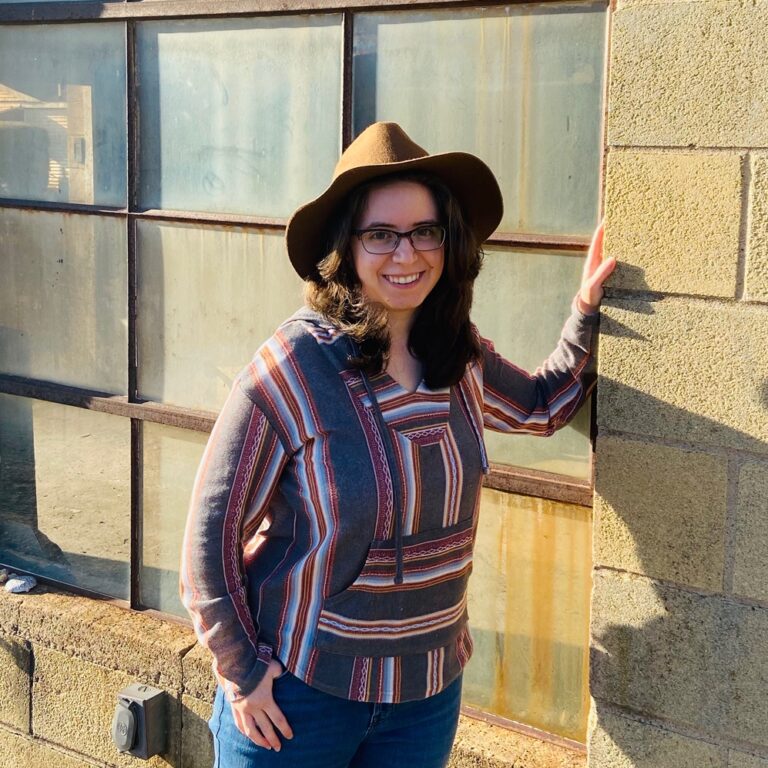 Sara Pisak is TDQ's Senior Editor. She is a freelance writer and editor with an MFA and MA in Nonfiction. Sara participates in the Poetry in Transit Program and is a Staff Reviewer at Glass Poetry Press. She has recently published work in The Rumpus, Hippocampus, the Deaf Poets Society, Door is a Jar, Five:2:One Magazine, and Northern Appalachia Review, among others. In total, she has published over 100 pieces.
Photo (left) from Wikimedia Commons