The Disruptive Quarterly is a place to discover and explore diverse voices, perspectives, and game-changing ideas. TDQ invites artists, writers, thought leaders, scientists, entrepreneurs, and creators to contribute their work. Work that we think can change minds, hearts, and even industries. Their contributions are innovative and remind us of important things forgotten, or things we never thought we knew.
Together, we explore the possible.
Together, we think we can harness curiosity and wonder to heal the world and each other.
The Disruptive Quarterly is a non-profit publication with fiscal sponsorship provided by 22nd Century by Design. You can donate below.
We are delighted to launch this double edition of TDQ! With this issue, we have experienced many changes and would like to thank our founding staff members and assistant editors who have since moved on to other incredible projects.


A special thank you to our continuing team members Sara Pisak, who has been promoted to Senior Editor and Allyson Foerster, as our Director of Community.


Contributions centered on our core theme, Oceans, Environment, and Impact have been curated with great care by Laura Parker Roerden and our new Assistant Editor, Manjari Misra in a review of National Oceans Month. We are thrilled to host new verticals in TDQ including Disruptive Sisters and 22nd Century by Design.
In this issue, we launch our collaboration with incredible thought leaders from Baldwin High School (New York). Jasmin, Moriah, and Annaliese are serving as Assistant Editors of our The Disruptive Future vertical. We are committed to amplifying the voices of youth ages 12 to 22 years old in this section. Stay tuned!
We welcome to the TDQ team Kate Scofield as Assistant Editor! They bring wonderful energy and mad skills! A special thanks to Demetrio and Fede of QMarq as well!
We thank our contributors and guest editors with our whole hearts! We hope you love this edition of TDQ as much as we do!
Please share TDQ widely and weigh in on social media. We want to know what you have on your mind.
With good wishes for health and happiness,
At The Disruptive Quarterly, we champion visionary organizations, social enterprises and thought leaders who are at the forefront of change and innovation. We are committed to advancing the 17 United Nations Sustainable Development Goals.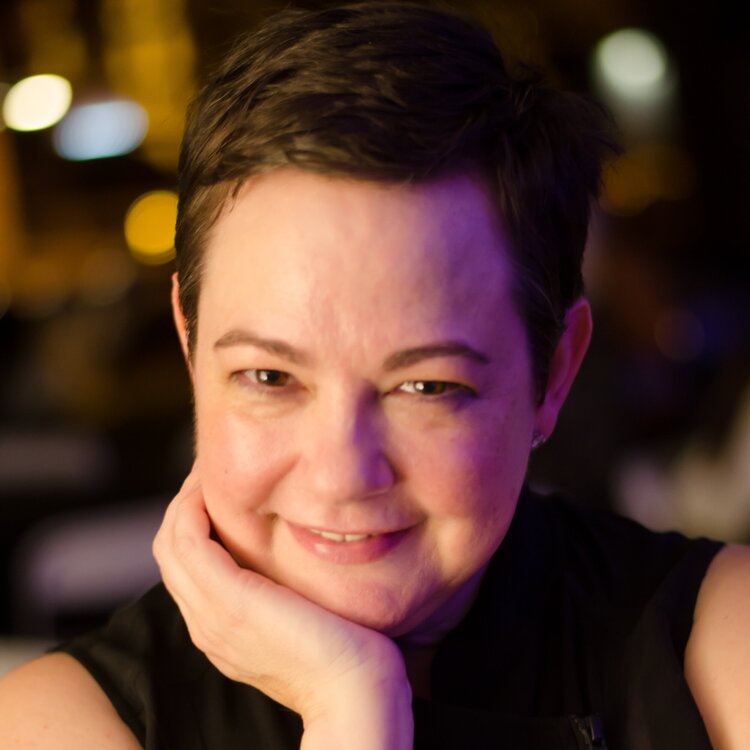 Cynthia A. Phillips is an economist, writer, producer, and social entrepreneur. She serves executive teams at game changing companies and organizations as a strategist as well as an innovation, risk management, sustainability, data science, and marketing expert. She is a former executive in risk management and marketing at American Express. She is the founder of 22nd Century by Design, The Disruptive Quarterly, and Disruptive Spirits Media|Tech|Film. Phillips is a General Partner at Renew Venture Capital, an impact fund that focuses on diversity, sustainability, and supporting underrepresented founders. A 2020 Finalist Global Women in Tech, Phillips is a champion of the 17 UN SDGs and supports nonprofit organizations, creators as well as companies of any scale to integrate the SDGs into their business planning, Business Intelligence, ESG and CSR. She served as an Executive Producer of A Plastic Ocean and Producer of A New Resistance. Her writing has been recognized by The Academy's Nicholl Fellowship, Humanitas, and LA International Screenwriting Awards. Her first novel, A Sensitive Instrument, was awarded a 2022 Arizona Artist Grant. She believes sharing our stories – well told – can change the world. www.caphillipsco.com https://www.linkedin.com/in/cynthia-a-phillips-phd-08abb339.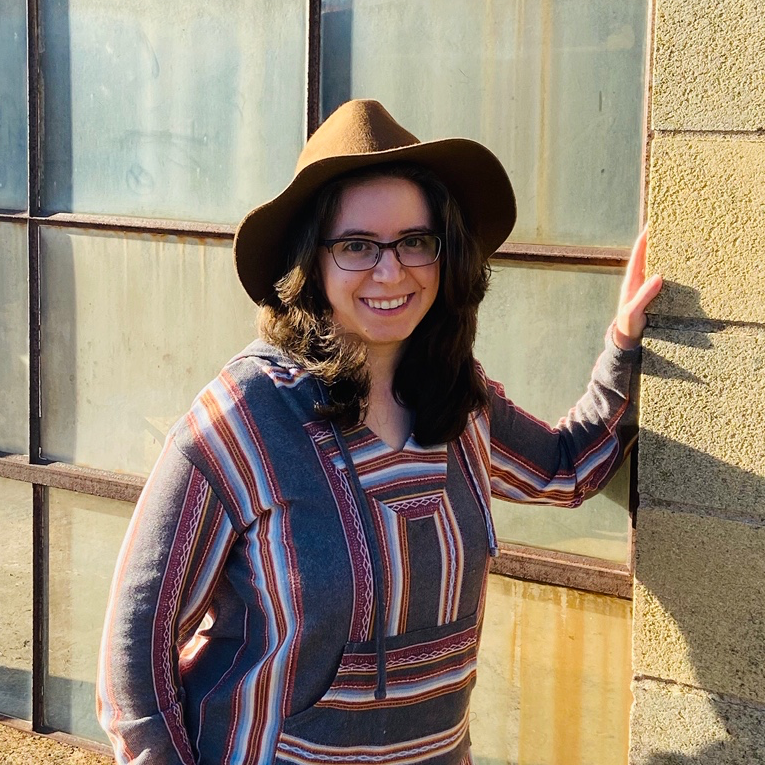 Sara Pisak is TDQ's Senior Editor. She is a freelance writer and editor with an MFA and MA in Nonfiction. Sara participates in the Poetry in Transit Program and is a Staff Reviewer at Glass Poetry Press. She has recently published work in Hippocampus, the Deaf Poets Society, Door is a Jar, Five:2:One Magazine, and Northern Appalachia Review, among others. In total, she has published over 100 pieces of original creative work.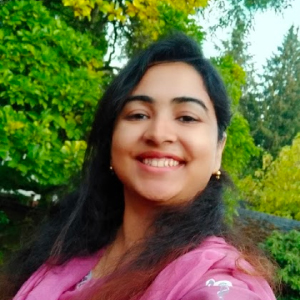 Manjari is a marine conservationist and enjoys engaging with various stakeholders about marine wildlife and ecosystems. She has a multi-disciplinary background: intern at the Wildlife Institute of India, research assistant at the documentary production company, Sparklework Films, and an analyst in the Climate Change and Sustainability department at KPMG. Currently, she is a Senior Marine Science Educator at the Seattle Aquarium.
She has a B.Sc. Zoology (Hons.) from the University of Edinburgh and a Masters of Marine Affairs from the University of Washington. She recently had her paper published in the journal Regional Studies in Marine Science.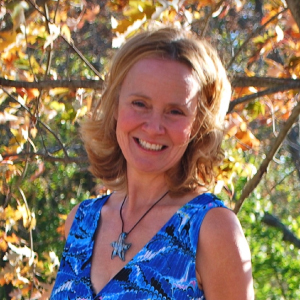 Laura Parker Roerden is founder and executive director of Ocean Matters, a service learning organization for teens. She has nearly 30 years of experience educating for social responsibility. She was Managing Editor of the magazine New Designs for Youth Development and publisher at Educators for Social Responsibility. Her numerous programs developed include ones for PBS, Frontline, the NBA, Ben & Jerry's, Pokemon USA, The National School-Age Care Alliance, AT&T, and others. Her programs have won Parent Choice Awards and a Grammy nomination.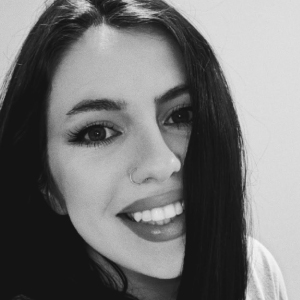 Kate Scofield is an entrepreneur, artist, photographer, and aspiring filmmaker. She attended film school on the coast of North Carolina with a focus in Production. After graduation, she moved to New Jersey to start a film themed brunch and gourmet sandwich restaurant that combined her love of film and food. She then moved to Atlanta, GA to pursue her true passion: a career in film. She was the head of the social media/design committee for the annual Women in Production Summit and continues to seek out new projects.
Allyson Foerster has lived in San Francisco and has worked for 20+ years in the marketing and communications, project management, brand management, and client services world – bridging various industries, such as advertising, communications, retail, consumer packaged goods, design, marketing, and nonprofits. Allyson has had the honor to work with companies and organizations such as, Jack Morton Worldwide, American Institute of Architects, Gymboree, Bare Minerals, innerCHANGE WORKS, CommonKindness, makeena, Good Idea, Creative Kind Group, and countless other amazing companies, organizations, and projects along the way. Allyson was awarded the Bronze Stevie Award – Female Executive of the Year for Consumer Products in 2014. Throughout all of Allyson's work, it has become clear that what is paramount in her pursuits is to find a way to always give back, help foster an environment that nurtures people, participates in that which makes health and wellness accessible to everyone, but overall empowers people to have a voice in what they do, what they choose, and how they give back. Overall, she loves working with people trying to make a difference, finding ways to bring together resources that can elevate purpose, goals, and the human experience.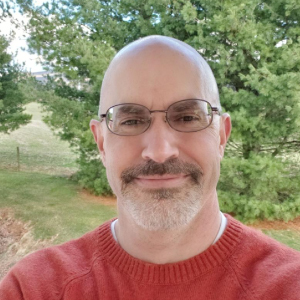 John Cornelius writes poems and, of late, unaccountably, fiction. His work has appeared, or will, in Measure and The Disruptive Quarterly. His prose poem "Second Marriage" won the 2021 Etruscan Prize. He studied literature at Duke and Wisconsin ages ago. He is currently earning his MFA in fiction at Wilkes University, revising his first novel, Gridless, a work of speculative fiction set in coastal South Carolina. He lives with his wife in rural, Northeastern Pennsylvania.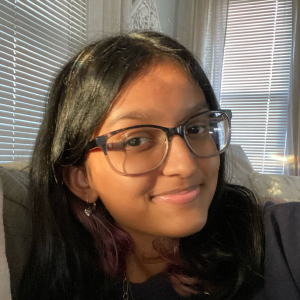 Annaliese Persaud is a junior at Baldwin Senior High School and an Assistant Editor for The Disruptive Quarterly. She is a passionate, ambitious, and conscientious writer who wishes to extend her knowledge outside her classroom. She aspires to be a criminal lawyer or international lawyer. Annaliese is particularly interested in photography, social justice issues, and politics. Her goal for The Disruptive Quarterly is that through writing, she can inspire adolescents around the globe to take matters into their own hands. Reading or watching the news can ignite a helpless feeling, but Annaliese believes adolescents can aid in improving lives. Using her position as a founder of The Disruptive Future, she hopes to expose and amplify real world issues, so awareness is spotlighted and action can be taken.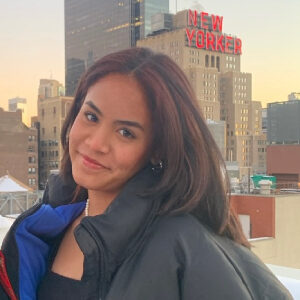 Jasmin Tiong-Smith is a sophomore at Baldwin Senior High School and an Assistant Editor for The Disruptive Quarterly. She is extremely passionate about women's empowerment and social activism. With aspirations to enter into a career in engineering, exploring gender equality and women's rights is integral, especially in this male-dominated field. She hopes that her ambition and passion to create a more diverse and equal environment focused on the empowerment of young women, will influence other young girls to do the same. As a founder of The Disruptive Future, she hopes to share her new perspectives of today's issues while also encouraging the next generation to create the future they deserve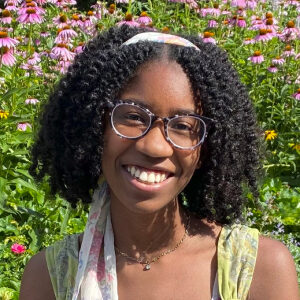 Moriah Pettway is an Assistant Editor for The Disruptive Quarterly and a senior at Baldwin Senior High School. She will be studying Journalism at Northwestern University this fall. Her passion for journalism began her sophomore year after writing for a student-run blog, with a focus on social justice. Joining this blog stirred her passion for writing and showed that she could make a change by using her voice to educate her peers and implore them to take a stance. The Disruptive Future will not only allow her to continue to pursue her passions for justice, but it will allow the cultivation of a united society. Through each article we put out, she personally aims to bring new perspectives and shed light on issues. She is excited to be on a team of like-minded individuals, who desire to see a generation of youth create change and promote an inclusive society.
MANY THANKS TO OUR FOUNDING TEAM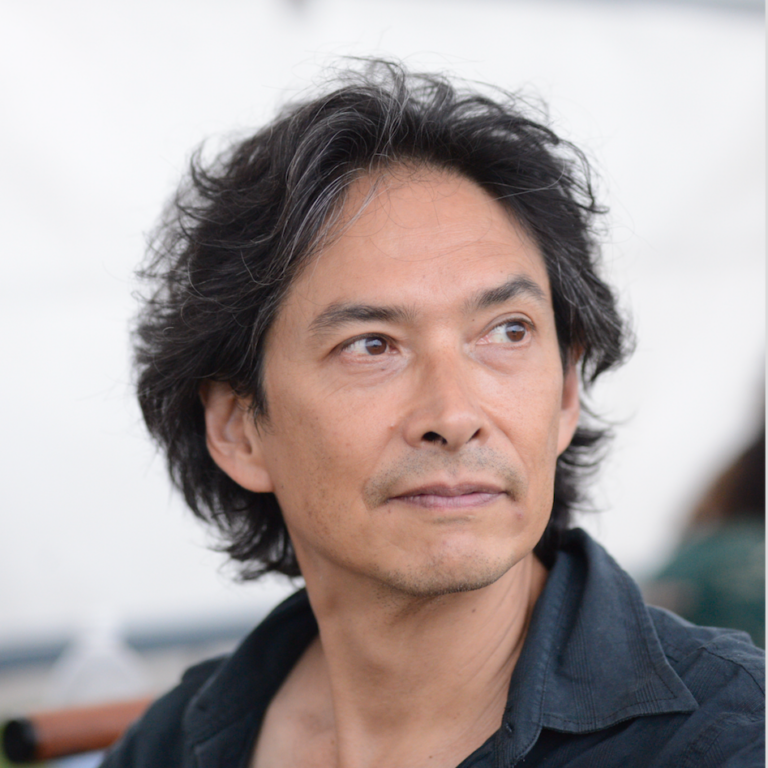 Co-Founder & Creative Director / EMERITUS
David Zung is a painter, photographer and filmmaker based in New York City where he has worked in the high-end visual effects, animation and film industry as a storyboard artist, designer, and director. Since 2005 he has taught painting, drawing, design, storyboarding, and thesis at the Undergraduate and Graduate level at NYU Tisch School of the Arts, and more recently at The Fashion Institute of Technology Illustration Department, and The Brooklyn College Feirstein Graduate School of Cinema.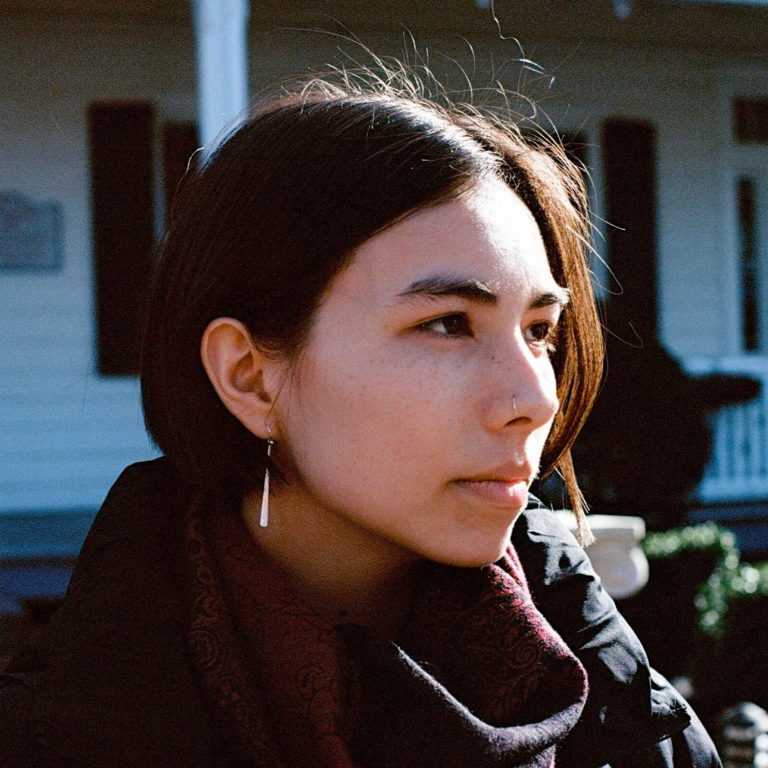 Sophia Uehara is a 2nd generation Japanese American production designer and graphic designer based in New York City. In her work, she is committed to accurately representing marginalized minority populations & individuals in dignified, realistic, and informed ways through the use of color, symbolism, psychological metaphor, and in-depth research. She holds a BFA in Film & Television Production from New York University.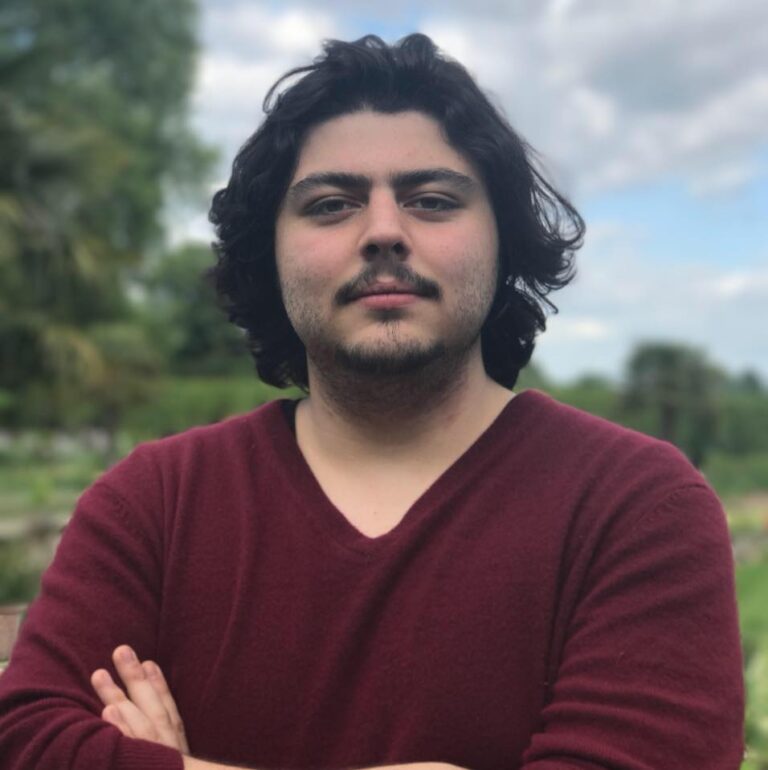 Yves is a filmmaker, designer, and web designer from New York. He is currently the webmaster for TDQ. He hopes his bio doesn't go over the character lim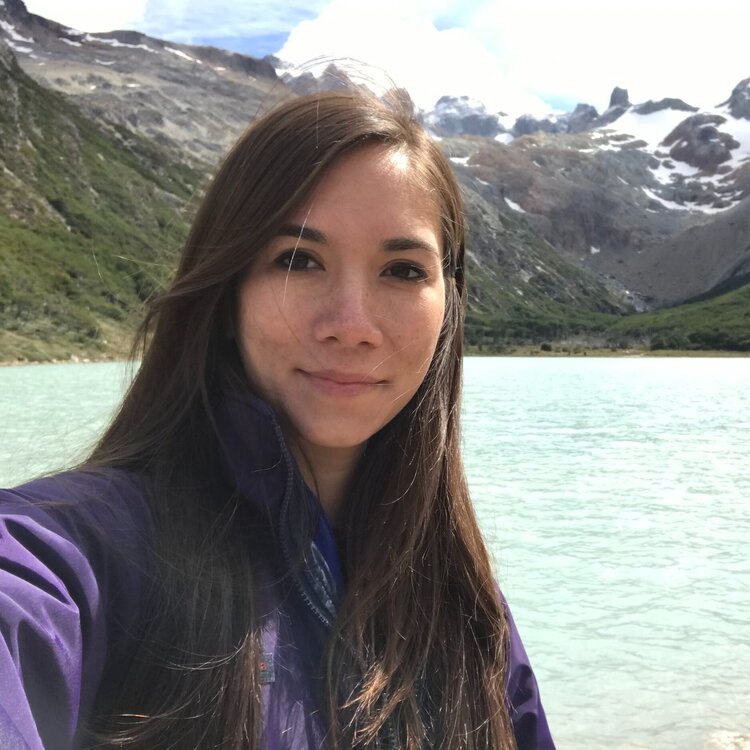 Connie Nelson is Project Manager for The Disruptive Quarterly. Connie approaches projects with energy and creativity. She is an enthusiastic, strategic thinker with an ability and strong track record of successfully developing new programs. Connie is committed to community engagement along with advancing equity, diversity, and inclusion in the education, arts, and culture sectors. Connie holds a Bachelor of Science degree from the University of Arizona.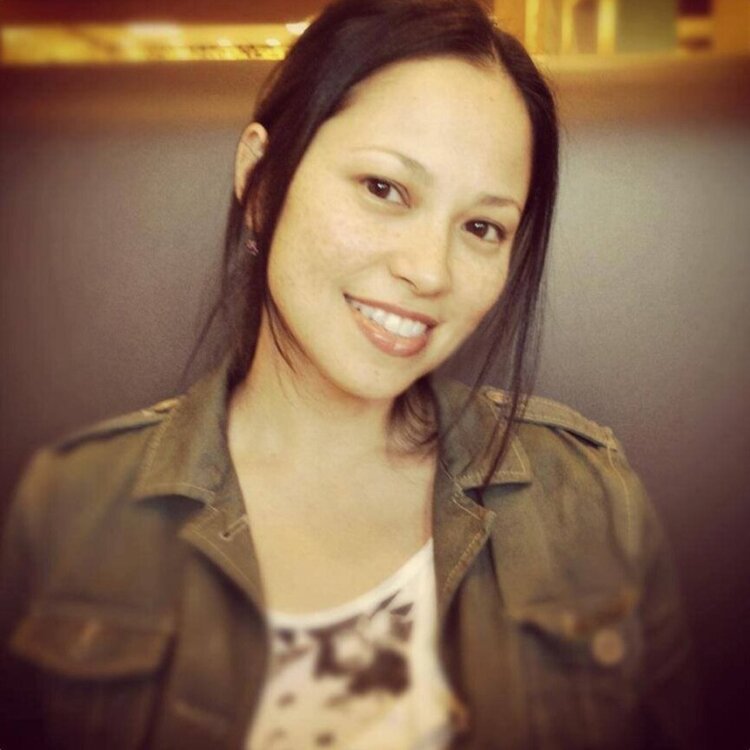 Kathi Zung is a 28-year veteran of stop-motion animation puppet fabrication, public speaker, professional organizer, and a music engineer/producer for the band Harp. She has worked in film, television, and commercial art, made organizing her life mission, and now enjoys assisting in curating content at TDQ.