You know life has gotten dull when your biggest outing of the day is a checkup at the eye doctor. I showed up in my glasses for my contact lens appointment, and the doctor asked how often I'd been wearing my contacts. I told her, "About as often as I'd been wearing a bra, hardly ever." She laughed as I sat there feeling self-conscious about not having a bra on at the appointment either. She let me know that while my prescription hadn't changed I had, however, developed lipid floaters in my eyes, aka fat in my eyes, and needed to exercise them daily. Fat eyes was not something I was expecting. Like all of 2020, I didn't see that coming. Having accepted the obesity of my eyeballs, every morning starts with eye cardio, which is basically me rolling my eyes in several directions while feeling completely ridiculous, then brushing my teeth in hopes that someone will congratulate me for the effort, and finally asking myself if I'll need to wear pants at any point in the day, even though we all know pants have lost their purpose.
I have, however, found an increasing need for socks, not shoes but thick, cozy, comfy socks — preferably those with the hospital traction strips on the bottom. Comfort has outweighed social acceptability, and I'm here for it. I mean, it's a freaking pandemic! I'm not sure what's keeping other people going during these pantless times but for me, it's a mixture of sugar, dog videos, and morning calls with my friend Gil in Spain. Both of us are Americans living outside the United States. Not exactly the romanticized immigrant experience we thought we'd be having, but hey, it could be worse, we could be immigrants in America. It's winter in England, which is where I am, and it's the perfect depressing backdrop for this global virus that has both taken and taken-over life. I keep watching the news just to remind myself that this is real, then watching Netflix to escape this reality. P.S. I'm almost finished with season three of EVERY show ever created.
Does anyone else find communicating with humans through the computer sooo weird. It's weird enough not being able to talk over one another, who wants a conversation like that? My favorite are the calls with twenty or more family members, where you spend the first ten minutes trying to explain to your Dad how to turn on his camera while he repeats, "But I can see YOU guys." It amazes me that humans think we're evolved enough to handle this. My least favorite question is, "So what have you been up to?" What does that even mean? Why do I feel pressured to come up with socially acceptable ways of answering that question like, "Just working from home, making vision boards, listening to music, and keeping up with American politics." When in reality, I've been eating cheese for breakfast, wearing hats to avoid doing my hair, and frustratedly having to hang ALL my clothes outdoors on a clothesline because the UK hasn't caught on to innovations such as "the dryer." You'd be complaining too if you hung all your clothes outside just in time for it to start raining and had to bring them all back in again. When asked if I've been working on any NEW skills, all I can think of is trying to become my own chiropractor. If I have to sleep with a yoga block in between my legs for one more night, I'm going to scream, with my mask on of course. My biggest fears are running out of zinc and vitamin C, anytime the internet goes out, and having to go to the hospital for something trivial. Anyone during lockdown who's cut their finger while chopping onions now appreciates that first aid class you took years ago. I've never been more worried about hurting myself. Where did that fearless woman go?
I was scrolling through my Instagram posts today trying to remember who I used to be and what I used to do. I feel like I'm a clone of myself put in this Groundhog Day simulation in order to let my real self live a happy productive life. It's like that episode of Black Mirror, where you transfer your consciousness into an egg-shaped Alexa who wakes you up in the morning, cooks your eggs and toast, and runs your daily calendar to make your life easier. Yes, I've seen ALL the episodes of Black Mirror.
I'd say we're all just waiting, wouldn't you? Waiting and winging it and perfecting our ability to not go insane. So, I say cheers to getting through the day and making it one step closer to the next day. Even if it meant using napkins as toilet paper while self-isolating, or being shamed that time you sneezed in line at the grocery store, or running for your life from the man coughing at the bus stop. No matter what you've had to do to survive, you've done it; you're doing it; we're doing it, together! As we enter this New Year, let's look forward to a day when we can complain about our luggage not arriving at the airport because we're traveling again, to when we're no longer worried about straightening up the background for a Zoom call because we can meet in person, and to when we finally have a GOOD reason to wear pants!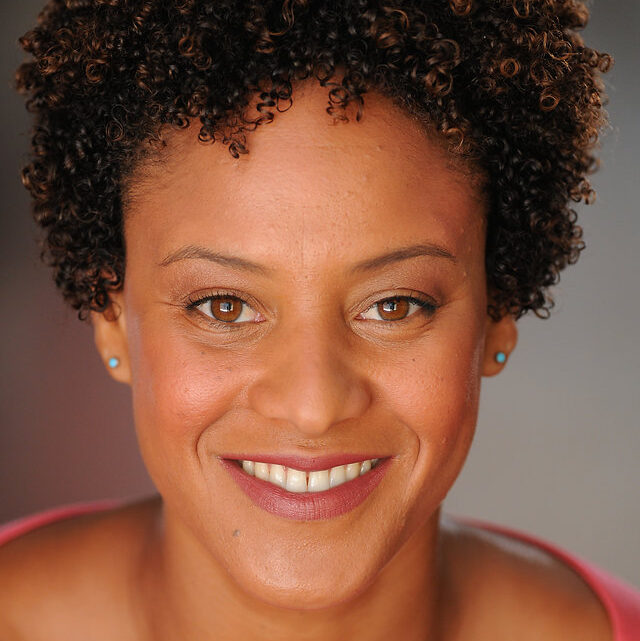 Reyna Amaya is a voice over artist, actor, and writer with a background in stand up comedy. A native of Oakland, CA, this Bay Area only child, stayed out of trouble by creating radio shows on her early 90's "Boom-Box" and writing commentaries about why kids should attend circus camp…well maybe not just kids, since Reyna attended until the age of 22!
Now, she's clowning around professionally behind the camera and in the sound booth! With over 10 years of voice over experience, Reyna's diverse range of voices, characters, and vocal timbre set her apart. On screen, her unique comedic approach and energetic wit have lent themselves to projects on Comedy Central, Fox, CBS, TruTv, BounceTV, Aspire TV, All Def Digital, etc.
In addition to being on the writing team, you can catch Reyna in the The North Pole Series, where she stars as "Nina" a North Oakland native battling gentrification, global warming, and gluten-free donuts.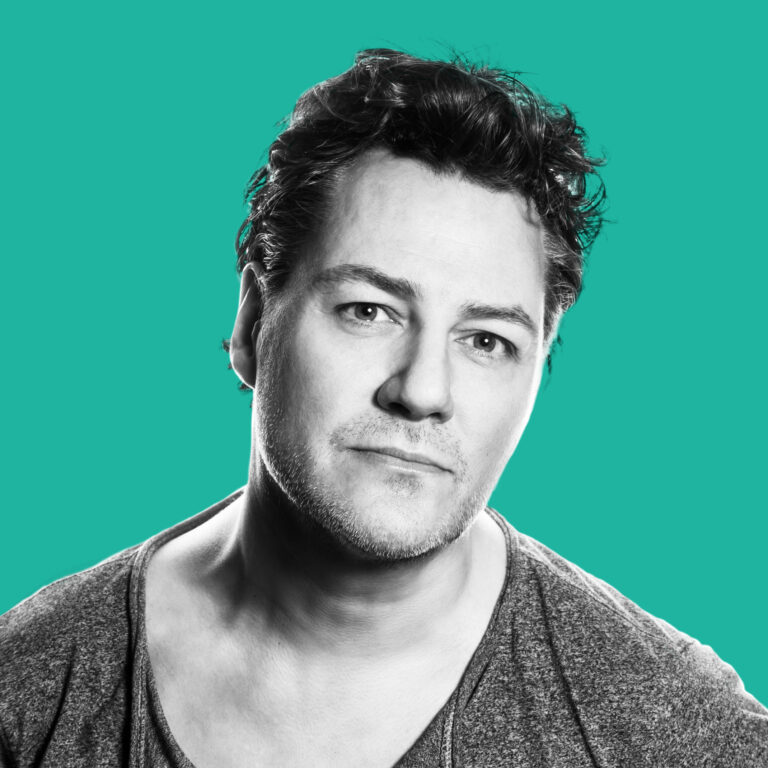 Mikiodo (Mike) is a photographer living in NYC. Originally from Buffalo, NY, he intended on becoming a geneticist until realizing his heart was in the arts. After 15 years as a graphic designer/production artist, Mike returned to his true passion, photography. Mostly self-taught, Mike's photographic interest lies somewhere between documentary and fine art. He currently focuses on photographing portraits, construction, skyscapes, and the BLM movement, as well as his "pet project," a fine art series entitled "FloraMUS" ("flower/mouse"). His photos have been featured by, The Stuttering Association for the Young, BroadwayCares, New York Historical Society Museum, and numerous musician projects and publications. Mike is also Creative Director and songwriter for Holidelic, an annual funk holiday show.