Staff Book Recommendations
Moriah Pettway: 
Call Us What We Carry by Amanda Gorman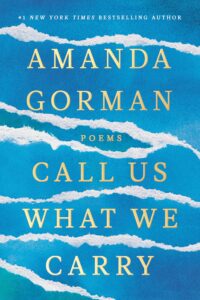 In this series of poems, Gorman alludes to events in history and connects them to our current political climate and to the COVID-19 Pandemic. She discusses the tragedies and difficulties that came with the pandemic; yet, she sheds a positive and hopeful light on how we will overcome. If you enjoy the work of Maya Angelou, you will definitely enjoy this book as Gorman's beautiful imagery, metaphors, and poetic style are often reminiscent of Angelou's. 
Sara Pisak:
The Book Of Gutsy Women: Favorite Stories of Courage and Resilience by Hillary Rodham Clinton and Chelsea Clinton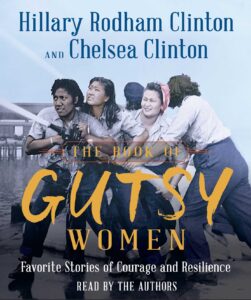 Mother and daughter duo Hillary Rodham Clinton and Chelsea Clinton team up to compile this encyclopedia of gutsy, game-changing women. Broken down into eleven sections, including "Explorer and Inventors," "Storytellers," "Elected Leaders," and "Women's Rights Champions," among others, readers will meet pioneers that they are familiar with and be introduced to those who they have never heard of but owe gratitude for many of today's rights, conveniences, and inventions. Open the pages of The Book of Gutsy Women and meet sheros Ruby Bridges Hall, Billie Jean King, and Maria Tallchief, among others.
Jasmin Tiong-Smith
In Search of our Mothers' Gardens by Alice Walker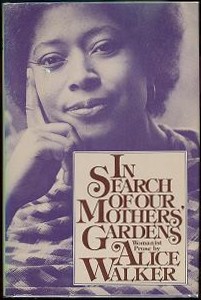 This collection of essays encompasses the trials and tribulations of true Black femininity and feminism through time. They encapsulate the perspectives of Alice Walker during the Civil Rights Movement of the 1960s, and aim to highlight and protect the future of Black culture for the next generations. This was an extremely impactful read as Walker shares her personal experiences with a clear and timeless voice that resonates with the reader. Her perspective on Black femininity in America is still seen in the media today. 
Cynthia A. Phillips: 
And My You Find Yourself: Confessions of a Late-Blooming Gen-X Weirdo by Sari Botton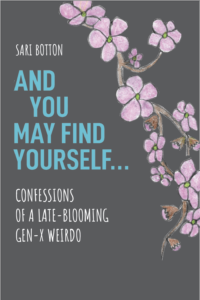 A collection of edgy and funny essays that explore what it means to find yourself later in life, Sari Botton's essays are confessional and deeply moving. Her third book, Button centers her journey of self-discovery on feminism, and undoing her own self-repression as member of Gen-X.
Allyson Foerster
When the Light of the World Was Subdued Our Songs Came Through: A Norton Anthology of Native Nations Poetry Edited by Joy Harjo, with LeAnne Howe and Jennifer Foerster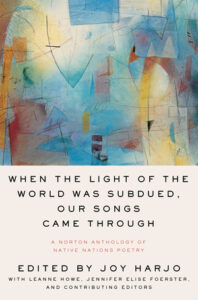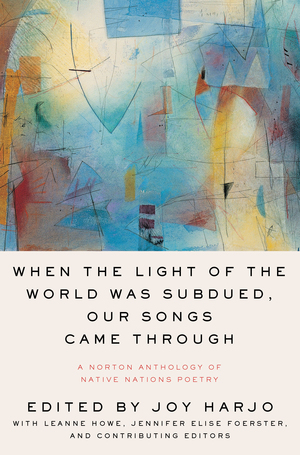 United States Poet Laureate Joy Harjo gathers the work of more than 160 poets, representing nearly 100 indigenous nations, into the first historically comprehensive Native poetry anthology. 
This landmark anthology celebrates the indigenous peoples of North America, the first poets of this country, whose literary traditions stretch back centuries. Opening with a blessing from Pulitzer Prize–winner N. Scott Momaday, the book contains powerful introductions from contributing editors who represent the five geographically organized sections. Each section begins with a poem from traditional oral literatures and closes with emerging poets, ranging from Eleazar, a seventeenth-century Native student at Harvard, to Jake Skeets, a young Diné poet born in 1991, and including renowned writers such as Luci Tapahanso, Natalie Diaz, Layli Long Soldier, and Ray Young Bear. When the Light of the World Was Subdued, Our Songs Came Through offers the extraordinary sweep of Native literature, without which no study of American poetry is complete.  
Manjari Misra
The Palace of Illusions by Chitra Banerjee Divakaruni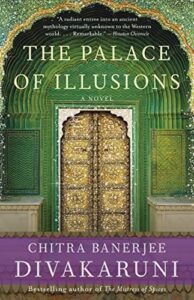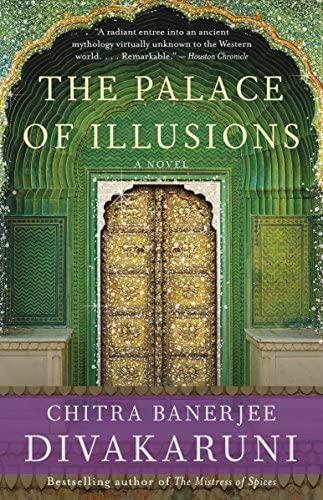 It is often that, be it legends or historical events, women are mentioned in passing or used as instruments to move the narrative forward. The Palace of Illusions gives us the rare perspective of the women of the Indian epic, The Mahabharata. Seeing this well known tale and world from the eyes of Panchaali (Draupadi) herself, is why I highly recommend this book to all.
Annaliese Persaud
Little Women by Louisa May Alcott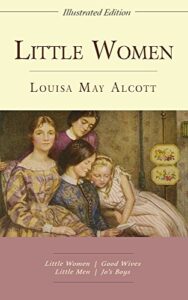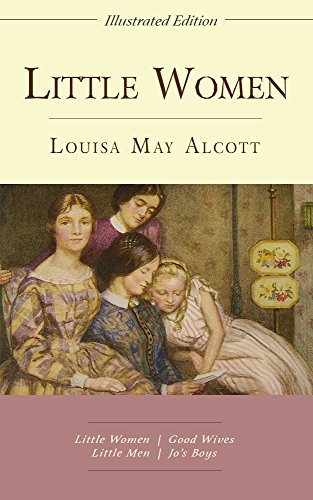 The story follows the lives of the four March sisters—Meg, Jo, Beth, and Amy—and details their passage from childhood to womanhood. Alcott emphasizes the importance of family and that any problem or tragedy could be handled with the support of family. Jo is perceived as a feminist. She portrayed a message that women can simultaneously be successful and feminine, as well as maintain a family. A woman shouldn't be limited based on what their husband wants for them. Alcott proves that women's stories are valuable and should be heard.
Staff BOOK
RECOMMENDATION