adjective: Anthropocene
1. relating to or denoting the current geological age, viewed as the period during which human activity has been the dominant influence on climate and the environment.
From the start of the Anthropocene series, I needed to find ways to create a visually coherent response to an incoherent and chaotic time. Prompted by environmental catastrophe and human folly, the series is a direct visual response to the current moment. I adopted an approach that weaves together multiple layers of disparate images – 1950's illustrations, chimpanzees, warning signs, dogs, tropical flora, Greek sculptures – using cognitive free-association to compose a new whole. This layering of images creates a multifaceted dialogue within each painting. Over time, I have realized how important moments of beauty and harmony are – however fleeting – as part of this cacophony of visual imagery and layers of association. Moments of grace are a necessary reprieve, like oxygen in a room.
Writing for The New York Times about the roots of the term Anthropocene, Andrew Revkin stated that:
[…] Two billion years ago, cyanobacteria oxygenated our atmosphere and powerfully disrupted life on Earth. But they didn't know it. We're the first species that's become a planet-scale influence and is aware of that reality. That's what distinguishes us.
That's the starting point for this series of paintings. Once we become aware of this precarious reality, we need to pay attention to human beings' effect on the world. These paintings are a reminder that there is no time for complacency.
Click to view images larger.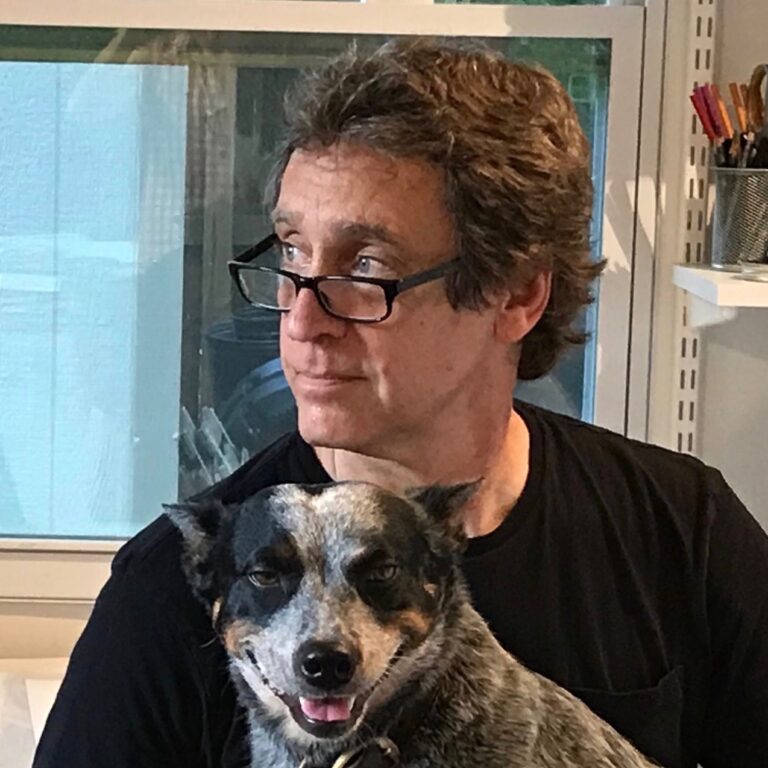 Alan Loehle
Writer / Painter
Alan Loehle has been living and painting in Atlanta, Georgia since 1987. He has received a Guggenheim Fellowship for painting, two Pollock-Krasner Foundation grants, and a Visual Artist Fellowship from the National Endowment for the Arts, among others. His work resides in private and public collections throughout the United States and in England, and has been featured in numerous publications, including The Paris Review, Art Papers Magazine and, most recently, Research in Phenomenology. Loehle is a Professor of Studio Art and Chair of the Art Department at Oglethorpe University in Atlanta. He is represented by Marcia Wood Gallery in Atlanta.