T
he Disruptive Sisters is the vision of Cynthia Phillips and Deborah Luster. When Cynthia and Deb met several years ago, they realized they both have had a long history and passion for creating products, companies, and organizations that positively "disrupt" the planet. Together, they have made it their mission to build a community of like-minded inspirational and passionately purposeful women.  
Disruptive Sisters is 
Community
                   Connection
                                        Celebration
Disruptive Sisters is women coming together to build community.  
Disruptive Sisters is a space for game changing women.  
Disruptive Sisters is a space for us to come together to celebrate one another!
Disruptive Sisters is a social enterprise that inspires, connects, celebrates, and creates measurable impact.
Disruptive Sisters is powered by True Purpose Brands and designed to create the tools with rich transmedia experiences that attract audiences and keep them engaged. 
Disruptive Sisters is on a mission to support women with the best and most innovative solutions to support their dreams into reality.
Disruptive Sisters champions women-owned ventures that are "disruptive" in one or more ways.
Disruptive Sisters is … US.
I have the great honor to be taking on the future of Disruptive Sisters with Cynthia and Deb, as we grow into the next chapter of disruption, innovation, and incredible women coming together to support, engage, and elevate one another.
To learn more:
https://disruptivesisters.com/
To subscribe: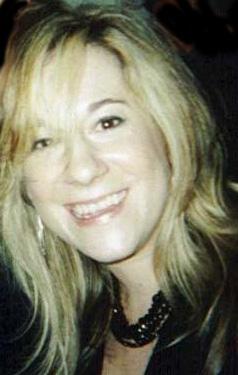 Allyson Foerster has lived in San Francisco and has worked for 20+ years in the marketing and communications, project management, brand management, and client services world – bridging various industries, such as advertising, communications, retail, consumer packaged goods, design, marketing, and nonprofits. Allyson has had the honor to work with companies and organizations such as, Jack Morton Worldwide, American Institute of Architects, Gymboree, Bare Minerals, innerCHANGE WORKS, CommonKindness, makeena, Good Idea, Creative Kind Group, and countless other amazing companies, organizations, and projects along the way. Allyson was awarded the Bronze Stevie Award – Female Executive of the Year for Consumer Products in 2014. Throughout all of Allyson's work, it has become clear that what is paramount in her pursuits is to find a way to always give back, help foster an environment that nurtures people, participates in that which makes health and wellness accessible to everyone, but overall empowers people to have a voice in what they do, what they choose, and how they give back.  Overall, she loves working with people trying to make a difference, finding ways to bring together resources that can elevate purpose, goals, and the human experience.