3DP4ME: Serving Real Human Needs with Practical 3D Printing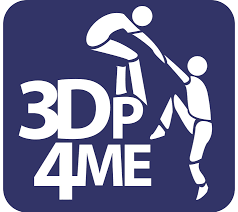 Click to view images larger.
Communication is the cornerstone of human interaction, enabling us to connect, share ideas, and foster relationships. Hearing is a gift we might take for granted but is an essential part of our daily lives. It affects the way we communicate with loved ones and colleagues, determines how we navigate our surroundings, and governs our ability to succeed and function in a world designed for those who are able. 
Access is another issue that we may take for granted. Access to hearing specialists and hearing aids is not universal and places a large financial burden on low-income families all over the world. 3DP4ME is a not-for-profit organization that's focus is aimed at transforming the lives of hard of hearing individuals, primarily children, within the underserved communities of Jordan. Offering 3D printed alternatives to expensive hearing aids as well as speech therapy and community support, 3DP4ME hopes to inform and expand its aid and outreach to more communities in need in the future. Within this overview, we will discuss why hearing aids are essential and 3DP4ME's cost-effective solution to combat this issue. We hope to inspire you to become an ambassador, share what you have learned, and donate if you can.
The consequences of hearing impairment go even further than the surface-level issues of communication you might imagine, often leading to a cascade of issues. Individuals with hearing impairments face stigmas that lead to insecurity, constrained access to education, low self-worth, social isolation, underemployment, poverty, and discrimination. For children, hearing is crucial to their development. Hearing aids, speech therapy, and a sense of community can make a world of difference for a child who is hard of hearing as well as their family. The mission of 3DP4ME is to bridge the global hearing healthcare gap through innovative 3D printing technology. 
3DP4ME uses 3D printing technology to manufacture customized hearing aids and make them available to those who need them most. This approach is groundbreaking in several ways. Traditional hearing aids are often one-size-fits-all, but 3DP4ME's 3D-printed hearing aids are tailor-made to fit each individual's unique ear shape and hearing requirements. This is an important part of our process because, much like fingerprints, each individual's ear is unique to them. In addition to the product being customizable, it is also affordable. By utilizing 3D printing, 3DP4ME can produce hearing aids at a lower cost, making them accessible to those who would otherwise be unable to afford them.
Collaboration is a key factor in 3DP4ME's success. The organization partners with local entities, hearing healthcare professionals, and stakeholders in the regions they serve. These partnerships ensure that the hearing aids are not only produced but also fitted and maintained appropriately.
One of 3DP4ME's flagship ventures is the Hearing Express™ Project. This initiative aims to enhance accessibility to life-changing hearing aids for underserved communities in Jordan. The project also includes speech therapy sessions to empower children, enabling them to engage actively and thrive in their educational development. The beneficiaries of the Hearing Express™ Project include both refugees and Jordanian citizens. Initially, the project focused on fitting 52 children, both boys and girls, who suffered from hearing loss. As they move forward, the goal is to provide hearing aids to another 50 children in the coming months.
Through the restoration of hearing, children and adults can participate more fully in society without the limitations of hearing loss. This not only restores their dignity but also opens doors to education and potential work opportunities, breaking the cycle of poverty and social isolation. 3DP4ME's commitment to using 3D printing technology to provide affordable and customized hearing aids represents a significant step toward addressing the global hearing healthcare gap. By doing so, they are empowering individuals and communities, ensuring that the fundamental human need for communication is accessible to all.
If you would like to learn more about 3DP4ME or give to the Hearing Express™ Project please visit our website at 3dp4me.org, follow us on social media for updates, and share with your networks as ambassadors of the cause.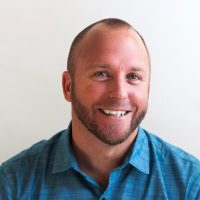 Jason Szolomayer | founder and CEO
Jason directs the overall vision and mission of 3DP4ME. He has lived in Jordan for eleven years. He studied Arabic full-time for the first three years and now he is proficient in speaking the language. In 2015, he started formulating the early stages of 3DP4ME. He loves 3D printing and discovering new Additive Manufacturing (AM) applications. He graduated in 2002 with a Bachelor of Arts degree in Finance from California State University, Fullerton. His professional experience includes banking and commercial real estate. He really enjoys talking with people and hearing about their life stories. In the past, Jason was an avid golfer with a 2 handicap.
3DP4ME: Serving Real Human Needs with Practical 3D Printing