"Think about the reasons why Michelle Obama was so loved by the public more than her husband. It's because she was born in America"  
This was a statement presented to me by a white, male theatre director when I wanted to dig deeper into the racial politics and history of the character I was playing. This statement was made when my white, male theatre director wanted me to not make such a big deal about race. What the actual f***!
I found myself having to correct his ignorance; I found myself having to educate his lack of knowledge; I found myself having to expose his misogyny, his prejudice, and his lack of sensitivity; I found myself having to fight, once again, to be seen and heard.
I am a Black woman, with a history and a story to tell. And in that moment, it was communicated to me that my story didn't matter –  Black stories didn't matter. In that one moment, and there have been many, I was reduced, my experiences minimized, and my race attacked and insulted. 
Why, I asked myself, can we not be seen for the incredible human beings we are? Why can we not be celebrated for our innovative contribution to the political, industrial, medicinal, intellectual, philosophical, spiritual, and financial designs of this capitalist world? Why?
In that moment of constant questions hammering my brain, Mary Seacole appeared. Another incredible Black woman, whose historical contribution to nursing and medicine were erased until her story was rediscovered by historians in the 1980s.
Born Mary Jane Grant in Kingston, Jamaica in 1805, Seacole's father was Scottish and an officer in the British Army; her mother was Jamaican and a doctress – a female doctor who cures illnesses with local herbs and medicines.
Britain seized Jamaica in 1655. At this time, most Jamaicans worked as slaves for British masters. Mary and her mother were born free.
Always intrigued by medicine, Mary spent a lot of her time observing and assisting her mother, who ran a boarding house in Kingston. The same as her mother, Mary also became a 'doctress.'
Married in 1836 to Edwin Horatio Seacole, a white, British merchant, she soon became widowed. Using her grief for good, she focussed her energies on running the family-owned boarding house and nursed cases of cholera and yellow fever in Jamaica and Las Cruces in Panama. Mary also supported her brother in running a hotel in Panama for two years. When she arrived back in Jamaica, she was nursing superintendent in Up-Park military camp.
Mary became hugely recognized as a medical practitioner in Kingston and was soon carrying out operations on people suffering from knife and gunshot wounds.
Developing her skills through autopsies, also allowed Mary to learn so much more about the body and the effects of cholera at the time.
The Crimean War piqued Mary's interests, and she travelled to London to offer her services. Prejudice against women's involvement in medicine was incredibly high and being mixed race meant that Mary's application to join Florence Nightingale's team was rejected. But that didn't stop Mary.
Using her incredible entrepreneurial skills (she was an extremely successful businesswoman), she funded her trip to Crimea and set up a business called the British Hotel, not far from the battlefront. The hotel sold food and drink to British soldiers.
Having such freedom of movement, meant that Mary could ride her mules right into the centre of the battlefront, bringing medical comfort to the injured and dying, and food and drink also. She never asked or expected a penny in payment.
This fiercely, independent woman was treating both sides on the battlefront. Whilst Florence Nightingale and her team were restricted to the hospital, several miles from the front.
Arriving back in London, after the war, almost penniless, Mary wrote her autobiography, The Wonderful Adventures of Mrs. Seacole. This sold relatively well, which meant Mary could live out the rest of her days in comfort. Our dear Mary passed in 1881.
I was raised knowing the myth of Mary Seacole, but in school was taught the history of Florence Nightingale. 
This incredible Black woman fought to be seen, heard and loved by all that encountered her. She bypassed racial inequality and patriarchal oppression. She carefully observed and expanded her knowledge. Mary cared for all, because every human being, in her eyes, had a right to life. She was revered, not because of where she was born, but because of her contribution to the nurture and care of healing the sick and the wounded.
As I look at the beautiful statue of Mary Seacole, catching the golden warmth of the sunset outside St. Thomas's Hospital whilst finishing Becoming by Michelle Obama. I wonder…If Mary Seacole was white, would her legacy have been suppressed for one hundred years?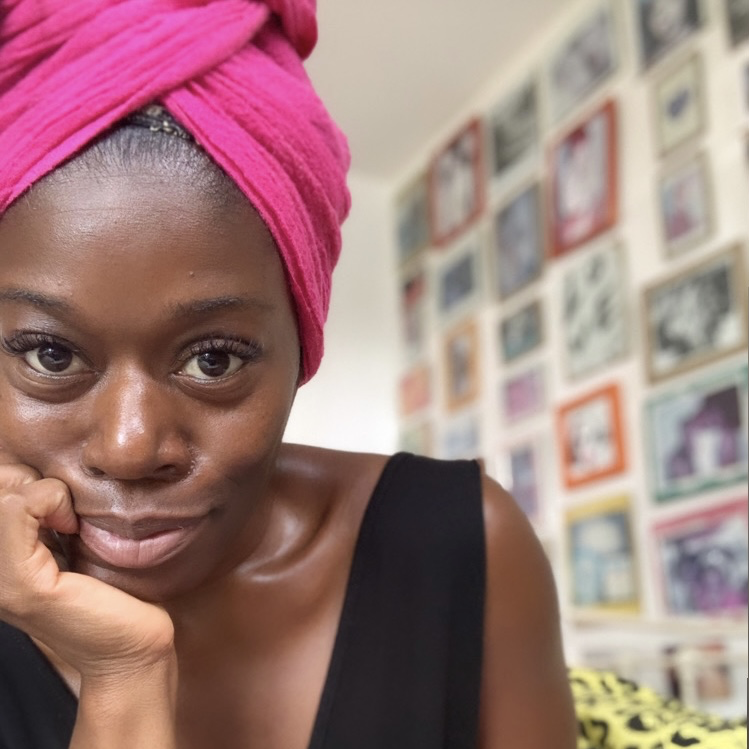 A talented stage and screen actress, Akiya Henry has numerous film and television credits. Her recent work includes Lady Macbeth in the Kit Monkman film adaptation of Macbeth, Amma in the Emmy award-winning series Bing, Adaline in the award-winning Netflix series Hilda, Snorkmaiden in Moominvalley. She has also starred in major productions at the Royal National Theatre, Shakespeare's Globe, The Young Vic, RSC, and Bristol Old Vic.
Photo (left) by Jarrett Robertson, Photographer