Russian War Crimes Target Ukrainian Health Facilities
I
n a nation with a growing, yet fragile healthcare system that is plagued by a lack of efficiency (Romaniuk and Semigina 3), Ukrainian medical services have been further limited amidst the country's war against Russia. Following the dissolution of the Soviet Union and the formation of the Ukrainian state, many Ukrainian citizens lost access to medical services, which had previously been free under the Soviet regime. Additionally, inconsistent leadership and rampant corruption have served as detriments to the advancement of the system (Webb). Unfortunately, the Russian invasion of Ukraine has only worsened conditions within the healthcare system. 
According to reports from the World Health Organization's Surveillance System for Attacks on Health Care, there have been over thirty attacks on healthcare services and facilities since the start of the war. (UNICEF et al.) For many Ukrainians, these attacks resulted in the loss of life-saving medical services. In the Ukrainian city of Mariupol, following the deliberate attack on a maternity hospital by Russian troops, an unidentified mother-to-be lost both her life and her unborn child after being unable to receive an emergency cesarean section. (Sparrow) While new mother Mariana Vishegirskaya, another victim of the hospital attack, survived and was able to give birth to her daughter (Chernov), the incident sparked outrage amongst the international community. 
British Prime Minister Boris Johnson condemned the attack saying, "There are few things more depraved than targeting the vulnerable and defenseless" (qtd. in Holton and MacLellan). Former White House press secretary Jen Psaki described the event as a, "barbaric use of military force to go after innocent civilians in a sovereign country" (qtd. in "Russia-Ukraine conflict"). Some were quick to identify the event as a war crime, with Volodymyr Nikulin, a top Ukrainian official, calling the event, "a war crime without any justification" (qtd. in RadioFreeEurope). An analysis of the United Nations' criteria for war crimes further validates Nikulin's statements, with the organization's Office on Genocide Prevention and the Responsibility to Protect, calling any deliberate attack on a hospital or location housing the sick and wounded a war crime (United Nations). The criteria clearly indicates that Russia committed a war crime within Ukraine, and unfortunately, this pattern of Russian attacks on medical facilities was also seen in other countries. 
In May 2019, in an effort to suppress resistance to Syrian dictator Bashar al-Assad, Russian forces bombed several Syrian hospitals over the span of only 12 hours (Hill and Triebert). With Russia's history of mercilessly targeting medical facilities and no clear end to the Russian-Ukrainian war in sight, it is imperative that Ukrainians are provided with these indispensable medical services. Organizations, such as Doctors Without Borders and Project HOPE, are helping to fill the medical gap left by the war through the rehabilitation of hospitals and delivery of medical supplies. (Green) However, these organizations depend on public donations in order to continue providing life-saving services for those in war-torn Ukraine. If you have the funds, please consider taking the time to donate! 
Donation Links:
Chernov, Mstyslav. "Pregnant woman, baby die after Russian bombing in Mariupol." Associated Press News: Breaking News, 14 Mar. 2022.

Doctors Without Borders. "How MSF Is Responding to the War in Ukraine." Doctors Without Borders – USA, Médecins Sans Frontières, 4 Mar. 2022.

Green, Emily. "Five ways to help Ukraine's hospitals and health workers." Pamplin Media Group, 16 Mar. 2022.

Hill, Evan, and Christiaan Triebert. "12 Hours. 4 Syrian Hospitals Bombed. One Culprit: Russia." The New York Times, The New York Times Company, 13 Oct. 2019.

Holton, Kate, and Kylie MacLellan, editor. "UK's Johnson condemns reported Mariupol hospital attack." Reuters, 9 Mar. 2022.

RadioFreeEurope/RadioLiberty. "Mariupol Maternity Hospital Destroyed By Russian Air Strike, Triggering Global Horror, Outrage." RadioFreeEurope/RadioLiberty, 9 Mar. 2022.

"Russia-Ukraine Conflict: Psaki Calls Attack on Children's Hospital in Mariupol "Horrifying."" Global News, 9 Mar. 2022.

Project HOPE. "Crisis in Ukraine: How to Help." Project HOPE, 5 Apr. 2022.Romaniuk, Piotr, and Tetyana Semigina. "Ukrainian health care system and its chances for successful transition from Soviet legacies." Globalization and Health, vol. 14, no. 116, November 2018, pp. 1-11. BioMed Central.

Sparrow, Annie. "Putin Is Targeting Ukrainian Hospitals. That's a War Crime." Foreign Policy Magazine, The Slate Group, 11 Apr. 2022.

United Nations. "War Crimes." United Nations Office on Genocide Prevention and the Responsibility to Protect, United Nations.
United Nations Children's Fund, et al. "Stop attacks on health care in Ukraine." World Health Organization, 13 Mar. 2022.
Webb, Aradia. "Problems With Healthcare In Ukraine." The Borgen Project, 6 Aug. 2020.
–
Photo (left)
https://ecfr.eu/article/unsettled-the-impact-of-the-russia-ukraine-crisis-on-the-middle-east-and-north-africa/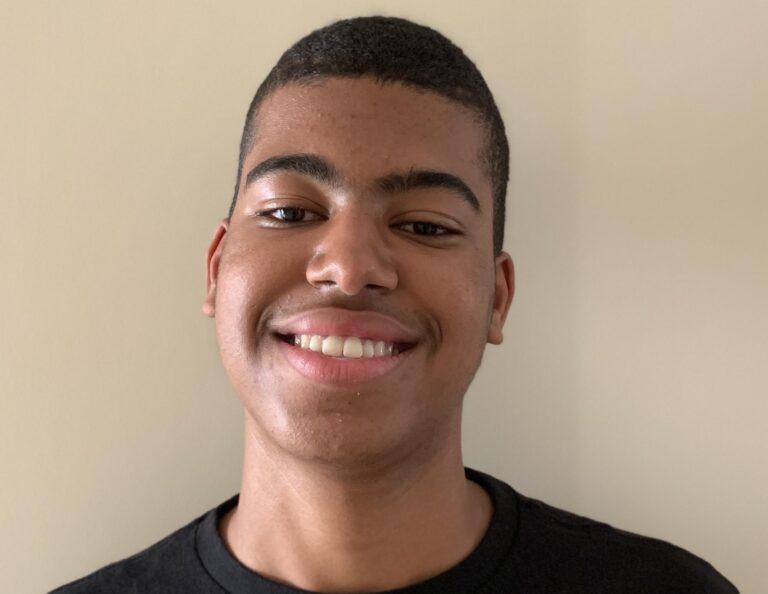 Brendan Kamnski is a sophomore at Baldwin Senior High School and a member of the Equity in Civics Youth Fellowship's 2021-2022 class. With aspirations to become a social studies teacher at the secondary level, he has taken a great interest in historical studies, striving to demonstrate how historical events can impact the very make-up of modern society. The outbreak of the war in Ukraine has allowed Brendan to develop a profound interest in Russian and East European Studies, culminating in a research project on Russia's transition to capitalism following the collapse of the Soviet Union. Alongside that, he holds an active interest in international politics and affairs. Brendan hopes to show future youth how seemingly distant events around the world are relevant to our local communities.
RUSSIAN WAR CRIMES TARGET UKRAINIAN HEALTH FACILITIES