Change
Change is inevitable
Whether for good or for bad
For all that we have experienced, and yet to be had
The ocean is ever changing
Faster than the blink of an eye
But I refuse to just stand by
The ocean is changing faster than the speed of light
And I just can't sit tight
Things are happening quicker than the changing tide
And we just seem to hide
We are the cause of most problems
But are we really doing all that we can to fix it
We can cause change
But we can be the change
If we persist like the ocean
Day after day, facing every hardship we overcome
Like it's a whole new wave
We'll brave the rough seas
Saving all that we can
Bringing the change back to where it all began
He pūkoʻa kani ʻāina.
A coral reef that grows into an island
A coral reef that grows into an island. Hawaiians have a saying Hanau ka 'Uku-ko'ako'a, hanau
kana, he 'Ako'ako'a, puka which states that all life began with a single coral polyp. These small
organisms which came together and created many of the reefs and island communities that we
call home today. Something so small and seemingly "insignificant" rooted itself to become a
strong place which will be around. It takes years for an island to establish, not just by the work of
one polyp. Just like the polyp, it does not take one person to make a difference. They will band
together, because they are stronger as a group, and this will be the foundation to support the
island.
ʻAʻohe hana nui ke alu ʻia No task is too big when done together by all.
An ahupuaʻa is a Hawaiian land division which usually separates the land from the mountains (mauka) to the sea (makai). Within this division, it involves such large efforts to keep it healthy in a way to provide back for the people. Any effects towards mauka will affect the makai areas and vice versa. With this system, the whole community was able to provide food. It begins with rain and streams that feeding the loʻi (taro patches), the nutrients washing towards the loko iʻa (fishponds) and fish are harvested to feed the community. It was a whole food system set in place run by the community to feed the community and made Hawaiʻi a self-thriving and self-sustaining place with many people involved. At every step of the way, there needed to be workers. It was a brilliant system, but one that wasn't to be managed alone. It took the whole community to feed and support the community. With each member sharing a part of the responsibility (kuleana), it was very manageable and an astonishing system.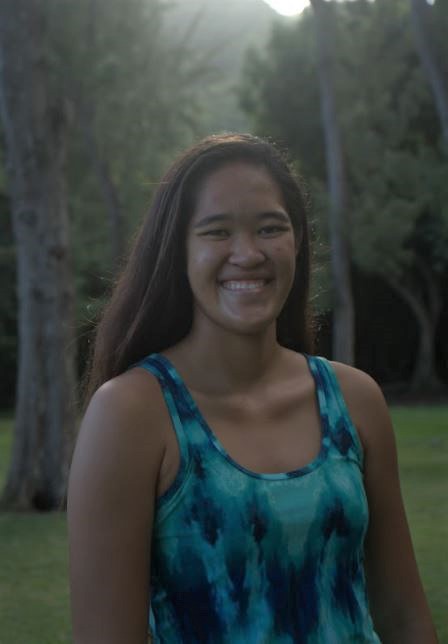 Kelsey Yap
Photographer/Writer
Kelsey Yap is an amateur photographer based in Oʻahu, Hawaiʻi. Graduating from the University of Hawaiʻi at Manoa in 2022, her major is Natural Resources and Environmental Management with a specialization in coastal ecology. In the future, Kelsey plans to combine her love for photography with the passion for the ocean. While she has feet in both the science and photography world, she is hoping to expand her skill set as well as experience in any way she can.