Climate Youth Summit 2023
In June of 2023 Baldwin Highschool Hosted the Climate Youth Summit 2023.
These are the climate activists of our disruptive future.


Featured:
EPA Award Winning Video by Baldwin High School Students
Selfishly Sustainable by Soulava Gabr
Event Speakers
Event Photos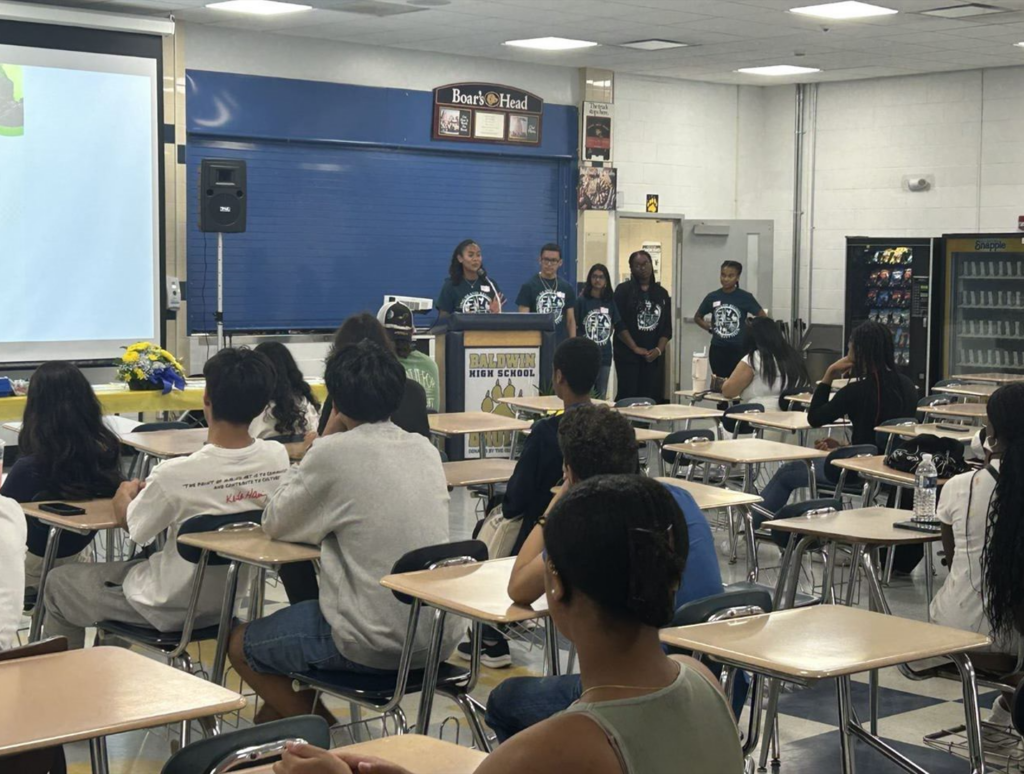 EPA Award winning Video BY Baldwin High school Students
It has been proven time and time again that the general public will not pay mind to anything that does not directly involve them or a celebrity. Humans are self-serving; we thrive off of narcissism, drama, and publicity. You would think that polar ice caps melting, ozone layers tearing, and globally-spread wildfires – the Earth falling apart, would be relatively eye-catching; yet somehow, the Kardashians typically win. While I can not promise a brand-deal or a coupon code for hearing me out, I can assure that this is a problem pertaining to each and every reader, and I definitely have my work cut out for me. Raising awareness about climate issues will not be seamless by any means, but the persistent lack of public consideration only exacerbates this already daunting task.
While it is not a newfangled concept that the Earth is undergoing severe environmental distress, we may see a considerable surge in public concern due to the rapid-spread awareness that is occurring nationwide. Recently, there has been a substantial influx of Youth-Led Climate Justice Seminars around the United States. In fact, Baldwin Senior High School in Long Island, New York hosted their very own Climate Justice Youth Summit in June 2023. This entirely student-organized event consisted of multiple seminars on climate change, pollution, and environmental activism, as well as various educational workshops throughout the day. With guest speakers such as Climate Activists Daphne Frias, and Patricia Wood, this summit helped spread awareness about the ongoing issues within our environment.
Daphne Frias is a 25-year-old Latina from Harlem with Cerebral Palsy who is devoted to Climate Justice. Ever since she was diagnosed, she has been committed to highlighting diversity within her community by being an advocate for those living with disabilities. Seminars are a great way to effectively broadcast information within the local community because they create a vacuum between the speaker and the audience; everything that is said is heard and everything that is heard is reflected on. Frias did not waltz into a room with a microphone chanting the mantra "pollution is bad, bike to work" – she sat down and told a series of heart-wrenching personal anecdotes about her experiences with Climate Justice, being an activist herself. Frias found a way to personally connect with the community and not only express that climate change is detrimental, in regards to the planet, but more notably how it is detrimental, regarding us. While air pollution does not have quite the following that Kylie Jenner does, I believe there was mention of another stakeholder we are particularly drawn to. We tend to care a lot more about certain topics once we start to realize that our lives could bear some of the consequential damage, and that is definitely the case when discussing climate change.
I am sure we are all familiar with the feeling of when a friend or colleague comes to us with a problem, seeking guidance, followed by the ever-so fulfilling sense of reassurance once you have provided them with a viable and comforting solution. Well, the world has shown us its problem and it is now our job to provide a solution with those key changes we so often discuss; using less fossil fuels, minimizing electronic usage, and prioritizing sustainability in the products we buy. In fact, another keynote speaker featured in Baldwin's seminar was Patricia Wood, founder and executive director of Grassroots Environmental Education, a New York-based award-winning non-profit environmental health organization, who touched on the importance of focusing on these habits. Wood's primary focus was centered around technology and how the use of smartphones, motor vehicles, and other electronic devices, such as airpods, headphones, and bluetooth applications have negatively impacted our social and physical environment. Not only is the radiation and fossil fuels produced from these devices detrimental to our physiological well-being, but they also severely impair the stratosphere and air quality. It is unfortunate that in order for a pressing issue to truly resonate with a majority of the population, it has to be a visible threat; however, taking this into consideration will help us better cater to our community, in the sense that we now know how to effectively communicate with them. So, in the interest of Ms. Frias and Mrs. Wood, I will venture away from my typical mantra and instead convey my argument in a way that I feel will be impactful.
Larry Fink is the current chairman and CEO of BlackRock, a multi-trillion dollar company and the world's largest money-management firm. With respect to his occupational status, and what the management of this company entails, it is safe to say that Fink has a pretty firm grasp on the economy and how deficits to it will affect our day-to-day lives. In fact, every year Fink writes a letter to all of the companies under the management of BlackRock essentially updating them on how the fiscal year has been, and what his goals and expectations are for the future. In the 2023 "Annual Chairman's Letter to Investors," Fink declares "climate risk is an investment risk." Money is the root of our lives: we have been engaging in various forms of trade, transaction, and economic interaction since the beginning of civilized societies. To subject ourselves to a fantasy world in which numbers do not matter and the economy bears no impact on our basic standard of living, is simply not feasible. Taking this into account, when one of the largest financial influencers in the world advises against disregard for the environment, there is no justifiable reason to do anything but listen.
Nobody is claiming that driving your car to work will crash the stock market, but the basic premise of that stands tall and strong. Teenagers, young adults, and CEOs that are practically running the world are all advocating for the soil we stand on, and so should you. This is arguably the only issue in the world that will have an effect on every single human being on this planet because it is an issue with our planet. This is not about fossil fuels, water usage, instagram followers, or money. This is about you.
1."Larry Fink's Annual Chairman's Letter To Investors." BlackRock, Last accessed: October 2023, https://www.google.com/url?q=https://www.blackrock.com/us/individual&sa=D&source=docs&ust=1697504565511265&usg=AOvVaw2PWdHSQM5VMHe3bFA29-Tp
Soulava Gabr is currently a Junior at Baldwin High School, and will graduate in 2025. Gabr is an aspiring writer and hopes to pursue creative writing or journalism in her future. Being an avid reader, Gabr adores authors such as Anton Chekhov, Emily Dickinson, S.E. Hinton, and Lois Lowry. Enjoying experimentation with different genres, various writing techniques and styles, Gabr will devour and examine each piece diligently. With the confidence to speak her mind, Soulava finds herself embedded into her craft and intends to stay that way.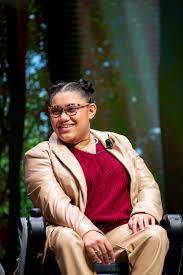 Daphne Frias – Youth Activist
https://www.daphnefrias.com/about
Youth activist Daphne Frias is a passionate advocate for voters rights, environmental justice, and is a champion for the disabled community.
Patricia Wood – Founder and Executive Director of Grassroots Environmental Education
https://www.grassrootsinfo.org/board-of-directors 
Patricia Wood, author of Helping to Heal and co-host of Green Street radio show in New York, works to inform the public about the correlation between the health of the environment and one's own well being.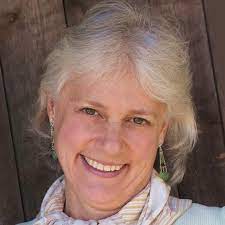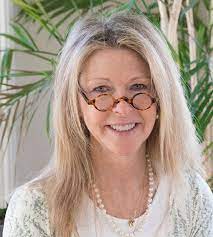 Jayni Chase – Founder of the Center for Environmental Education
https://bedford2030.org/team/jayni-chase/
Jayni Chase strives to provide instructors and classrooms with the resources and materials needed to grant students access to Environmental Education.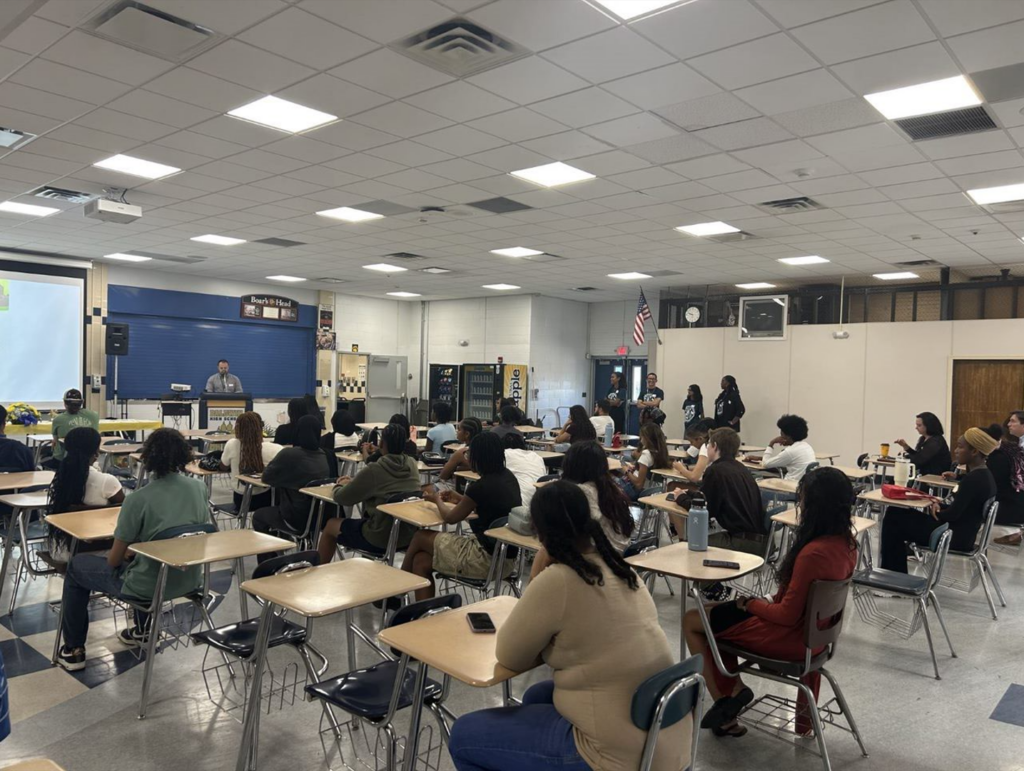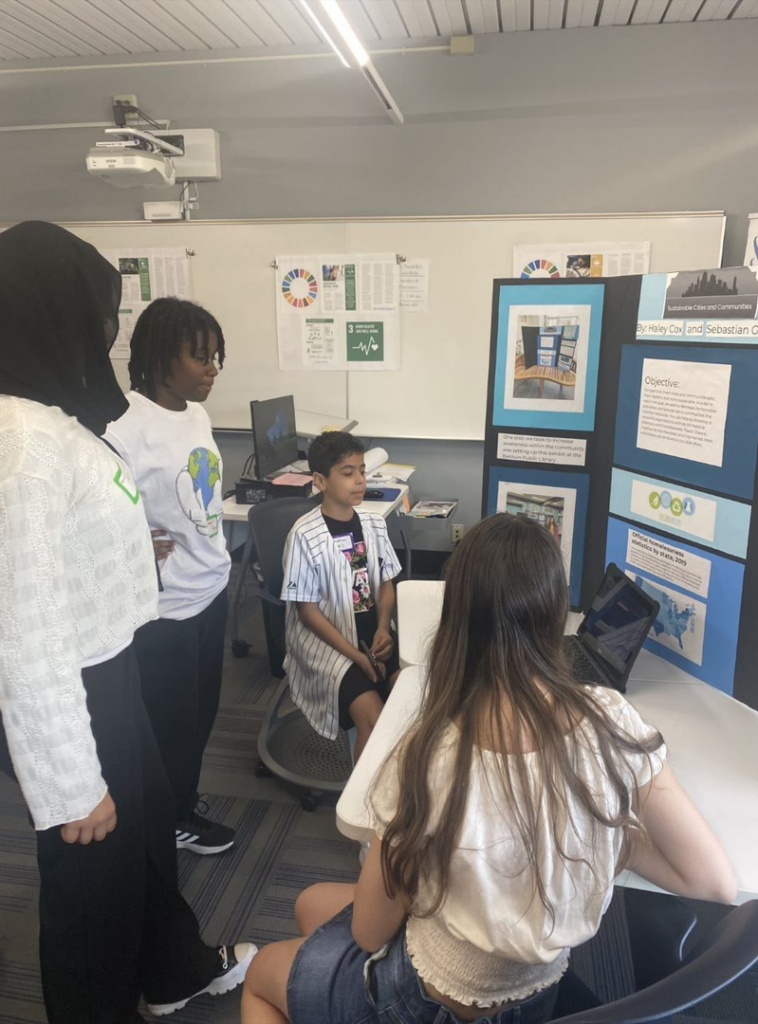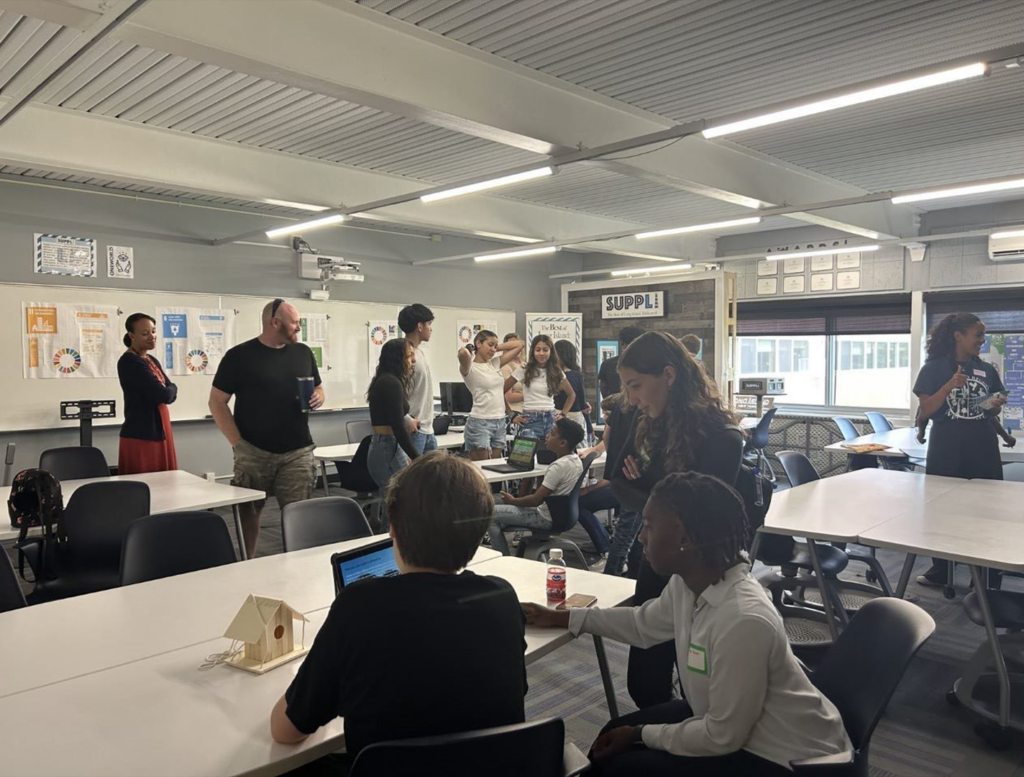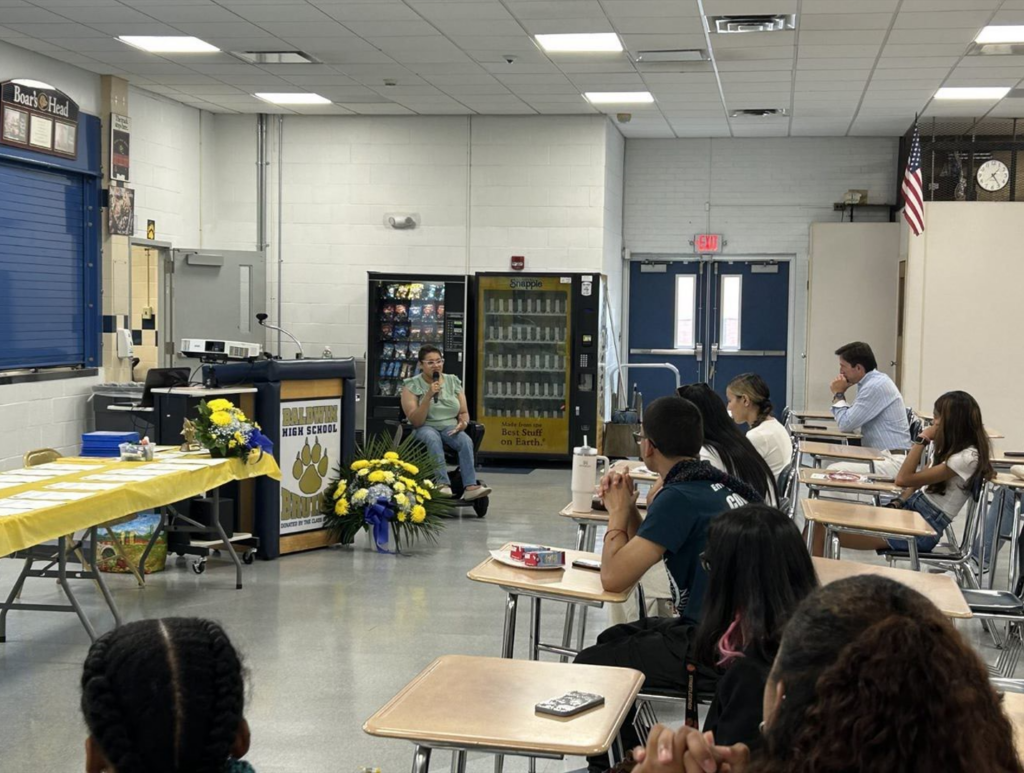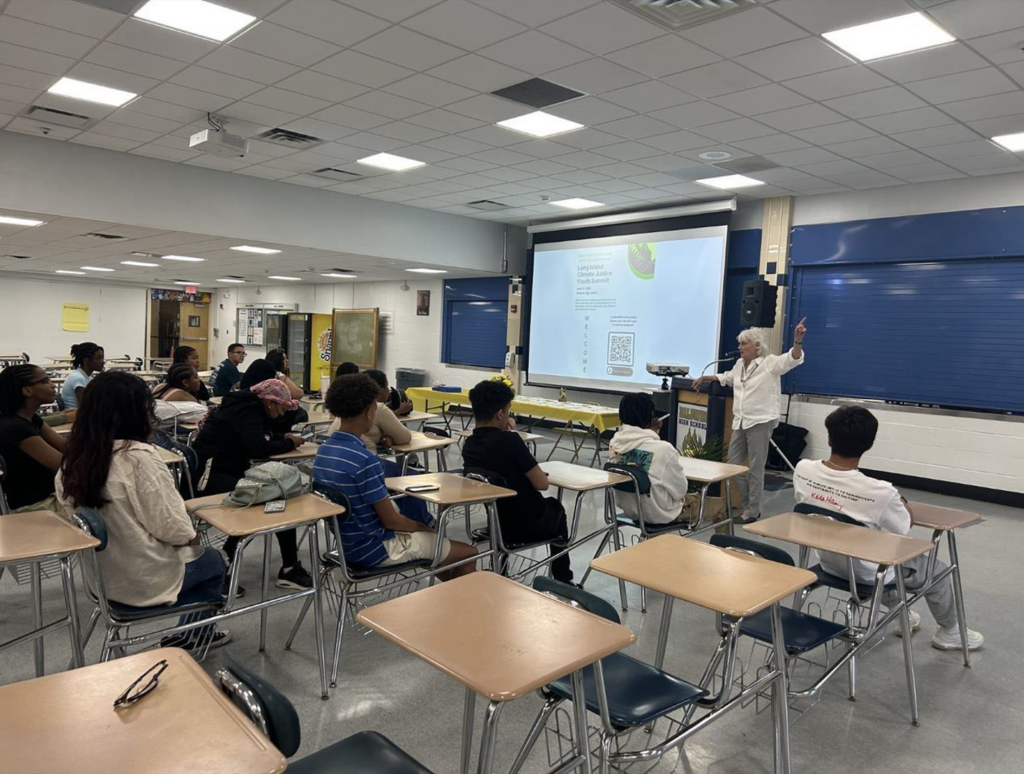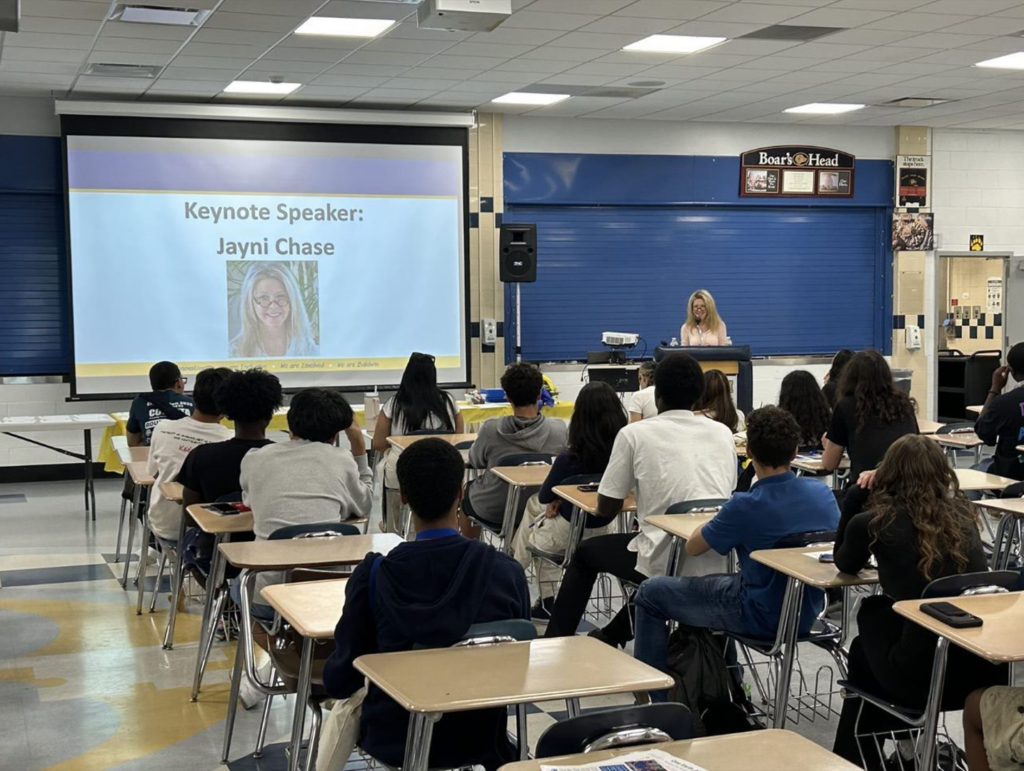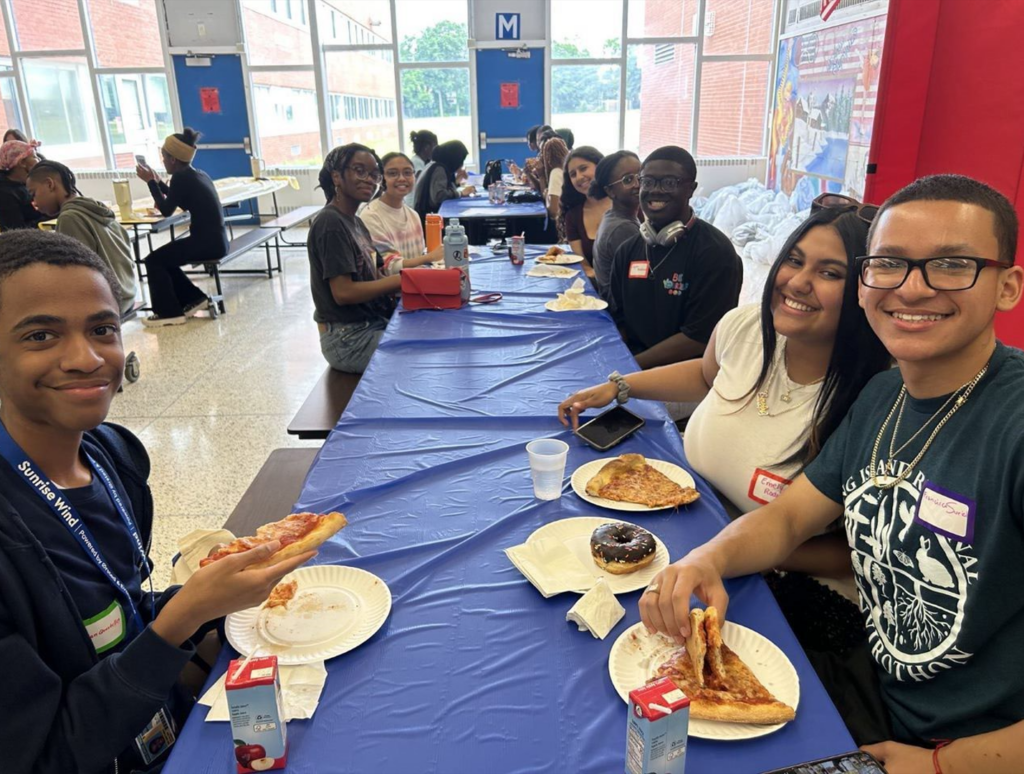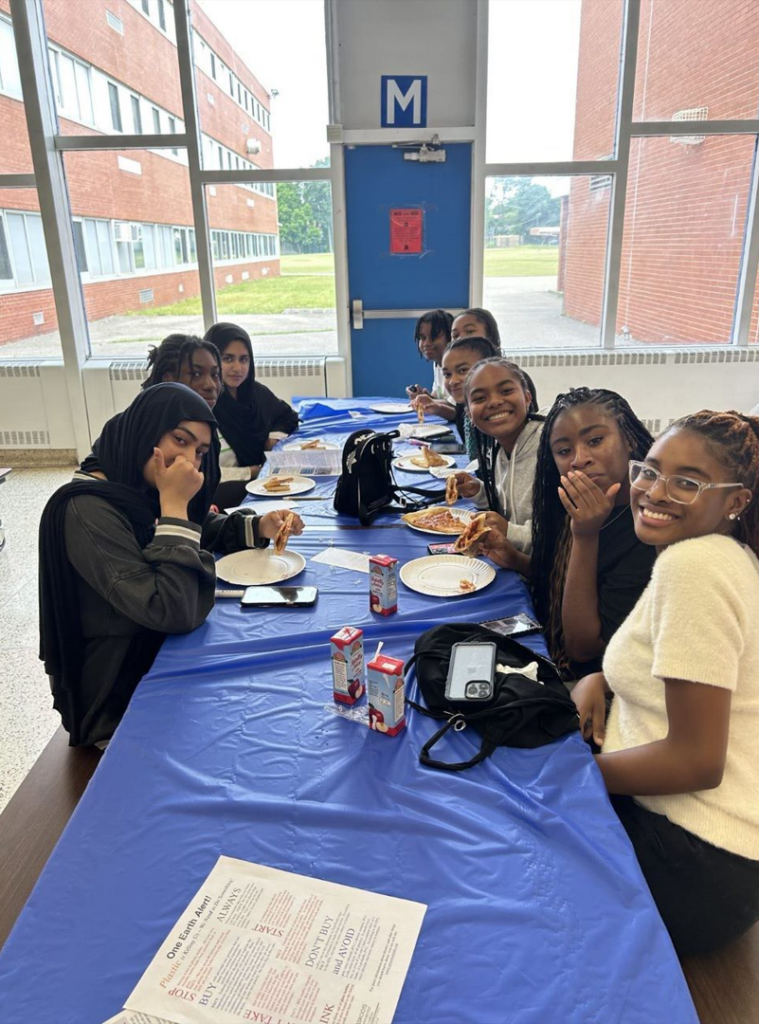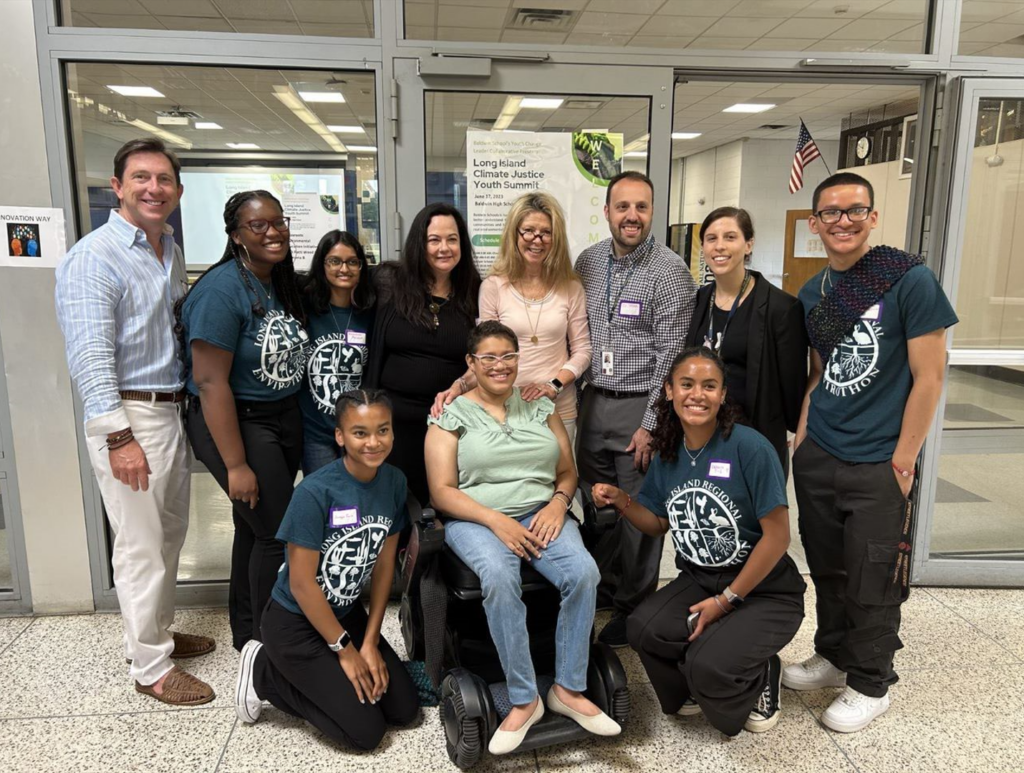 Photos by Dr. Gabriella Franza and
Stephanie Rengi

fo
Climate Youth Summit 2023