"Ukraine Fatigue": The Culprit Behind Europe's Right-Wing Hysteria?
Click to view images larger.
It is easy to view support for Ukraine as a no-brainer—after all, the country's sovereignty is being directly threatened by the Russian invasion that began in February 2022. Many European leaders, including German Chancellor Olaf Scholz, have hailed this conflict as an international opportunity to protect democracy and stop "warmongers" like Russian President Vladimir Putin (Anadolu staff). As an American of Polish descent, I view the steps taken by countries to safeguard Ukraine as a testament to the protection that other Eastern European nations will receive from further Russian aggression. That being said, for many Europeans, providing aid to Ukraine is no longer a priority. According to data from Bruegel, a Belgian-based think tank, support for European military aid to Ukraine dropped from 91 percent in March 2022 to 49 percent in February 2023 (Demertzis et al). The altruistic enthusiasm that defined outcry following the outbreak of the invasion appears to have dried up almost a year after the war.
Despite this, many left-wing European leaders have made pro-Ukraine and anti-Russia policies prominent features of their political agendas. This was notably seen in two Scandinavian countries: Sweden and Finland. Magdalena Andersson, leader of the Swedish Social Democrats, served as prime minister from November 2021 to October 2022. A month before her defeat in September, Andersson announced additional military support for Ukraine, declaring that "Sweden will continue to be a close friend" of the Eastern European country (Preussen). Sanna Marin, leader of the Finnish Social Democratic Party, gained international recognition after becoming the world's youngest prime minister at the age of 34. Just a few days before her party's defeat in the 2023 parliamentary elections, Marin led her country through the NATO application process—a chance to join a Western military alliance that hindered Russian aggression. Despite these ambitious policy choices, both women were ousted from the top office.
These results, which put the right-wing Moderate Party in power in Sweden and the National Coalition party in power in Finland, shocked many international commentators. The defeat of political rockstar Sanna Marin, in particular, garnered surprise from those who saw her as an up-and-coming "global progressive icon" (Meredith). How did this happen? While it is possible that misogyny among voters may have contributed, I feel that the main culprit of both Andersson and Marin's defeats was their emphasis on supporting Ukraine rather than the domestic issues that impacted voters most directly. According to data published by The Local, a digital news publisher based in Sweden, the top three issues for voters ahead of the Swedish general election were healthcare, education, and immigration. Foreign affairs, which would encompass aid for Ukraine, was the lowest ranked out of the named issues (Orange). In Finland, the economy proved a key concern for voters, with Marin's opponent and successor, Petteri Orpo, noting that his "one priority [was] the economy" (Hivert). While Andersson and Marin's pro-Ukraine politics may have garnered international support, they failed to address the key concerns of many voters in their countries.
It is disappointing to see Finland and Sweden move away from pro-Ukraine policies. That being said, although both Marin and Andersson's successors are less adamant on the issue, they are not completely against providing aid to the war torn nation in the future. These defeats serve as a reminder of an inherent human selfishness; it appears that the philosophy "I before others" also holds true in the ballot box.
Anadolu staff. "German Chancellor Scholz Yells at Protesters Who Call Him 'Warmonger.'" Anadolu Ajansı, 5 June 2023, www.aa.com.tr/en/europe/german-chancellor-scholz-yells-at-protesters-who-call-him-warmonger-/29144                                                                                                                                                                   

Demertzis, Maria, et al. "European Public Opinion Remains Supportive of Ukraine." Bruegel, 5 June 2023, www.bruegel.org/analysis/european-public-opinion-remains-supportive-ukraine.                                                                                                           

Hivert, Anne-Françoise. "Finnish Elections: Conservatives Clinch Win after Economy-Dominated Campaign." Le Monde.Fr, 3 Apr. 2023, www.lemonde.fr/en/international/article/2023/04/03/finnish-elections-conservatives-clinch-win-after-economy-dominated-campaign_6021522_4.html.                                  
Meredith, Sam. "Finland's Sanna Marin, a Global Progressive Icon, Loses out on Second Term after Right-Wing Surge." CNBC, 3 Apr. 2023, www.cnbc.com/2023/04/03/finland-election-progressive-prime-minister-marin-loses-out-on-second-term.html.                                                                                                
Orange, Richard. "These Are the Top Election Issues for Foreigners in Sweden: Reader Survey." The Local Sweden, 21 Mar. 2022, www.thelocal.se/20220321/foreigners-in-sweden-cite-health-and-education-as-top-issues-in-2022-election.                                                                                                                                                                       
Preussen, Wilhelmine. "Sweden to Boost Military Aid to Ukraine." POLITICO, 29 Aug. 2022, www.politico.eu/article/sweden-boost-military-aid-ukraine-magdalena-andersson-dmytro-kuleba-kyiv/amp/.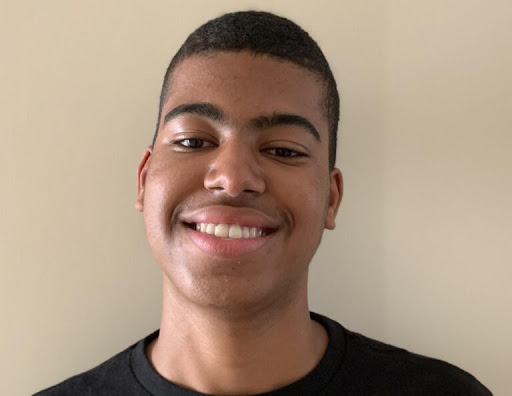 Brendan Kaminski is a rising senior at Baldwin Senior High School and a member of the Equity in Civics Youth Fellowship's 2021-2022 cohort. With aspirations to become a social studies teacher at the secondary level, he has taken a great interest in historical studies, striving to demonstrate how historical events can impact the very make-up of modern society. The outbreak of the war in Ukraine has allowed Brendan to develop a profound interest in Russian and East European Studies, culminating in a research project on Russia's transition to capitalism following the collapse of the Soviet Union. Alongside that, he holds an active interest in international affairs and politics. Brendan hopes to show future youth how seemingly distant events around the world are relevant to our local communities.
Photo (left) by Matti Karstedt
"Ukraine Fatigue": The Culprit Behind Europe's Right-Wing Hysteria?