Sustainable Development Goals: The Call to Action
"The Sustainable Development Goals are a call for action by all countries – poor, rich and middle-income – to promote prosperity while protecting the planet. They recognize that ending poverty must go hand-in-hand with strategies that build economic growth and address a range of social needs including education, health, social protection, and job opportunities, while tackling climate change and environmental protection." - https://www.un.org/sustainabledevelopment/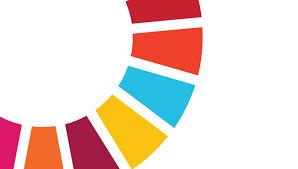 Click to view images larger.
As informed global citizens, it is easy to become daunted by the challenges we face – to feel as though societal problems are so complex and intractable as to be insurmountable. At the same time, there has been an awaking over the past decade of founders and funders staunchly convinced of the power of creativity and collaboration to design and build solutions. There is a paradigm shift occurring as investors search for ways to align what they say they believe about the world with what their money makes possible in it. People want their values to be expressed through the products they purchase and the companies they fund.
Renew Venture CapitalTM is a platform designed to resource founders who are deeply committed to joining the call for action via the Sustainable Development Goals by leveraging profitable business models in ways that create virtuous cycles of impact – the more successful their companies, the more impact they create. Through our venture studio and venture capital funds, we engage with founders working on all of the seventeen SDGs. One such example is our investment in and support of Parker Clay (invest.parkerclay.com).
Parker Clay is a luxury leather goods brand headquartered in Santa Barbara, California with wholly-owned production operations in Ethiopia. Some of the finest sustainably raised and ethically sourced leather is located in the countryside surrounding Addis Ababa, and Parker Clay saw this local resource as a means to address challenges like Ethiopia's 26% unemployment rate for women and 4.6 million orphaned children. Parker Clay established a factory so that their products could be designed and 100% produced in Ethiopia by their workforce of 200+ employees that comprises 80% women. They committed the corporate culture to a broader sense of development through initiatives like paying fair living wages (in USD), providing paid maternity leave, facilitating career advancement and financial literacy through workshops and leadership trainings hosted by their Center of Excellence, and subsidizing healthy meals. They also plant trees and provide an open platform for discussion and community via a monthly companywide Ethiopian Coffee Ceremony. These activities have earned Parker Clay, a B-Corp, "best for the world in community impact" rankings as they address at least eight of the U.N. SDGs head on.
Parker Clay is merely one small example of the kinds of impact that can be produced through professional investment management activated in the service of a larger sense of purpose. Renew VCTM resources founders in AgTech addressing food deserts, underemployment, and the climate impacts of food production and transportation; ClimateTech building clean energy infrastructure; CivicTech activating historically excluded citizens to encourage voting and civic engagement; AdvocacyTech building platforms for creators to be paid for supporting socially responsible brands and campaigns, EdTech leveraging the more advanced developments in AI to legally address racial inequities in higher education enrollment; FemTech crafting state-of-the-art computer vision systems that help underserved consumers identify ideal hair and skincare solutions; GiveTech creating micro-donation platforms that channel emotional responses to the news into productive giving to highly rated nonprofit organizations; WorkTech facilitating workforce development for everyone from those at global national enterprises to mothers reentering the professional world; WaterTech providing hyper-local insights into water quality at a national (and eventually global) scale and enterprise solutions for pollution mitigation; CircularTech leveraging computer vision and AI to incentivize and track recycling among college students and corporate campus employees; and on and on.
The best version of business exists to produce the goods and services that enable the world to flourish and to provide opportunities for people to engage in meaningful and rewarding work to that end. Impact founders are particularly and directly engaged in that kind of purposeful (purpose filled) endeavor. We believe that all of creation, people and planet, is comprised of billions of "threads," and the more these threads are interwoven and interdependent with one another, the stronger and more beautiful the fabric of the world becomes. Impact founders search out the places where that fabric is torn and leverage the power of business to mend those tears in scalable and sustainable ways. We consider that activity to be the mission of Renew Venture CapitalTM. We partner with these founders to reweave and renew the fabric of society, and the entirety of that work is inextricably intertwined with the U.N. Sustainable Development Goals
1. Sustainable Development Goals, Last accessed Nov. 2023, https://www.un.org/sustainabledevelopment/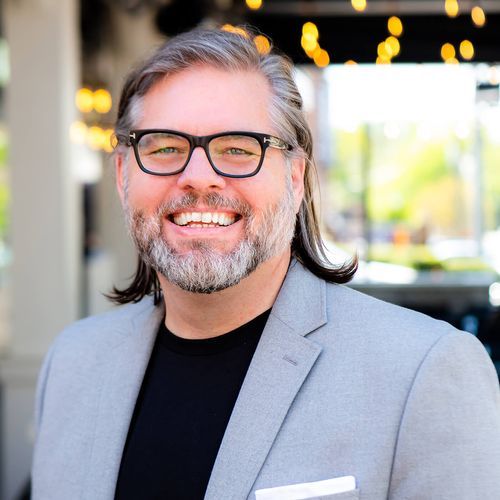 Mark Hubbard | General Partner at RenewVC
I have founded, invested in, or mentored thousands of enterprises from startups to global corporations in my almost 30 years in venture capital, global private equity, and institutional asset management. I have directed billions of dollars of capital, launched one of China's most successful asset management JVs, founded a global private equity firm, and built innovation centers for cities and states. I have spent decades deeply immersed in the impact space (since long before it was called that!) on both the founding and funding sides of the table and have led on the forefront of the integration of faith, theology, philosophy, and investing.
Image (left) from United Nations Website
Sustainable Development Goals: The Call to Action