Sustainable Development Goals and Business Practices in Korea
Click to view images larger.
With extreme climate change, constant natural disasters, and massive piles of garbage, our Earth is currently facing a dire crisis. However, countless people on the planet are still fighting against poverty and diseases, so we cannot halt economic development. Therefore, we have embarked on sustainable development, which maintains the progress of the present generation while safeguarding the potential for development for future generations, in response to the warning signals our overburdened Earth is sending us. The international community has also adopted 17 Sustainable Development Goals (SDGs) to achieve this kind of development, including the reduction of poverty, hunger, inequality, addressing climate change, reducing marine pollution, and innovative technological development. Korea, in line with this international movement, officially introduced the National Sustainable Development Goals (K-SDGs) with the vision of "An Inclusive Sustainable Nation." The K-SDGs include the 17 universal values and goals of the international community that need to be achieved by 2030, establishing a balanced target system across environmental, social, and economic sectors. Notably, this movement isn't solely driven by the government. Many Korean companies are also responding to the SDGs strategy, bringing about environmental, social, and economic benefits.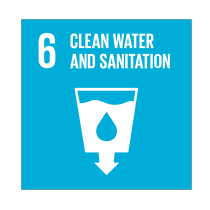 SDG6 – Ensure availability and sustainable management of water and sanitation for all: Korea operates the Korea Water Resources Corporation (K-water) directly under its government, aiming for comprehensive development and management of Korea's water resources. They focus on supplying clean water, improving water quality, and increasing the efficiency of their operations using IT technology for smart water management. Moreover, they established and operate the Asia Water Council (AWC) to address water shortage crisis due to climate change and work towards achieving the SDGs in Asia.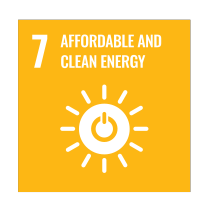 SDG 7 – Ensure access to affordable, reliable, sustainable, and modern energy for all: Leading Korean companies like Samsung, LG, and SK are at the forefront of energy innovation. Samsung, for instance, aims to join RE100 by transitioning to 100% renewable energy by 2050 and is currently shifting the energy used in semiconductor development to renewable sources. SK Hynix is also striving to raise the use of renewable energy to 100% in its overseas operations, including in the US and China, pushing forward the growth of renewable energy in the Asian market.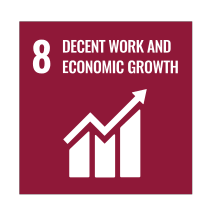 SDG 8 – Promote sustained, inclusive, and sustainable economic growth, full and productive employment and decent work for all: Korean businesses are advocating for a circular economy, optimizing resource usage throughout product lifecycles and curtailing pollutant discharges. For example, AmorePacific, a prominent Korean cosmetics brand, rolled out its "20 by 20" commitment to bolster the health, wellbeing, and economic prowess of 200,000 women by 2020. By 2018, they had already aided approximately 280,000 women. Concurrently, they are amplifying their focus on sustainable ingredient sourcing and diminishing plastic consumption.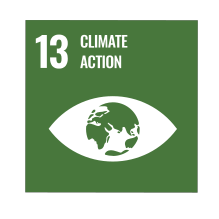 SDG13 – Take urgent action to combat climate change and its impacts: In line with Korea's Green New Deal, Korean companies are actively responding to climate change. They are not only aware of the urgency of climate change and carbon footprints but also include them in their business strategies. SK Innovation, a Korean energy chemical company, has established a long-term business plan that pursues both economic and social values. Specifically, they are developing environmentally friendly plastic batteries and making efforts to reduce carbon emissions in their operations. Another Korean energy chemical company, Lotte Chemical, is also investing in eco-friendly businesses to shift away from the negative image of "chemical plants."
In summary, the collaborative efforts of the South Korean government and its corporate entities aim to generate positive environmental and societal outcomes. They're unveiling new market avenues, spearheading innovations, and solidifying their global competitive edge. The global challenges of environmental degradation and climate change are pressing. Still, the proactive changes initiated by countries and corporations alike illuminate a beacon of hope, signaling a commitment that transcends mere economic gains, steering us towards a more sustainable future.
1. "Amorepacific Sets Five Sustainability Management Goals for 2030 | Amorepacific." www.apgroup.com, www.apgroup.com/int/en/news/2021-06-02.html. Accessed 3 Nov. 2023.
2. "National Sustainable Development Portal | "National Sustainable Development Goals (K-SDGs) Comprehensive Information System." Ncsd.go.kr, www.ncsd.go.kr/ksdgs. Accessed 3 Nov. 2023.
3. "OECD Development Co-Operation Peer Reviews: Korea 2018." OECD Development Co-Operation Peer Reviews, OECD, 7 Feb. 2018. Accessed 14 June 2020.
4. "Official blog of the UN Global Compact Korea Association: Naver Blog." Blog.naver.com, blog.naver.com/ungc_korea/221229305090. Accessed 3 Nov. 2023.
5. PRNEWSWIRE. "LG RECOGNIZED for LEADING SUSTAINABLE INNOVATION to ADDRESS GLOBAL CHALLENGES." The Korea Herald, 11 July 2023, www.koreaherald.com/view.php?ud=20230711000812. Accessed 3 Nov. 2023.
6. SDGs in the REPUBLIC of KOREA: PROGRESS REPORT 2021.
7. "Sustainability for All: How Hanwha's SDG Commitment Creates Prosperity and Progress." Hanwha.com, www.hanwha.com/en/news_and_media/stories/sustainability/sustainability-for-all-how-hanwhas-sdg-commitment-creates-prosperity-and-progress.html. Accessed 3 Nov. 2023.
8. "UN SDGs | Our Approach | Samsung SDS." www.samsungsds.com, www.samsungsds.com/en/sustainability/unsdgs.html.
9. United Nations. "The 17 Sustainable Development Goals." United Nations, 2023, sdgs.un.org/goals.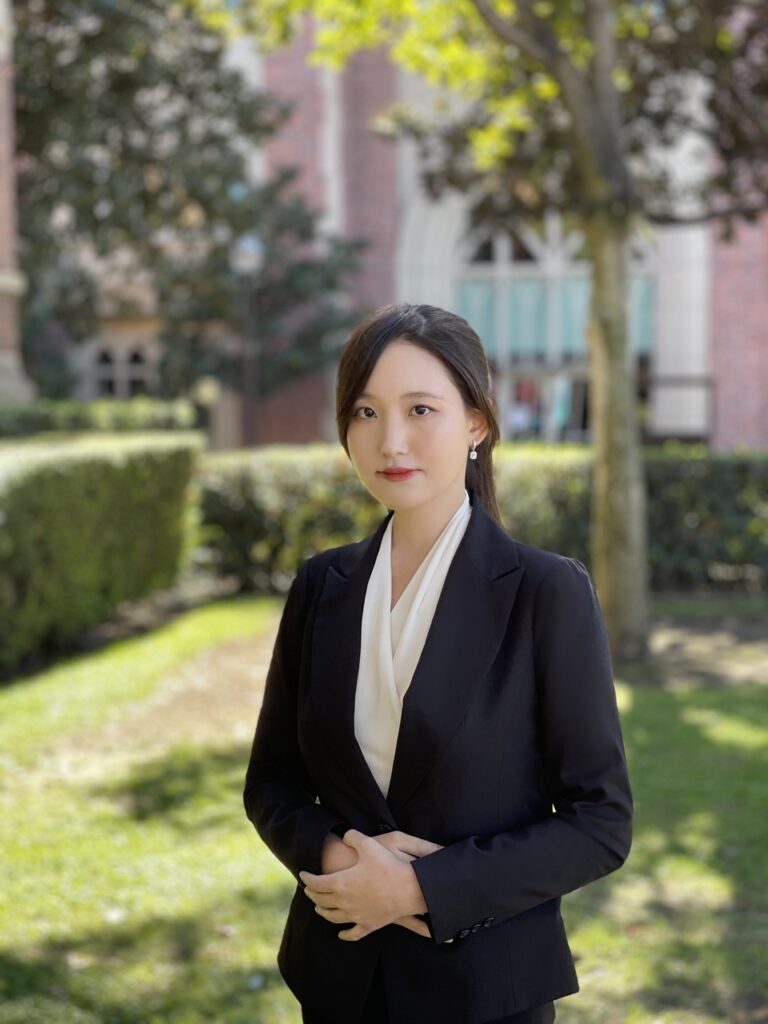 Namjoo Park
Student and Intern at TDQ
Namjoo Park from South Korea is working at 22nd Century by Design, broadening her understanding of art. She is currently pursuing a master's degree in International Public Policy and Management at USC Price School. With a passion for people, she is dedicated to environmental and human rights issues in her career. On her days off, she enjoys visiting art museums, appreciating various works of art, and deciphering the meanings behind them.
Photo (left) by Ethan Brooke
SUSTAINABLE DEVELOPMENT GOALS AND BUSINESS PRACTICES IN KOREA