T
he irony is that a year ago, I hadn't set foot in the state of Wisconsin. So why, you might ask, am I sporting Carharts on a 420-acre farm outside Madison? The answer has something to do with that angsty, helpless feeling most of us experienced during COVID. I watched the "Kiss the Ground" documentary with my family one night, sparking a lengthy discussion about how to spend the rest of our lives. My husband and I have never been ones to envision solutions to the world's problems through a high-tech lens, so there was something appealing about addressing "the root of the problem" or more specifically where the roots live, in the topsoil.
There is an urgency around addressing food health and equity as well as climate change, for sure, but in all honesty, there's a deep seeded attraction this city girl has always felt toward understanding her food source. I was the young woman who distrusted the grocery store's offerings as much as she distrusted the patriarchy. It was a feeling that would contribute to an overall anxiety around eating. As an adult, I've experimented with various healthy diets as well as cultivated an abundant vegetable garden for my family and friends. I share the bounty out of love, while also loving the sense of control it provides.
My husband leads the sustainability practice at a large consulting firm, but after watching that documentary, I challenged him to join me in getting our hands dirty. We sold our townhome in Boston and embarked on several cross-country drives, envisioning how we might go about this. Validation came in the form of like-minded people showing up on our path. We reconnected with a family friend who wanted to transition from chef to farmer and had some leads in Madison. Pretty soon, we were on a flight to Wisconsin to meet the founder of Forage Kitchens, a small but growing fast-casual concept that was interested in sourcing produce from a proprietary farm. Wow, a farmer and a customer, two pieces of the puzzle were falling into place.
Touring the driftless region October 2021 was magical. As I write this, it's the same crisp time of year, and it's a little surreal to be the CEO of Flynn Creek Farm. We've built a team busy master-planning our produce operation and regeneratively thinking about all the land, while also trying to introduce ourselves to the community. From hiring core team members, to meeting like-minded conservationists and foodies, to creating a bond with our permaculture farmer-realtor, who helped us find the perfect property, my intuition kept saying, "this is right" every step of the way. I am sure we'll make plenty of mistakes, but the immediacy of the climate crisis and a diseased population make action so important. Can Flynn Creek Farm be a model for the future? Putting soil health first, giving farm managers a well-paid and balanced life, while growing affordable, delicious, nutrient dense food.
That's the dream.
Stay tuned.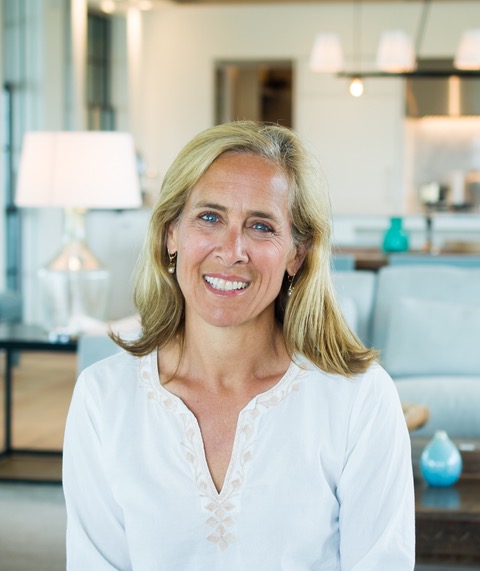 Jeanne Blasberg
Writer/farmer
Jeanne Blasberg is an author, essayist, and budding farmer. Her most recent book, The Nine (She Writes Press 2019) was honored with the 2019 the Gold Medal and Juror's Choice in the 2019 National Indie Excellence Awards. Her debut novel, Eden (SWP 2017), won the Benjamin Franklin Silver Award for Best New Voice in Fiction and was a finalist for the Sarton Women's Book Award for Historical Fiction. Blasberg founded the Westerly Writer's Workshop and sits on the boards of the Boston Book Festival and GrubStreet. She also reviews contemporary fiction for the New York Journal of Books and is a 2021-2022 Southampton Arts Bookends Fellow. Blasberg and her husband have three grown children and split time between New England and the American West. Her novels, Eden and The Nine, explore the complex relationships between mothers and their children and the drama that arises when societal pressure conflicts with maternal instinct.