Terra's Greatest Lesson in Love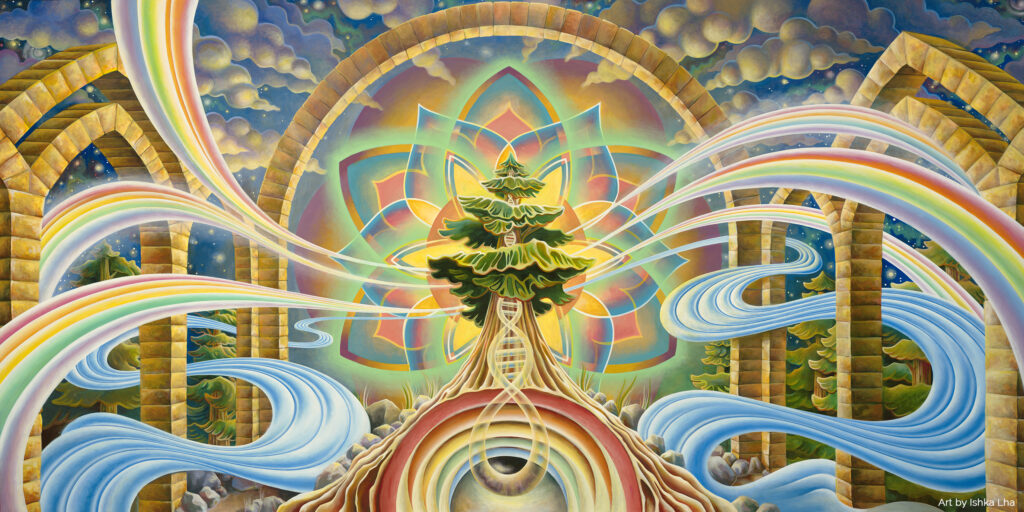 Terra was grateful. 
Surrounded by Mother Nature, spending the week camping and laughing with her friends and connected to the majestic trees in California's Sequoia National Park, Terra relaxed by the campfire in a meditative state. 
She was visualizing a unified world with people peacefully working together to easily reverse the current burdens on the planet. She dreamed of implementing regenerative solutions in her own community, and later scaling up solutions globally. She pictured Mother Nature's endless abundance brought to life to deliver wellness to the Earth's communities, all that reside on our planet, and the future of our shared space. 
Lost in thought and hypnotized by the dancing flames that were reduced to a glow of the campfire embers, Terra didn't notice when her friends retired to their tents for the night.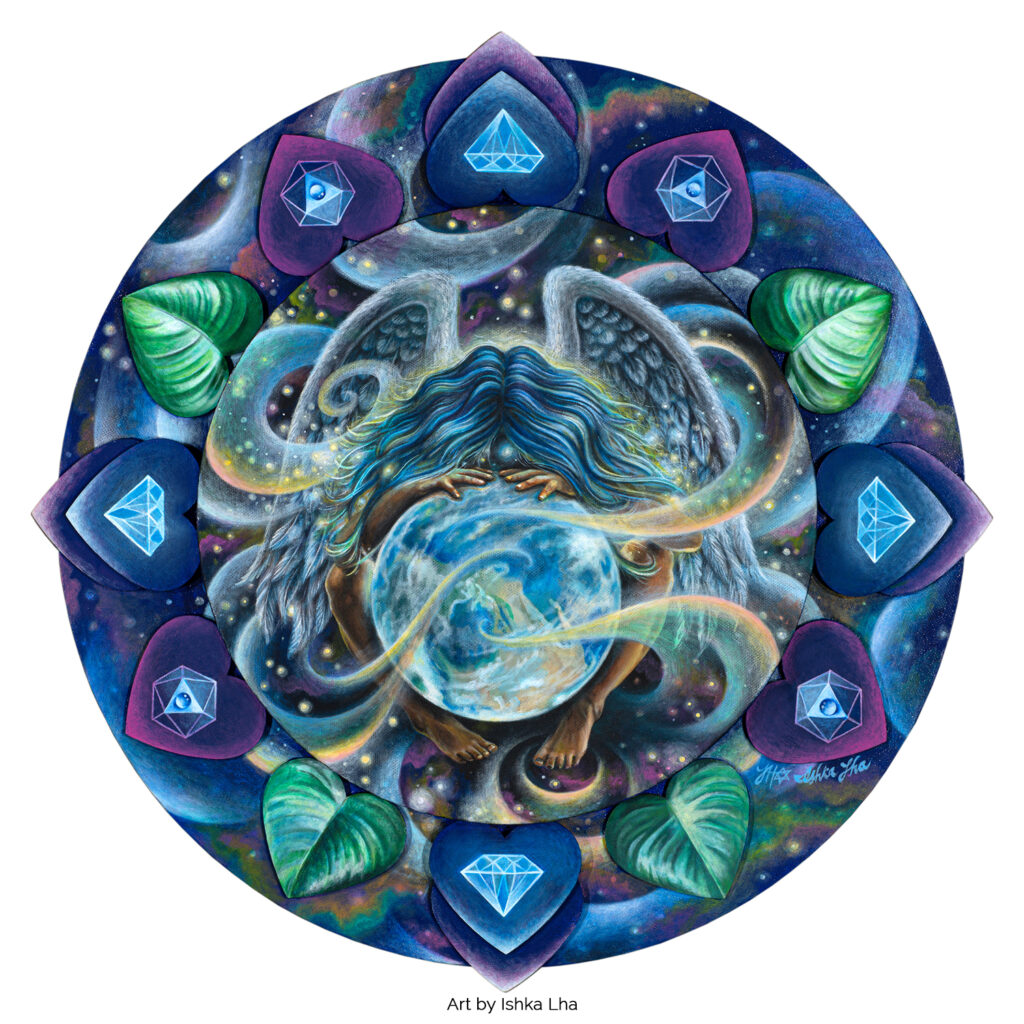 She was meditating on the nighttime forest. Connecting in, she heard the sounds and movements of several active creatures, and tuned into the energetic sensations of the underbelly of the forest floor. 
In that moment, she realized that she and nature are interconnected, interchangeable, and that she is an important part of everything.
It was a self-realization that allowed her to easily picture implementing self-perpetuating, regenerative, and circular systems. 
The warm September evening convinced the recent college grad to cozy up in a tuck of roots, under the nurturing protection of a massive Sequoia tree. Always in tune, Mother Nature supplied the sweet songs of the nighttime breeze dancing through leaves and the soft, enveloping glow of the stars. 
She was more relaxed than she had ever felt and slipped into a lucid dream. 
She was lulled down, down, down…
Not quite falling, not quite flying, Terra gently slid down a tangled tunnel of intertwined tree roots and mycelium networks. She felt instant acceptance, knowing, and belonging. Soon the ride slowed and the networks revealed a reverberating, muted glow that pulsed with more intensity the further down she slid. 
Instead of fear, Terra was filled with a comforting sense of familiarity. She had been here before. She was sure. With that thought, she came to a magical resting place and a calming voice emerged from all around her.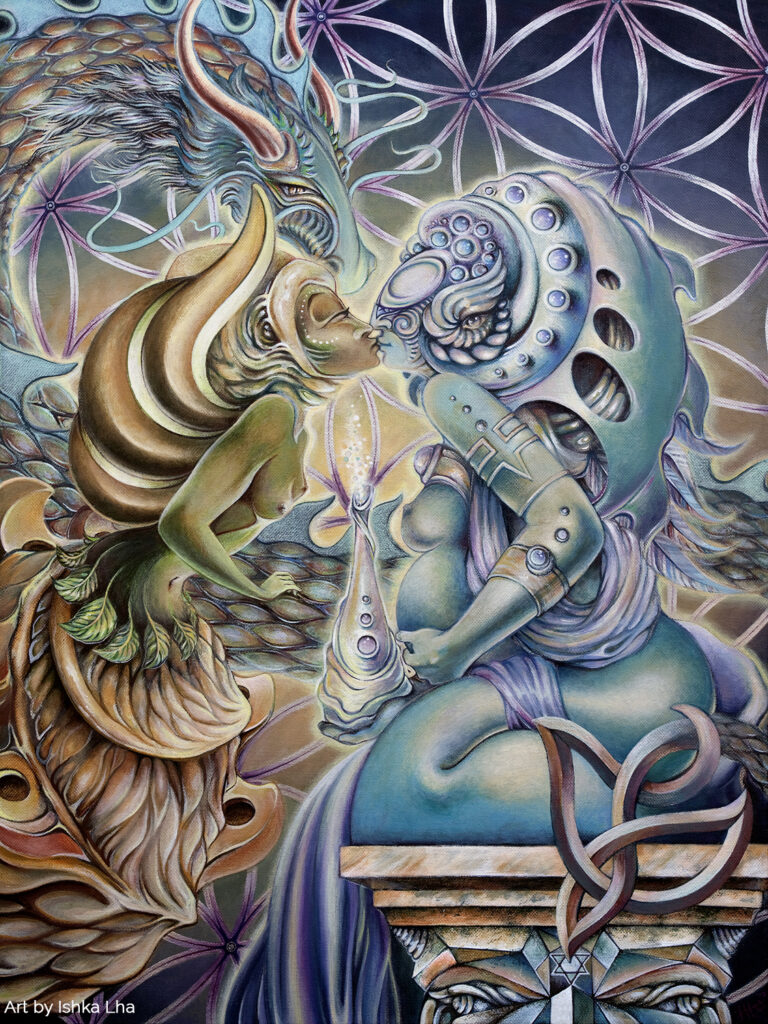 It was her Mother. It was our Mother. Mother Earth. Mother Nature. 
Her roots, Her hair, Her soil, Her skin, Terra lay in Her gaze as the words washed through her like a warm river current or summer breeze.
The glow in the networks intensified as Mother asked, "Tell me, Terra, what do you desire most?"
The answer came naturally for Terra, "Harmony and regeneration for all." Then, "Can you help?"
"That is love, Terra," Mother said. "Love for self, for people, for the planet, for plants, for animals, for Father Sun, for everything. It is all YOU." 
Mother continued her reply: "Regeneration and harmony are harvested through compassion. 
Compassion comes from the angelic realm, and it is first fostered in you." 
"Plant all seeds with loving intention. Tend to them with holistic care. The rest will flow." And, after a pause, Mother asked, "Can you help?"
Terra excelled at taking on tough tasks as evidenced by her recent PhD. Still, this seemed so important, such an enormous undertaking. She wavered and tentatively asked, "How do I start?"
"Every harvest starts with a seed," Mother Earth replied, "and inside each seed is empowerment and compassion. As you continue to bloom, spread that empowerment by first providing sweet compassion to yourself, then to others working in your community, and finally go Earthwide." Mother paused. 
She continued, "Foster the collaboration among the many other trailblazers sharing the same vision and love for self, humanity, and the planet. Unity, cooperation, and love are very powerful."
Still in a dreamlike, out of body state, Terra found herself once again aware of the warmth and wonder of the world above, as well as the giant Sequoia that nestled her in its roots. She recognized that the work ahead of her would be painstaking. But, she also envisioned that she was not alone at all. There were countless others much like her, fueled by their own empowerment and compassion for self and Mother Nature, as well as the benefits gained from being a part of the environment around them.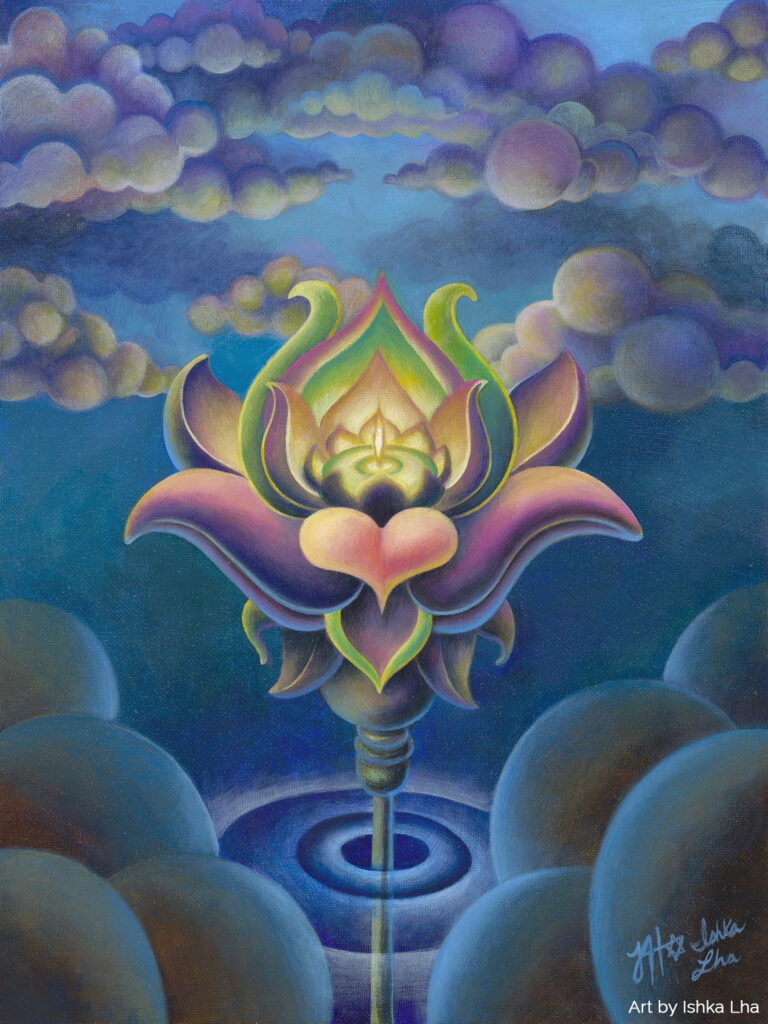 Some were like flowers, some like trees, others were like fruits, vegetables, and vines, all striving to bloom, and all working together, emulating Mother Nature's perfect ways to make the world a better place. Like a seedling bursting through the native topsoil, Terra never felt more alive as she watched herself and others take root and grow stronger and stronger.
She could see the abundance of lessons from Nature, where seemingly unrelated plants find mutual benefit in growing together as nearby companions, sharing the energy from Father Sun, encouraging beneficial bugs above, and fostering an ongoing magical interplay through the mycelium in the living soil below.
Terra felt more and more confident and felt herself in the embodiment of a mighty Sequoia, growing taller to give shade to others when they needed it and dropping her branches and moss to provide key nutrients to the soil for future harvests. She watched as a mother and daughter lovingly tended to their garden down below, harvesting food, knowledge, and promise each season.
All at once, and swirling like a mote of pollen in a late summer breeze, Terra awoke. She was super charged, enveloped in the electromagnetic energy of her surroundings.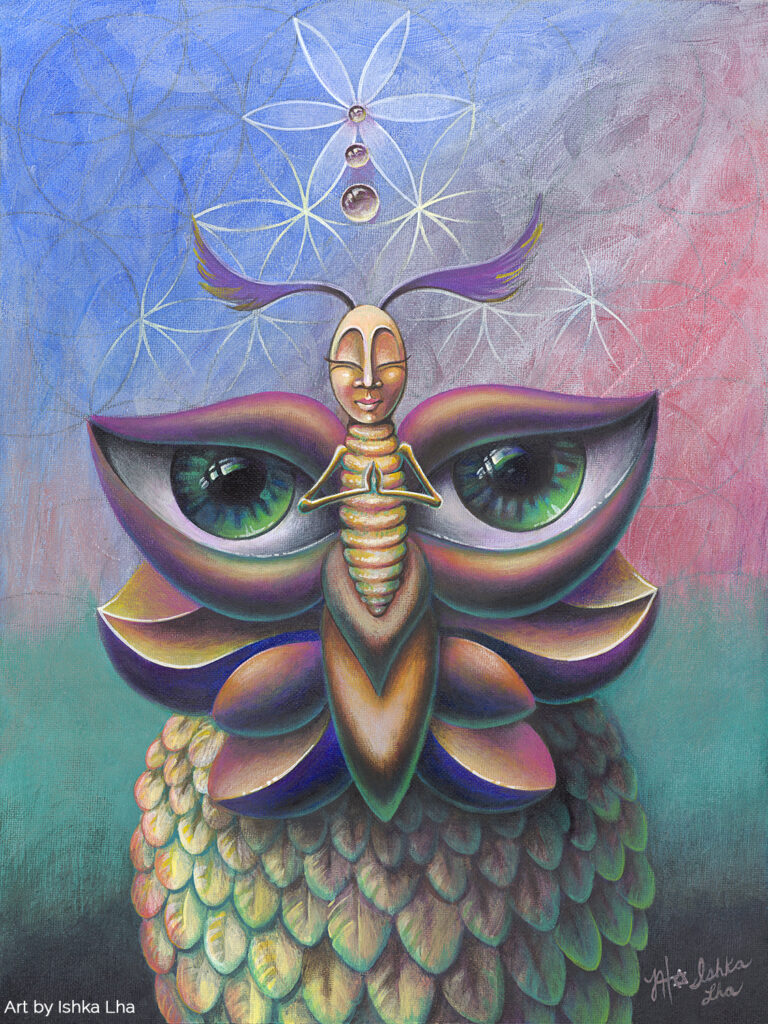 Explaining her experience to her friends the following day, Terra described a newfound focus on regenerative and sustainable, community-focused, local farming. She intuitively understood that plants need to be interconnected to their community to thrive and produce their nutrients. 
She excitedly explained the dream and the goal of forming localized, cooperative economies. And, how this would lead to an abundant flow of healthy, nutritious, and natural foods lovingly grown by those sharing that vision.
And, off she went, never looking back. Sometimes the process was slow and other times, it moved faster than anyone could have imagined. Anytime Terra began to question, she visualized that familiar place and that familiar voice reminding her that motivation is a lot like living soil: Sometimes you have to dig down to see the collective actions of organisms and the fruits of this labor to get truly empowered.
Terra continues to serve Mother Earth by developing abundance for herself and for those she connects with in life. Every person she's mentored, every employee she's hired, every woman she's encouraged were each a seed given the tools to thrive. She led by example, espousing the practices of actional collaboration and the science of biomimicry.
The experience in the Sequoias was transformational in Terra's life. 
She now understood that she is an important part of the symbiotic, natural world, rather than separate from it as she had learned in school.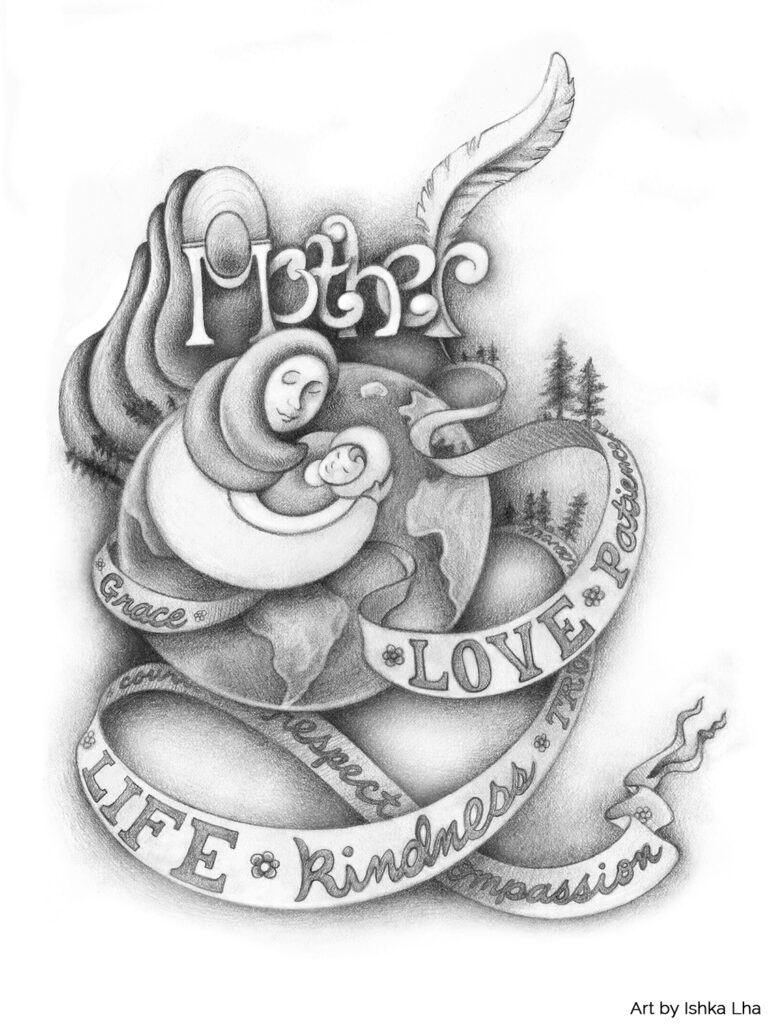 She recognized that leading with love for self first, and then taking that compassion to spread it out to all she touches IS Mother. It is regeneration. It is love.
And, it provides the highest quality of life, bringing endless abundance of health, family, friendship, fulfillment, and even the prosperity necessary to have more and more positive impacts.
She learned that love is for people, for plants, for animals, for all life, including our very alive planet Earth. Leading with love begets healthy people, healthy plants, and healthy abundance to regenerate the symbiotic Nature. Self. Life.
Terra now encourages anyone interested to embrace the ways of Mother Nature however they can. She reminds them to resist the status quo of a numb and disconnected lifestyle that is blind to the natural world and our important place in it. Everyone deserves far better than that, and so does our planet.
If we can all connect into a deeper fundamental sense of inclusiveness – our unity as one planet and one people – it enables a revolutionary transition that allows us to be our true selves. It allows each of us to be with, a part of, and reside within the truest nature of all, the true self that is uniquely YOU.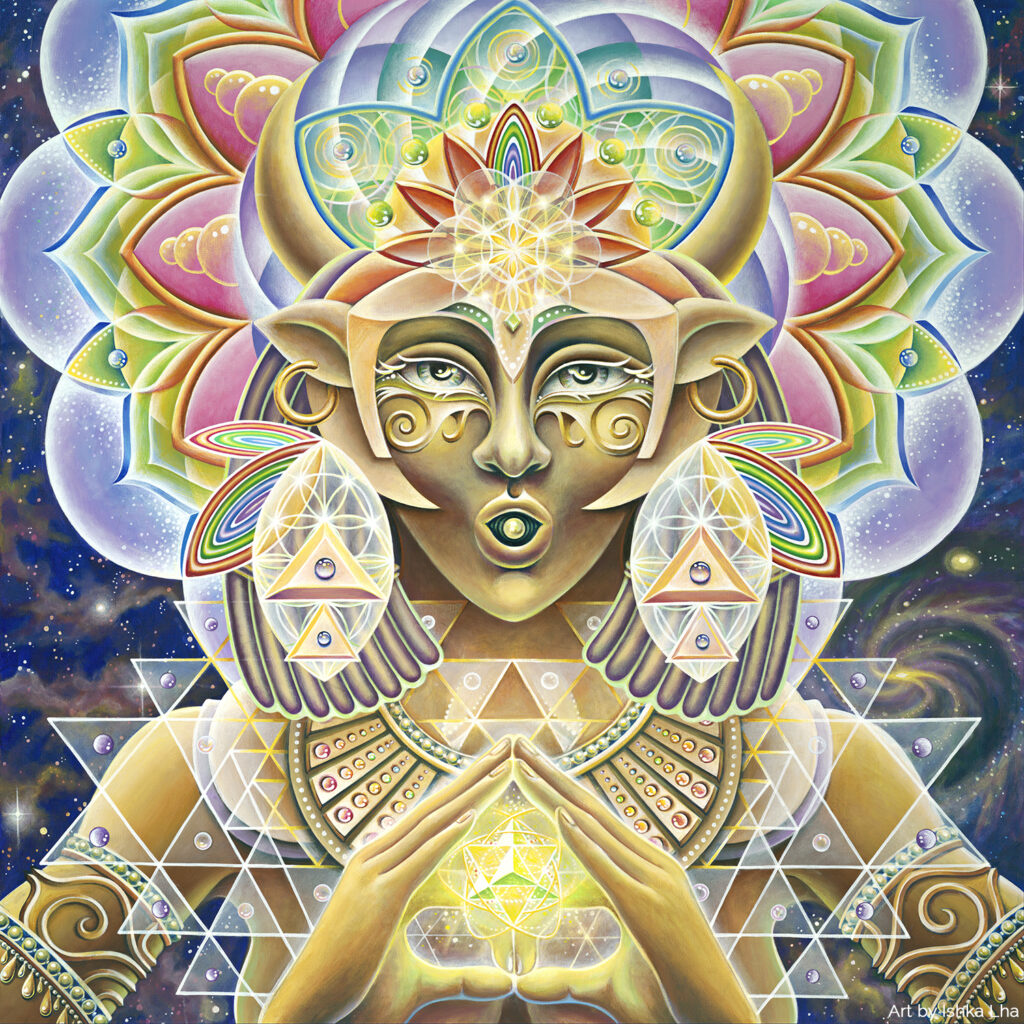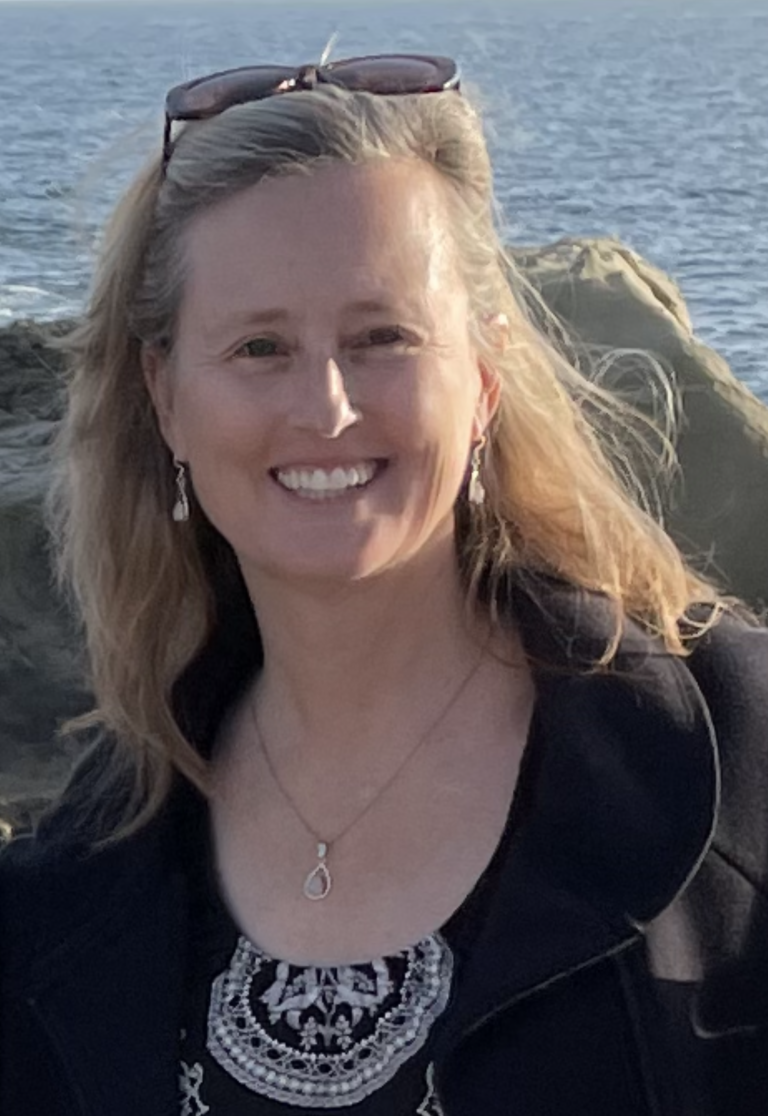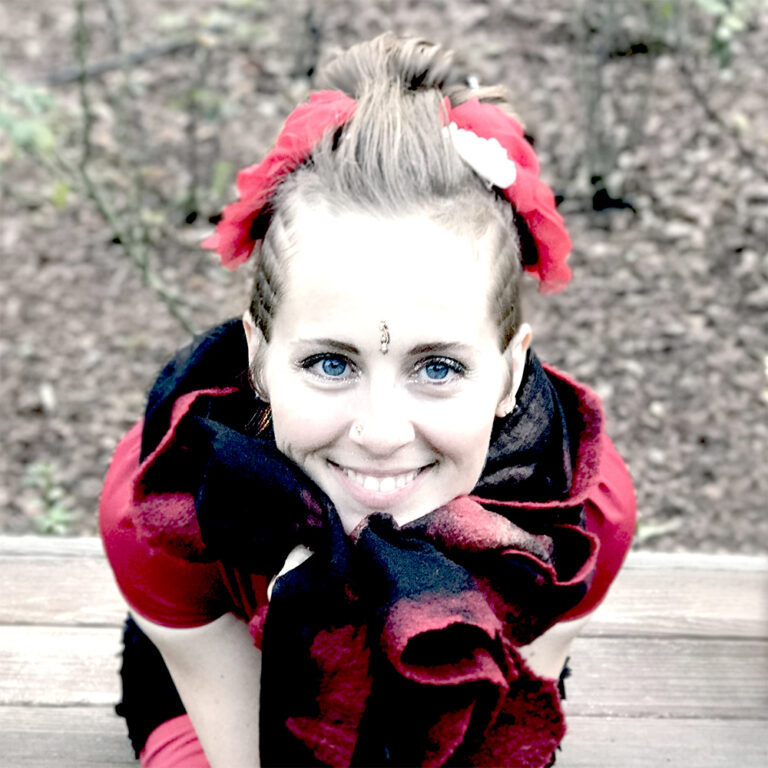 Kat, Founder and CEO of AZENTIVE and sister company, Empower Efficiency, is a nationally-recognized community-based social movement designer and implementer. She has led large-scale programs in 21 cities. With 25+ years of experience in regenerative agriculture, behavior change, climate change, sustainability, energy efficiency, and clean energy and transportation, Kat holds two Masters of Science and a Ph.D. from MIT with a focus on Sustainable Systems. She is also a licensed engineer. A true adventurer, Kat enjoys getting to know cultures around the globe, especially through remote travel, as well as hiking and backpacking trips in mountainous regions.  
Ishka Lha is an internationally celebrated visionary artist, musician, writer, ritualist, and mentor from northern California. She grew up in a rural area, where she tended to many acres of plant life and animals with her family, and excelled in math, language arts, and various expressive arts in school. At university, she earned a Professional Bachelor's degree in Architecture, with an emphasis on natural building and eco-village design; and shortly thereafter, she pursued her passion for the arts as a healing practice. For over fifteen years, she has professionally integrated her love for spiritual growth, expressive arts, community building, and space design into a diverse array of applied formats.
Terra's Greatest Lesson in Love