Profile of Criminal Justice Reform: Cristine Soto DeBerry
It was her own brief experience with jail that inspired Cristine Soto DeBerry to become a change-maker in criminal justice reform.
While attending UCLA, she joined fellow students in a sit-in to protest the lack of a Chicano studies program at the university.  She never anticipated that the protestors, including her, would be arrested and taken to county jail – assigned numbers, issued prison uniforms, and thrown into the prison population.
She discovered that her conceptions about the people in jail were, in reality, misconceptions. Instead of feeling threatened, she and her fellow classmates were cheered on by the other women prisoners. 
She was released two days later without charges. As a result of the students' efforts, a Chicano studies department was created at UCLA.
Cristine recalls that, as she and her fellow protestors were being arrested, a police officer scolded them: "If any of you want to go to law school, you can forget it."
While law school wasn't in her plans then, Cristine did, in fact, become a lawyer; and it was that experience at UCLA that led Cristine to take her own look at the criminal justice system.
She started as a public defender, repeatedly telling prosecutors, "Jail isn't going to fix this problem." She then became a prosecutor herself, bringing past experiences and stories with her. She carried the core beliefs that, "love is a much better solution to problems than fear."
With a vision to infuse those beliefs across the criminal justice field, Cristine founded the Prosecutors Alliance of California, for which she serves as Executive Director.
This year alone, Prosecutors Alliance has successfully championed four pieces of landmark legislation, protecting the DNA of sexual assault survivors, enhancing transparency of district attorney offices, addressing the punitive use of driver license suspensions, and combatting retail theft through proactive approaches. They have published a comprehensive research survey on the needs of crime survivors and designed innovative trainings delivered to prosecutors, victim advocates, and community-based organizations. Their bi-weekly column in newspapers throughout Southern California is read by over 690,000 people, amplifying reform efforts.  
Cristine is receiving a lift up from the innovative non-profit, Summit Impact, for which she is one of four Fellows in a two-year Criminal Justice Impact Lab. Summit Impact has supported Cristine in building a brand and marketing strategy, with facilitated sessions featuring industry experts.
From Cristine's perspective, her change-making efforts are centered on, "Infusing love into the work." Not accepting criminal justice as a zero sum game, Cristine advocates for a system in which "reform and safety don't have to live in tension, but instead complement one another." 
Never one to rest on her accomplishments, Cristine has big visions for the Prosecutors Alliance, including expanding to more states, taking prosecutors inside prisons to meet with those imprisoned there, building law student chapters across the country, and working to eliminate police association lobbying money from prosecutor races.
Inspired by her own unexpected brush with criminal justice, Cristine is determined to change the system to one in which justice and love, like her and her fellow UCLA students, sit together.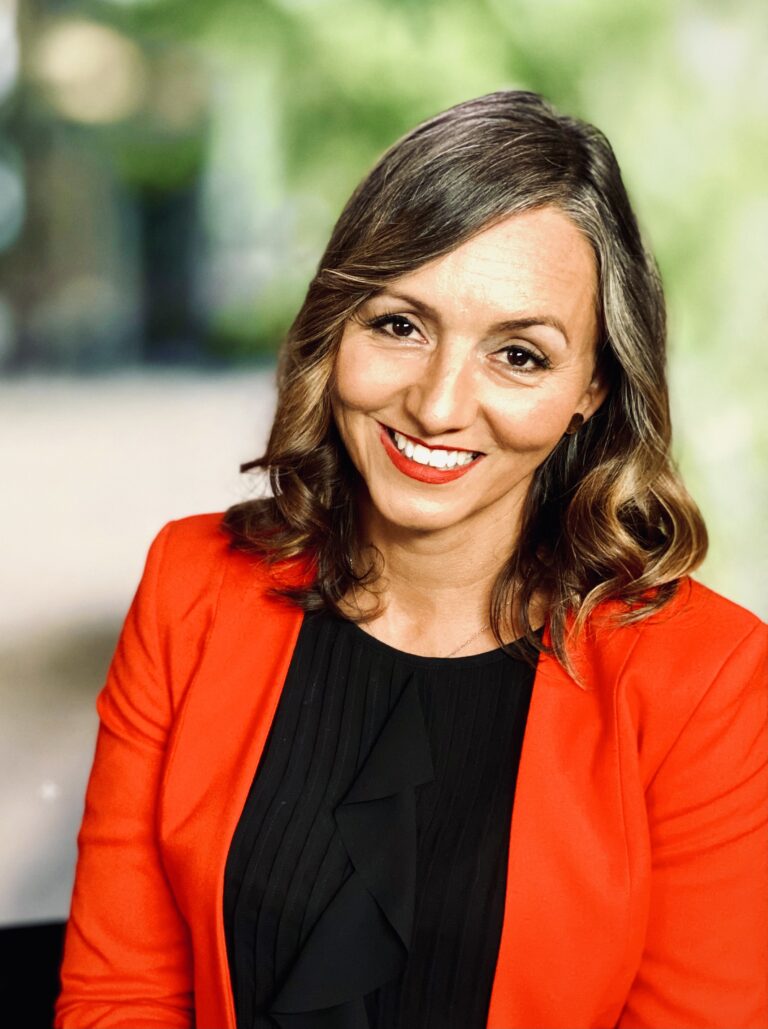 Cristine Soto DeBerry is the Founder and Executive Director of the Prosecutors Alliance. She spent a decade as the Chief of Staff to San Francisco District Attorneys George Gascón and Chesa Boudin. She previously served as San Francisco Mayor Gavin Newsom's Deputy Chief of Staff and started her career as a public defender in Los Angeles County. She is currently a Fellow in the Summit Impact Criminal Justice Lab.
Photo by Madison Swart: BERGEN COUNTY JAIL, I.C.E. DETENTION CENTER PROTEST (DECEMBER 16, 2020). Archived in TDQ Issue 1.
Profile of Criminal Justice Reform: Cristine Soto DeBerry