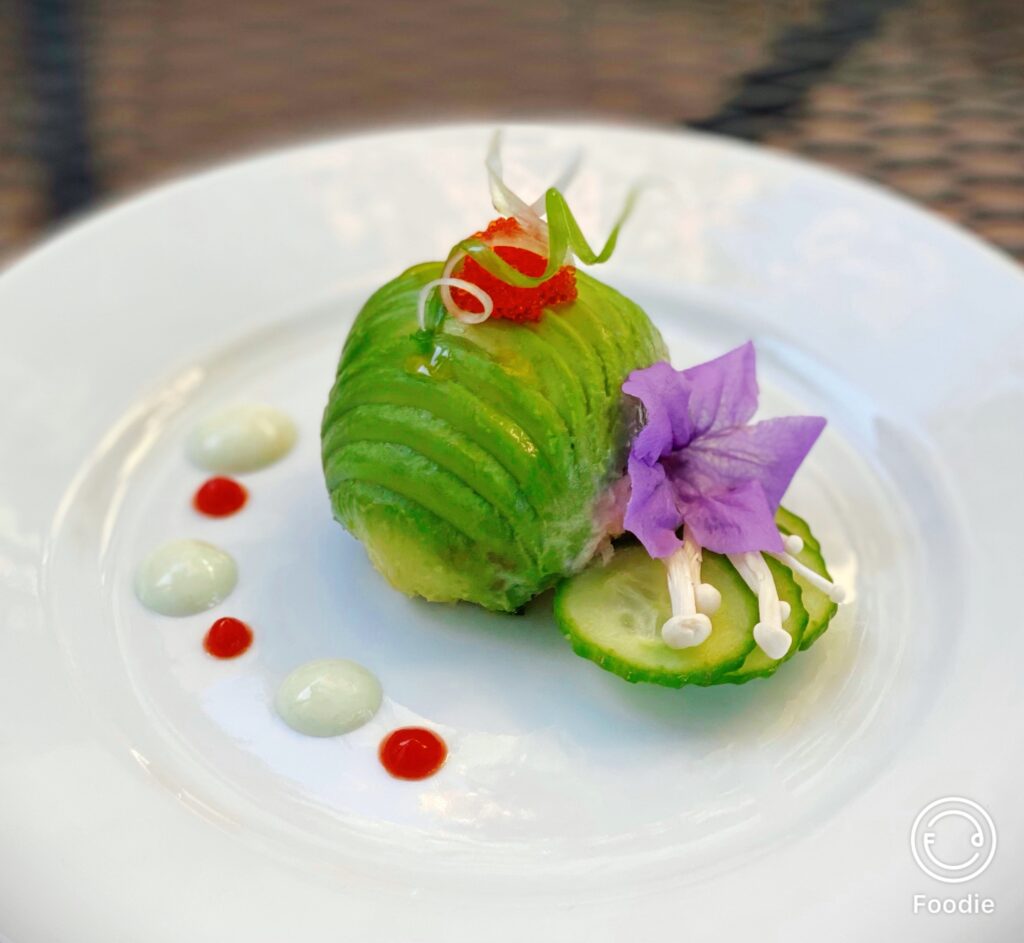 Avocado bomb with smoked salmon and wasabi aioli.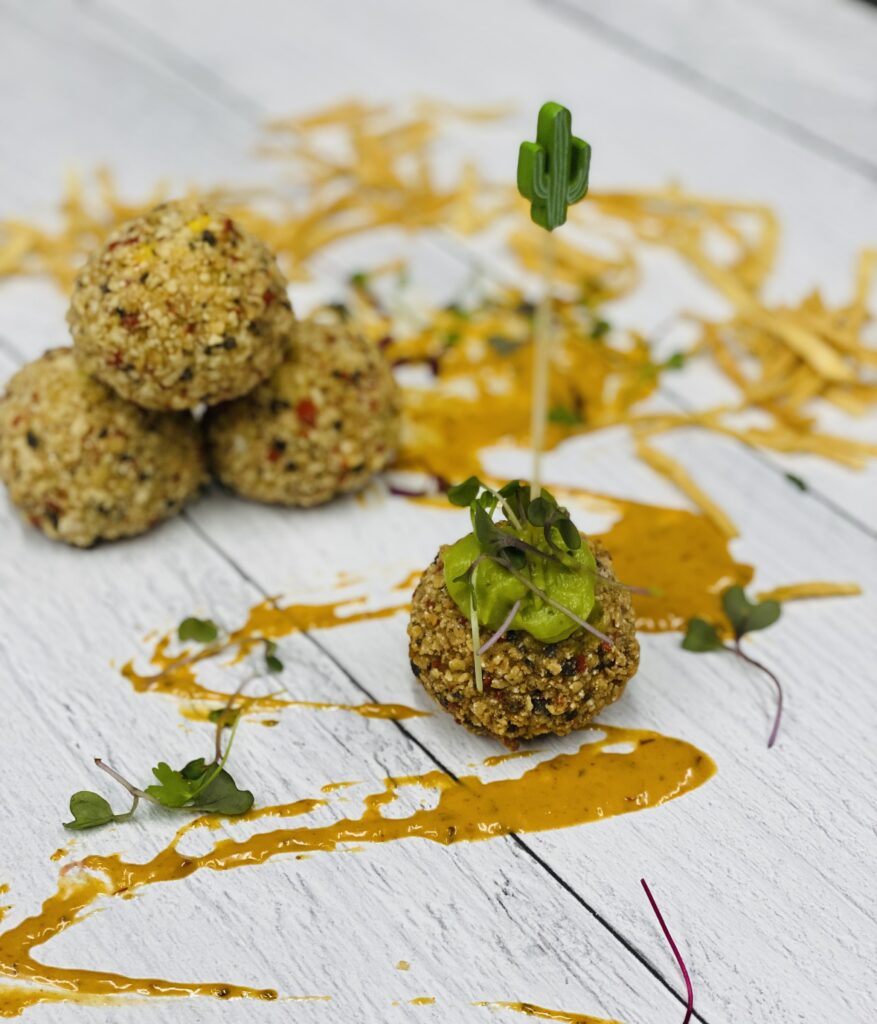 Tortilla crusted risotto with grilled corn green chili, topped
with an avocado crema.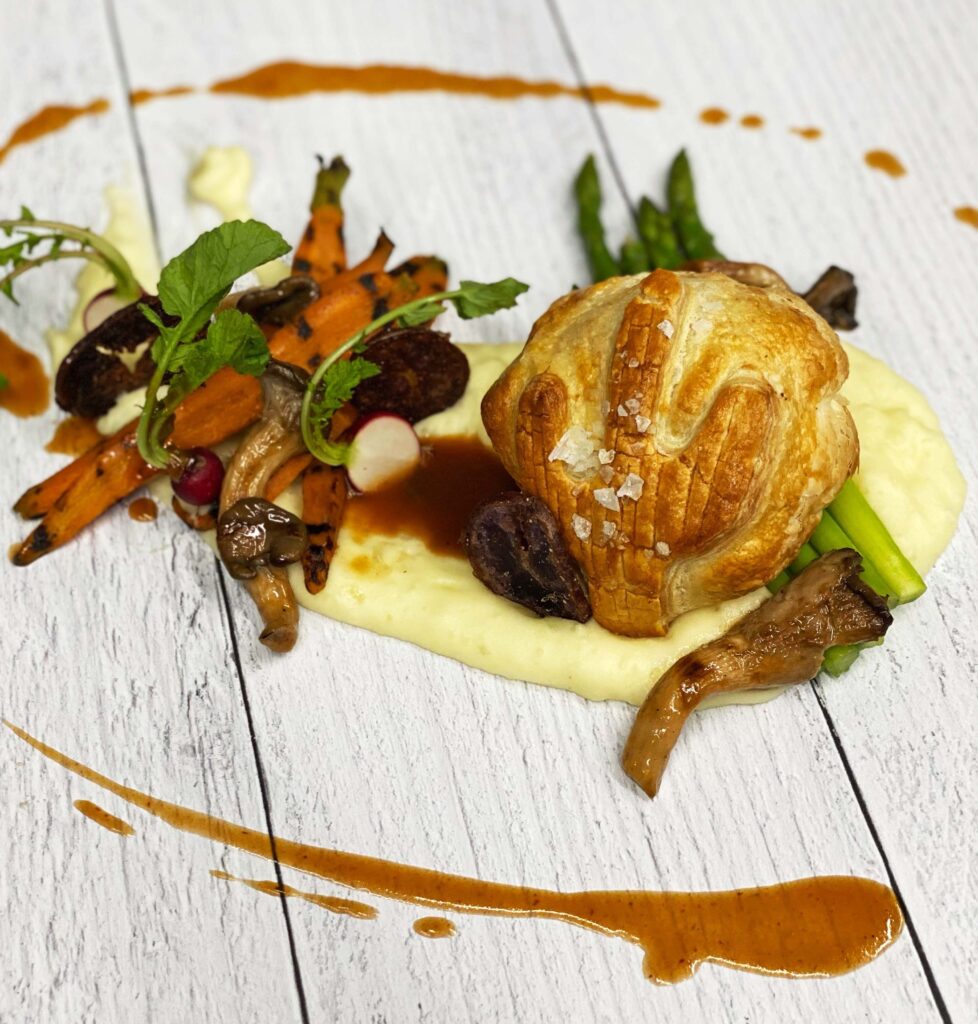 Southwest beef wellington with green chili, mushroom, and spinach.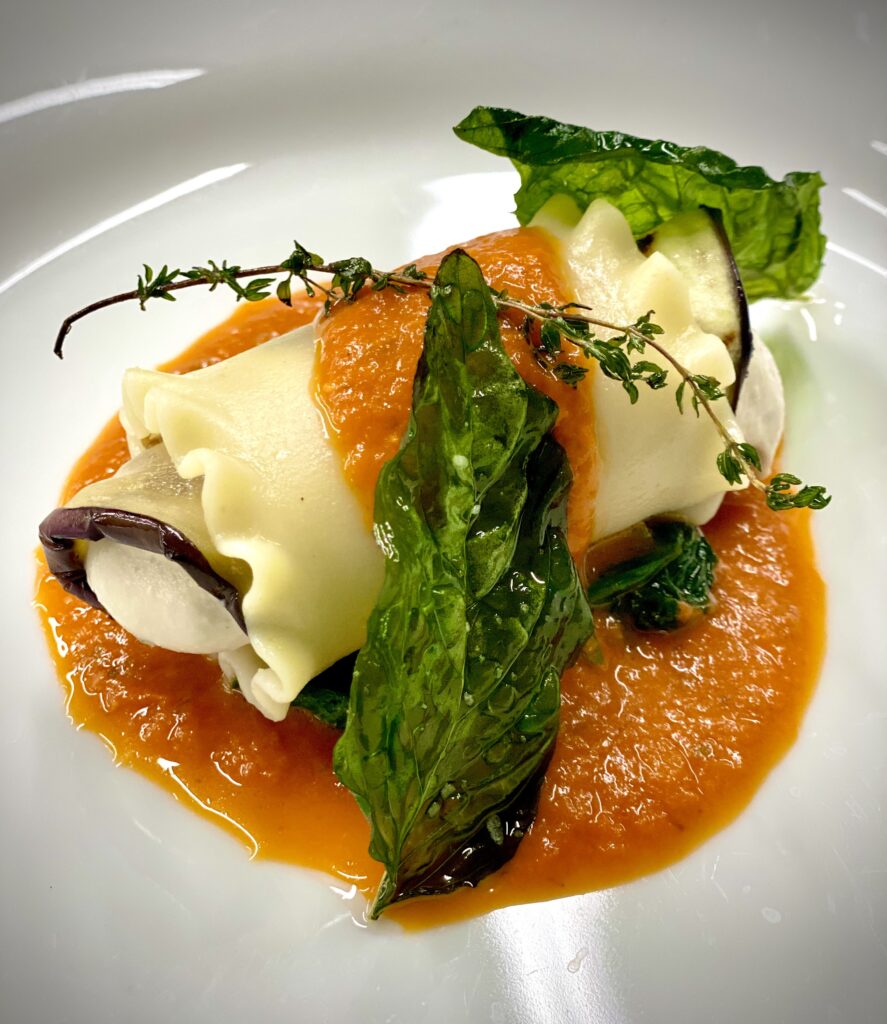 Vegan eggplant Lasagnette with cashew cream, spinach, and spicy tomato sauce, and crispy basil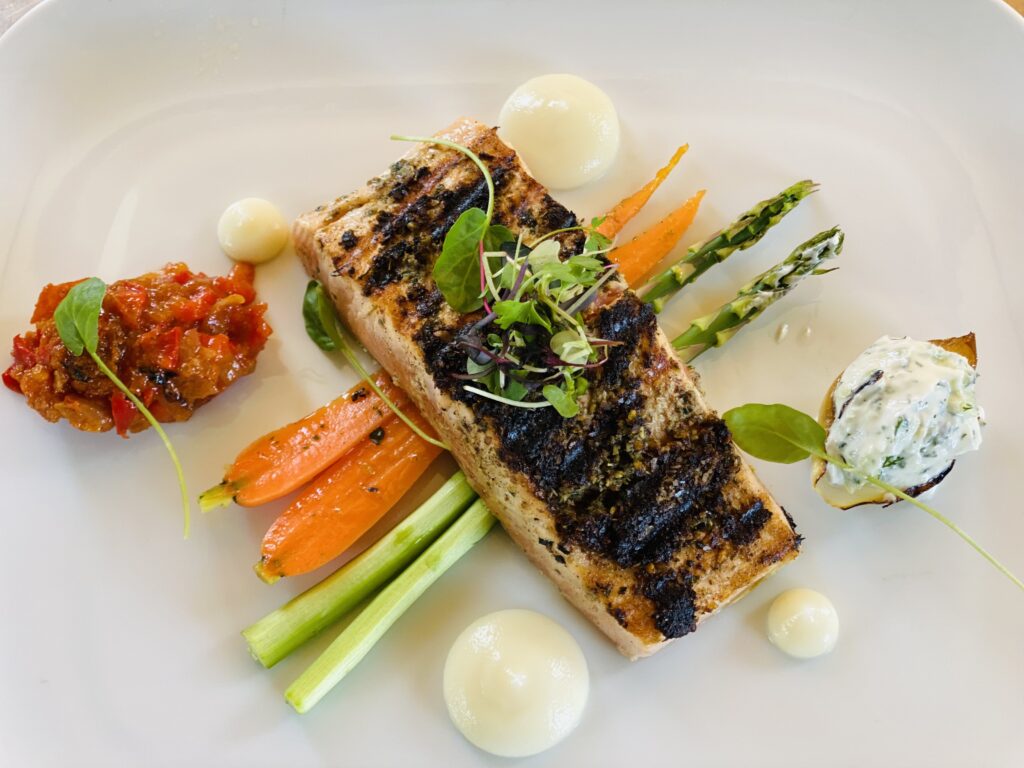 Zaatar crusted Alaskan Salmon with cucumber tatziki, and tomato, and roasted red pepper mabucha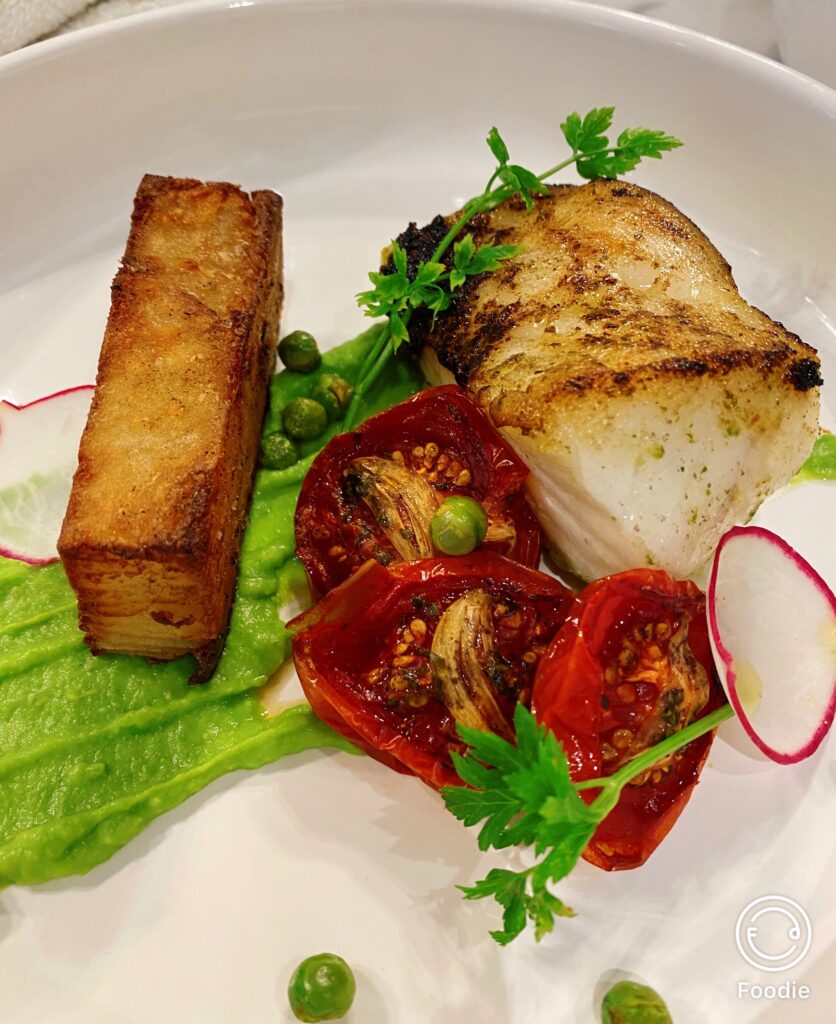 Seared herbed chilean sea bass with English pea sauce, potato terrine, and roasted compari tomatoes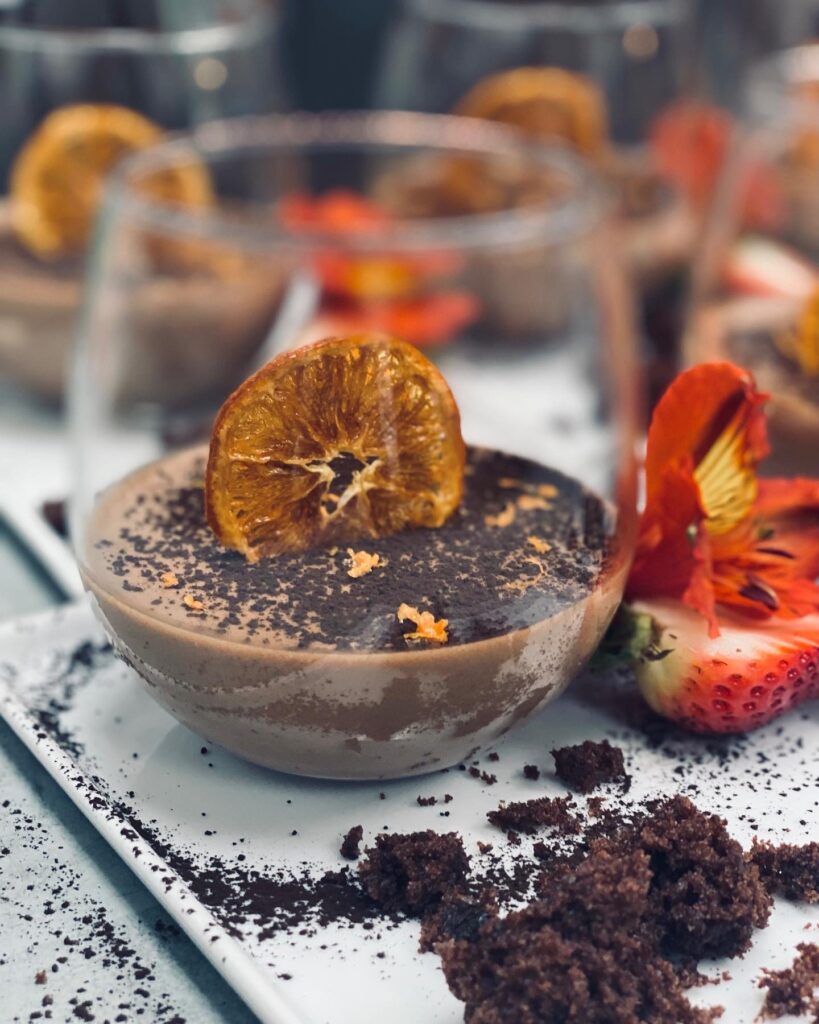 Dark chocolate Mousse with candied orange and cake crumbs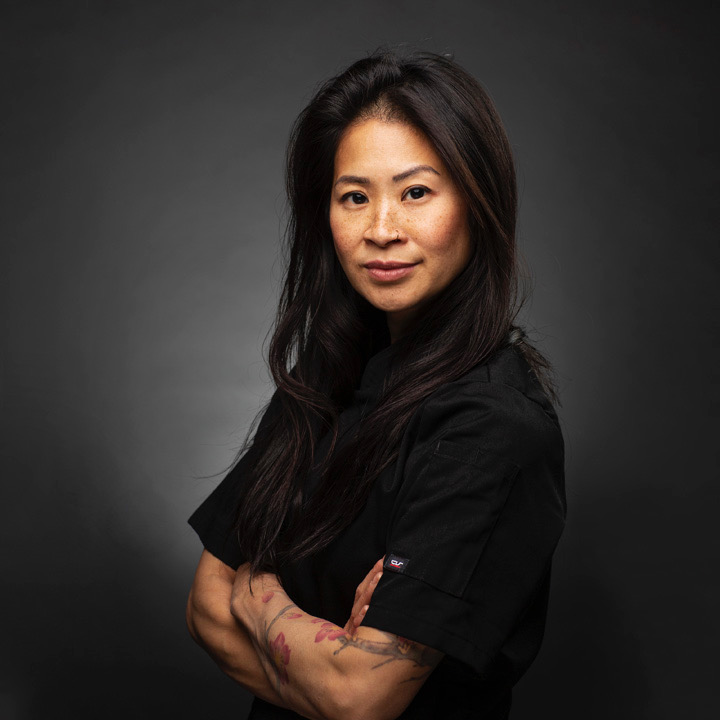 Chef Ngoc's passion for food began at the early age of five when she began working side by side with her father in the kitchen. When her family emigrated from Vietnam, they used food as a way to celebrate their new life while still embracing the home they left.
Originally working in Special Education, Chef Ngoc's husband, Richard, strongly encouraged her to pursue her dream and passion for cooking. Enrolling in the CCA California Academy, Le Cordon Bleu, San Francisco, she excelled. She graduated with honors at the top of her class.
Upon graduating and eager to learn, Chef Ngoc began her professional culinary career as an intern at Caneel Bay in St Johns, US Virgin Islands. Upon her return to the Bay Area, she further experimented, developed, and refined her unique style of cooking at various San Francisco restaurants such as Ponzu, Grande Café, Bruno's and Wayfare Tavern.
Through a quick succession of promotions, Chef Ngoc continued to hone her skills learning to lead and manage high volume kitchens as an Executive Chef at Google, Onyx Pharmaceuticals, Amgen, Catered Too, and most recently Artisan by Santa Barbara Catering in Arizona
Chef Ngoc is a consummate professional with a dedicated work ethic and playful spirit. Her globally inspired comfort food uses fresh and local ingredients. Described as a "food artist," she enjoys deconstructing traditional dishes using familiar ingredients to create new culinary experiences. When she is not working, she still enjoys cooking, baking at home, hiking, working out, and spending time with her family.
Photo (left) by: Richard Bluecloud Castaneda