Youth Change Leader COllaborative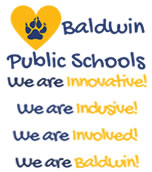 At Baldwin High School, students have the opportunity, support, and resources to participate in internships with various organizations and companies, both locally and nationally. While navigating this work, several students participating in internships approached the administrator conducting the work, asking for "more." When asked to elaborate, the students stated that they wanted to be civic leaders, dedicated to making true change in the world, but that they needed guidance on how to do so. The team brainstormed on how to best accomplish this, and as a result the idea of the Youth Change Leader Collaborative (YCLC) came to be. The YCLC would have students research and gather data on five social justice issues, and then create a civic action project to help address the issue. The Youth Change Leader Collaborative (YCLC) is a collective action collaboration of students, teachers, school leaders, and community members dedicated to developing the leaders of tomorrow through mentorship and providing the resources needed for students to enact change. We have so many amazing mentors who are engaging in this work with us and are here to support this new initiative. The mentors involved in the program are below.
| | |
| --- | --- |
| Joe Sackman | Assistant Treasurer for LI Activists and NY Progressive Action Network |
| Joshua Brookstein | Nassau County Bar Association President of Educational Outreach and Partner at Sahn Ward |
| Lisa Ng | Senior Program Manager at Northwell Health |
| | |
| --- | --- |
| Dr. Cynthia Phillips | CEO of The Disruptive Quarterly |
| John Parker | Nassau County Bar Association President of Environmental, Energy, and Resources Practice |
| | |
| --- | --- |
| Wilonda Green | Program Manager, Human Trafficking Prevention at Northwell Health |
| Paul Fleck | Executive Director, New York Justice for Our Neighbors |
| Jonathan Cantarero | Attorney at Herman Law and Board Member for CARECEN: Central American Refugee Center |
| Ingrid J. Villagran, Esq. | Legal Director, The Safe Center, LI |
| | |
| --- | --- |
| Mireya Manigault | CEO, Be the Foundation |
| Jim Hollis | CEO, Calculus Roundtable |
| Nina Demediuk | Senior Project Manager, Calculus Roundtable |
| Joynetta Bell Kelly | Vice President of Health Equity, Northwell Health Feinstein Institutes for Medical Research. |
| Erica Peralta | Advisor, Operations of Community Health at Northwell Health |
| | |
| --- | --- |
| Kelsey Stokes | Product Marketing Manager, Alexa and Brand Campaigns at Amazon |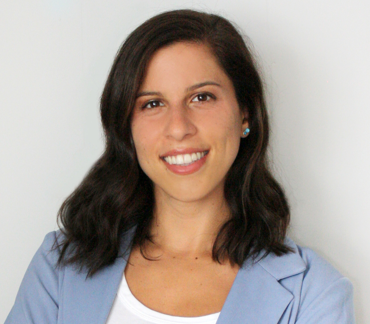 Gabriella Franza currently serves as Assistant Director of Instructional Programs for the Baldwin School District, where she gets to collaborate with students in advancing social justice in their community. She is devoted to helping students learn civic leadership and post-secondary skills through their passions, interests, and their feelings about the world around them. Prior to her administrative role, Gabriella was an educator for NYC Department of Education, working in both the South Bronx and Queens. She was a teacher of English, Internship, Special Education, and Dance, as well as curriculum writer and programs coordinator. After school, she was able to utilize her past experience of being a professional dancer, to coach cheerleading and dance, choreographing for shows and dance competitions around the tri-state area. 
Photo (left) by Jarrett Robertson, Photographer. Archived in TDQ Issue 1.
YOUTH CHANGE LEADER COLLABORATIVE