No goal is too lofty for our new Supreme Court Justice
This June, Ketanji Brown Jackson became the first Black woman to be nominated and seated as a Supreme Court Justice. Justice Jackson had the goal of becoming a Supreme Court Justice since high school. She stated in her high school yearbook, "I want to go into law and eventually have a judicial appointment."
Justice Jackson's life accomplishments leading up to her appointment are examples of grit, tenacity, and persistence. Justice Jackson superseded her highschool goals and is now an inspiration to women across the country. She graduated at the top of her class in highschool, attended Harvard University as an undergrad, graduated cum laude from Harvard Law School, became a practicing attorney, and is now a Supreme Court Justice. 
At Northwestern University, women all around campus are establishing lofty goals just like Justice Jackson. Cydney Brown, Communications '26, "I really want to be the National Youth Poet Laureate. I was the Youth Poet Laureate in Philadelphia and that's something I'm really passionate about because I want to help other Black girls see themselves and let them know that it's important to speak your truth…"
Although her career goals are not, "..as planned out and as linear as Justice Jackson.." Seun Ayeni, Communications '25, still believes that education is an important step to reaching her goals. "…I'd like to work at a social networking company when I graduate, and I'm currently studying communications because I think it's a pretty broad topic that can be applied to many areas.."
Other women are inspired by Justice Jackson and are excited to see how her appointment shapes our democracy. Caitlyn Hill, African American Studies and English Literature '25, says "It's nice to have someone who is Black, female, and more liberal leaning, and a bit younger, and more contemporary in her viewpoints so I really appreciated that."
In her own words, Jackson told The Gazette, "I am passionate about making sure that people who are powerless in our society and are being mistreated are heard by the system and are able to get their grievances heard and are treated fairly."
Justice Ketanji Brown Jackson's representation of a Black woman in leadership alone has inspired many, but her life of accomplishment and attainment of her goals has empowered young women to strive for greatness.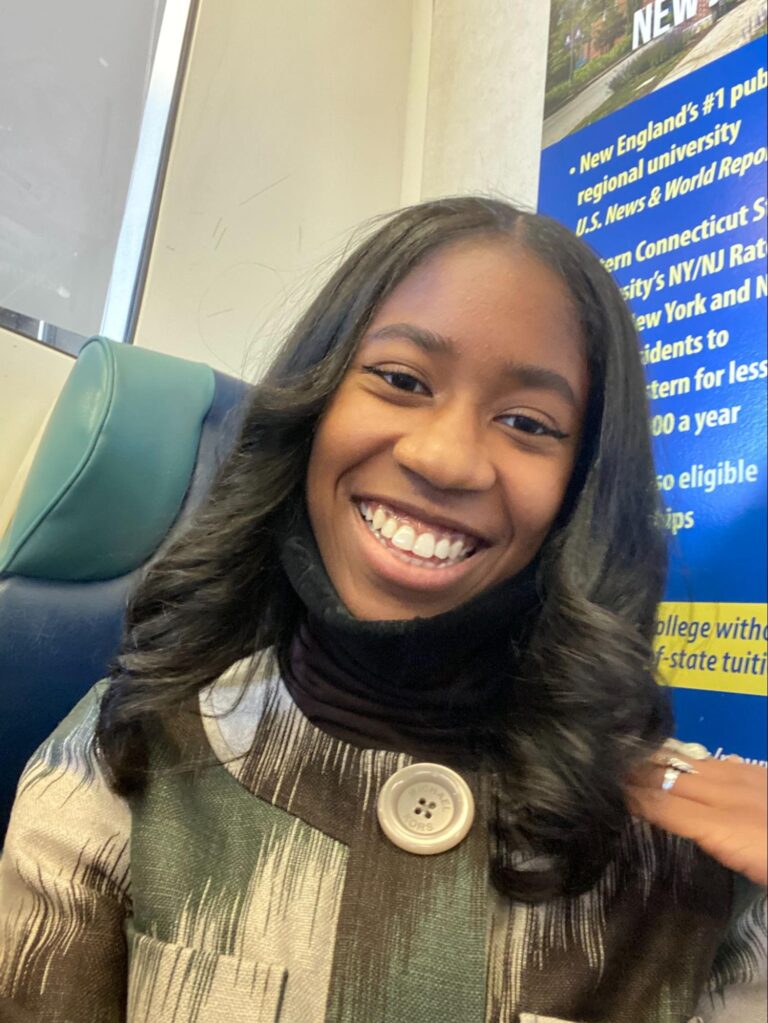 Moriah Pettway is an Assistant Editor for The Disruptive Quarterly. She is studying Journalism at Northwestern University this fall. Her passion for journalism began her sophomore year of high school after writing for a student-run blog, with a focus on social justice. Joining this blog stirred her passion for writing and showed that she could make a change by using her voice to educate her peers and implore them to take a stance. The Disruptive Future will not only allow her to continue to pursue her passions for justice, but it will allow the cultivation of a united society. Through each article we put out, she personally aims to bring new perspectives and shed light on issues. She is excited to be on a team of like-minded individuals, who desire to see a generation of youth create change and promote an inclusive society.
Photo (left) by Ekaterina Bolovstova on Pexels.com
NO GOAL IS TOO LOFTY FOR OUR NEW SUPREME COURT JUSTICE ​