Monique Franz
Illustrations by Summer Greigh
Raising a Daughter, not a doll

These Illustrations First Appeared on Summer's Social Media.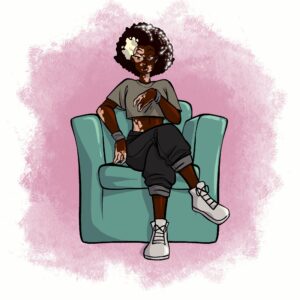 My daughter, Summer, never threw a tantrum until the day of her christening. That morning, I pulled a white taffeta dress over her head, and my docile cherub morphed into a raging crocodile, writhing to free herself from the petticoat net.
I asked her, "Don't you want to look pretty today?" 
"No! Summer screeched defiantly, tearing at the uncomfortable cloth as though it burned her skin.
That's odd, I thought. I never had this situation with my oldest daughter, who regularly cat walked the halls in her Disney princess costumes. Summer, however, wanted no part of the ruffled contraption nor the pulpit parade I planned for her that day.
Because I spent seventy dollars for my two-year-old's gown, I insisted she wear it. I proceeded to brush her curls into two oppressive pigtails with satin ribbons, and Summer hated all of it. When we arrived at the church, doting family members approached my baby girl, only to be met with gnashing baby teeth and thrashing tiny claws.
Embarrassed, I apologized to one older woman. "I don't know what's wrong with her today. She doesn't like the dress or the attention."
Mother Faustina replied in a soothing Guyanese accent, "Don't force her if she doesn't like it. Summer is strong-willed, which is a good thing. Her personality is what your family needs."
Had it not been for the church mother's counsel, I would have spent many more Sundays wrestling Summer into dresses. As my daughter grew, I would have no doubt forced her into more uncomfortable expectations. I can imagine the nags to "look and act like a lady," frustrating her from growing into the young woman she was to become.
For the most part, I resisted the urge to manipulate my daughter into some version of myself. There were times, however, when I uttered words that left her feeling criticized and body shamed. Summer made it clear that she was not a doll for me to live vicariously through, and I'm so grateful that she pushed to establish her own sense of identity.
Unlike me, Summer doesn't fixate on having long hair or a perfect figure. She doesn't dress to impress others or play to crowds for compliments. She doesn't vie for attention nor frustrate herself to gain rank among peers. Summer does not surround herself with inauthentic people and empty praises. Instead, Summer fills her world with good books, music, and digital art. She illustrates characters who are as unique and authentic as she is, and within her art, she makes a bold stand for women of all colors, shapes, and sizes.
Summer is now twenty-seven years old and has fulfilled the prophecy of blessing our family through the strength of her personality. In so many ways, she taught me to be a feminist mom. I grew up in an environment where feminism was a defiant word, associated with middle-class hippies burning bras. However, feminism (in its truest form) is women putting on strength instead of frilly expectations. It is women using their voices to advocate for themselves as my daughter intuitively knew to do as a toddler. Feminism denies the narrative of helplessness and honors the truth that women are extremely capable. And what I've learned from all three of my feisty daughters is that femininity does not fit into a small, dainty box. It holds a Grand Canyon of power and possibilities, and all mothers will do well to make sure their daughters see the canyon and not the box.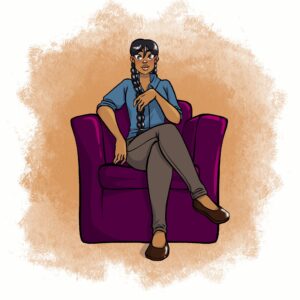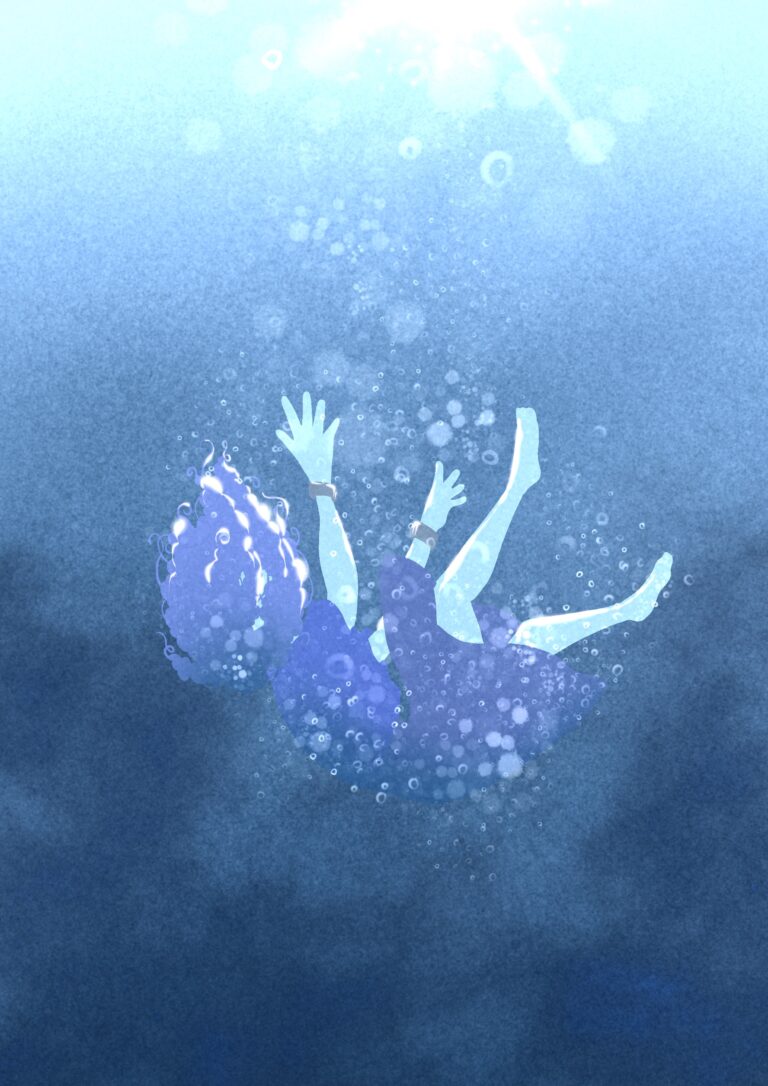 Curiosity beckoned
to the cool blue
the diamond droplets
and promise of promotion.
I jumped 
with militant confidence
into where 
the big kids play
in-over-my-head. 
My feet felt no bottom,
my head, no top.
I flailed, 
grasping 
nothing firm. 
I opened my mouth wide
to where there was no sound
of my cry,
only inpour.
Water
and rejection 
of my presumptions—
all of which my frame 
could not contain. 
And so, 
I decided to die
in that blue
in my pride
in my need to belong,
making no more waves to the truth
that I could not swim
and did not belong in the deep.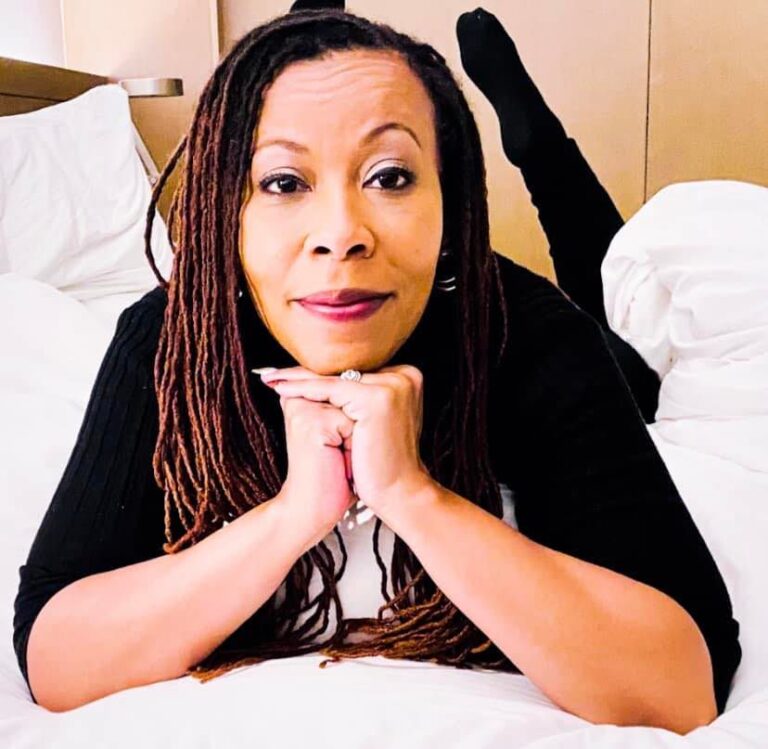 Monique Franz is an American novelist, playwright, and teaching artist. Her work highlights advocacy for marginalized communities. She earned her MFA in Creative Writing from Wilkes University, where she won the Beverly Hiscox and Norris Church Mailer scholarship awards. Franz has written seven plays produced onstage in California, New York, and overseas where she served as the Head Performing Arts Mentor of the International Academy of Film and Television (Hong Kong). During her time overseas, she also worked professionally as a writer and theater director—assisting professional musical productions that raised city-wide awareness and funds for asylum-seekers and refugees.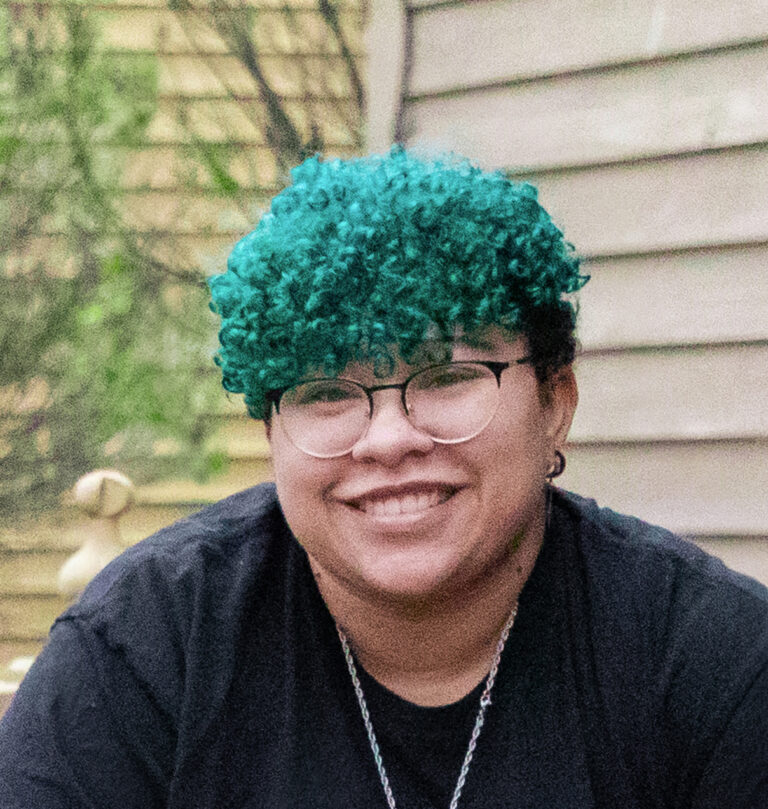 Summer Greigh Franz is a published illustrator, sound engineer, and film editor with several professional credits for her contributions to award-winning indie films, including The Silent, Transformed, and Christmas at the Royal Hotel. She graduated from the International Academy of Film and Television (Hong Kong), where she was recruited for sound production for the reality show, Design Genius. Franz later became head animator for 24 Frames, a media production company, and completed digital art and animation for the web series, Off the Cuff. Summer now attends Suny Brockport in upstate New York majoring in Fine Arts, working as a freelance illustrator. 
IMDb Credits:  
http://www.imdb.com/name/nm8720380/?ref_=fn_al_nm_1
http://www.imdb.com/name/nm9176717/?ref_=fn_al_nm_1
Raising a daughter, not a doll